I set the old stone bowl before my little daughter. It's a cumbersome object but it carries its own weight around here. As many things of old, it was made to last and last it has…through four generations of my husband's family. It has weathered the Great Depression, two World Wars, Sputnik and a walk on the moon, and the technological age. And it still sits, steadfast and rock-solid on a small kitchen table in our home.
This bowl has been caressed by the hand of a great-grandmother, the hand of a grandmother, the hand of a mother, and now the small dimpled hand of a young granddaughter. Our hands have all dipped into its rounded stomach and churned out good things to nourish our family.
I set the other ingredients at her elbow and watch as she cracks the eggs. We check the brown yoked bottom for shells. After measuring the sugar, cream, and milk, I hand her the spices. One of the secrets to grandma's bread pudding recipe is generous amounts of cinnamon and nutmeg. If you have a child who thrills at piling candies on a cake, longs to add salt to his peas, or sprinkles liberal amounts of sugar on his cereal, this recipe is a budding baker's delight. Let him shake, rattle, and roll! Spices! There cannot be too much cinnamon and nutmeg added to the batter.
Then I tell her she can begin breaking the mound of day-old bread into the bowl. Chances are her grandmothers before her used this stone bowl to make bread. My poor little girl lacks a mother who bakes bread. I write instead. But I do love the image, the ideal, the symbol, and the smell that a homemade loaf of bread promises the senses. And, because I am a writer, I'm always up for an experiment, willing to give anything a try. But on this day we break the bread rather than make it.
In the breaking of the bread, a familiar song is sung. Annie sits and tears apart the bread like I did as a child. Her grandmother's (Oma) old bread pudding recipe is child-friendly and tactile. Children love to make it and they love to eat it; possibly because of its simplicity.
I remember the taste buds of my youth. I didn't like nuts in my brownies. I didn't like raisins in my cinnamon rolls. I didn't like questionable things in my gingerbread. And I hated fruitcake. But I loved my mother's bread pudding. It was simple, non-fussy, undoctored; a creamy marbleized block of milk and sugar and bread speckled through with cinnamon.
When I entered my husband's family, I remember his mother (Meme) often making bread pudding for family gatherings. Bread pudding stretches and feeds the masses. Hers was a masterpiece of coconut, raisins, pineapple, and whatever else was hidden on the pantry shelf. It was a good pudding but I preferred my mother's so that is what I have handed down to my children. But, as we use the same stone mixing bowl that Meme used, we mix the various generations and, as we use Oma's tried-and-true recipe, we blend the two families into one. We have, in the image of that great stone mixing bowl, a magical wishing well that shows us the hands of the past, the present, and the future. They are loving hands, faithful hands, caring hands, nurturing hands. We see the hands that broke bread with us, the hands that nourished us, the hands that fed us, the hands that blessed us.
It is more than an old stone mixing bowl filled with grandma's bread recipe. It is a container that holds the mixture of love blended into the bread of life. It feeds our hearts and minds as well as our bodies.
Oma's Bread Pudding Recipe
Pudding:
2 cup whole milk 2 tsp. vanilla
2 large can evaporated milk 4 tbsp. oil
20 slices bread, broken in pieces nutmeg
2 cup sugar cinnamon
4 eggs
Combine: whole milk, evaported milk, bread, sugar, eggs, vanilla, oil, nutmeg and cinnamon. Cook in 8 ½ x 11 pan at 375 degrees for 35-40 minutes or until butter-knife inserted into center comes out clean.
Added variations to suit your family's taste:
Chopped pecans (or other nuts)
Raisins
Coconut
Pineapple
Peaches
Lemon Glaze:
1 ½ tablespoon lemon juice
1 egg
1 cup brown sugar
Beat ingredients together and brush on pudding the last five minutes of baking due to the raw egg.
Rum Sauce:
2 cups milk ¼ cup rum
½ stick butter 2 tbsp. flour
½ cup sugar
Mix together milk, butter and sugar and bring to boil. Thicken with 2 tablespoons flour and 1 tablespoon butter. Continue cooking until thickened. Remove from heat. Add dash of nutmeg, vanilla, and ¼ cup rum. Pour over bread pudding and serve hot.
Copyright 2009 Cay Gibson
About the Author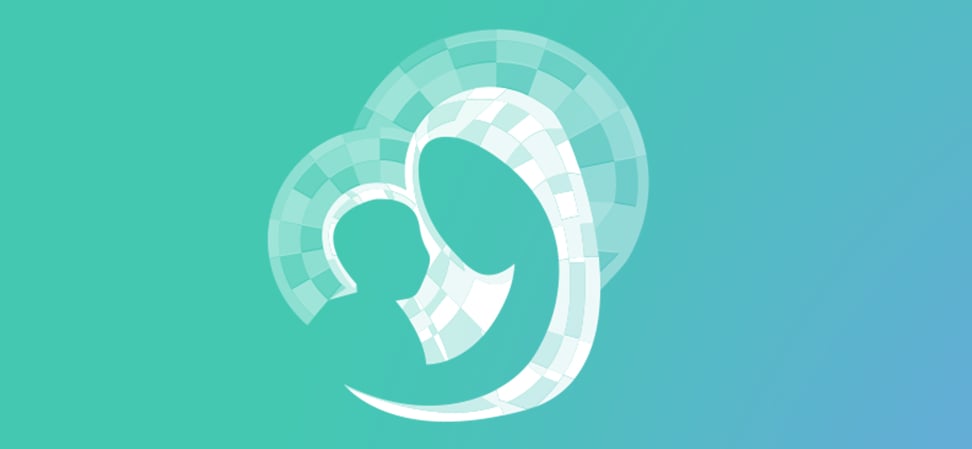 We welcome guest contributors who graciously volunteer their writing for our readers. Please support our guest writers by visiting their sites, purchasing their work, and leaving comments to thank them for sharing their gifts here on CatholicMom.com. To inquire about serving as a guest contributor, contact editor@CatholicMom.com.