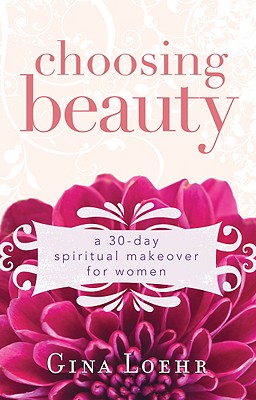 During my morning prayer time, as part of my devotional reading I've begun the fabulous book Choosing Beauty: A 30-Day Spiritual Makeover for Women

(Catholic Company Link) by author Gina Loehr. You may remember my conversation with Gina on Catholic Moments Podcast #90 - she's a beautiful woman, inside and out!
Even though I've just barely begun the book, I'm already very impressed by Gina's dedication to helping women like me embrace the true beauty God has placed within each of us. As a 46 year old mom who feels older every day, it's great to be reminded that allowing my inner light to shine will have a far greater impact upon how I'm perceived by others -- and most importantly by my creator -- than will anything external I can do to my face or body.
In today's reflection, Gina discusses the importance of forming good spiritual habits -- virtues -- in developing our spiritual beauty. She relates her experience learning to play the piano, striving diligently to practice and build her skills took her from being able to peck out a few tunes to truly possessing a skill for playing. The analogy is one to which I can relate. For the past few months, I've been taking piano lessons about every other week. I can play the tunes in my book with varying degrees of skill. But because I haven't taken time to do my homework on really learning the notes or practicing scales, my repertoire is limited to the few songs I have been taught. I won't progress much if I don't take the time to do the hard work involved in learning music theory.
The same can be said for working to become a spiritual "virtuoso". Gina's chapter today dealt with a basic overview of the virtues - do you know them? The cardinal virtues of prudence, justice, fortitude and temperance and the theological virtues of faith, hope and charity are definitely worth working on! We may strive to be virtuous, but without diligently working on those vices which separate us from God and others in our lives, we will make little progress.
I'm greatly enjoying Choosing Beauty and can't recommend it highly enough - during the weeks ahead, I'll continue sharing a few of my reflections on Gina's book here on the blog. If you'd like to join me in reading it, you can find it on Amazon or The Catholic Company.


About the Author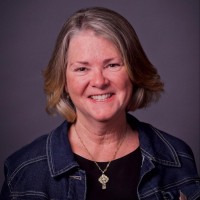 Lisa M. Hendey is the founder of CatholicMom.com, a bestselling author and an international speaker. A frequent radio and television guest, Hendey travels internationally giving workshops on faith, family, and communications. Visit Lisa at LisaHendey.com or on social media @LisaHendey for information on her speaking schedule or to invite her to visit your group, parish, school or organization. Visit Lisa's author page on Amazon.com.