Welcome to the Catholic Catalogue Book Club! We're reading The Catholic Catalogue, by Melissa Musick and Anna Keating. As you'll learn in my interview below, this mother-daughter writing team truly "gets" the pressures we face to bring the faith to life in our Domestic Churches. I know you'll love our conversation, as well as this amazing book! I can't wait to break it open with you for the next several weeks in our CatholicMom.com Book Club. Enjoy! Lisa
Interview with Authors Melissa Musick and Anna Keating
Q: Melissa and Anna, congratulations on the release of The Catholic Catalogue and welcome to CatholicMom.com! Please briefly introduce yourselves to our readers.
Anna: I'm a blogger, essayist, mother of two (ages 4 and 1), and small business owner. My husband and I own and live above Keating Woodworks, a handmade furniture studio in Colorado. I graduated from Notre Dame in 2006 and serve on The Institute for Church Life Advisory Council. And I'm also, Melissa's daughter, the fourth of her five kids.
Melissa: I'm a columnist for National Catholic Reporter and Celebration. I've authored five books on religion and spirituality, and co-authored another with Jana Bennett, a professor of theology at the University of Dayton. I met Jana during the nine years I served as a campus minister for the Catholic students at Colorado College. Our book together went so well that I was ready to do it again, this time with my daughter.
I have five grown children and ten grandchildren. I've taught scripture and Church history for thirty years. My mother also lived with my husband and me for the last several years of her life, so my faith is deeply rooted in the domestic church, in everyday holiness.
Q: Can you give our readers an overview of this expansive book? What will we discover in the Catalogue?
Anna: We hope you'll learn more about some of the most ancient practices of the faith (The Sign of the Cross, Baptism, Eucharist, Sacred Oils and Incense, Confession) as well as some of the more obscure and playful devotions that you can bring into the life of your family: Catholic road trips, books and music for kids, how to bless a child, how to name a child, pilgrimages and processions, housewarming gifts, Mary gardens, making window stars for the Feast of Epiphany, making and praying with candles. There's something in there for every one.
Melissa: We also hope people will get sense of just how big the Catholic tent is, and also that our lives are holy, our work is holy, time itself is holy, and we have 24 hours of ways each day to give thanks and praise to God. For some, that's in the garden. For others that's dancing, or singing, or wiping bottoms, or teaching, or running a company, or cooking, or being still, or accepting a burden. Name a culture, or a language, or a vocation, or an avocation and, with very few excceptions, there's a Catholic saint, custom, blessing or recipe in its honor. Far more than we could cover or even know.
Anna: Yes, the Catholic Church is universal, but it's not uniform. This is not meant to be a definitive account. Rather, it's an open door, a way in. And it's written from the heart and personal experience.
Q: What inspired you to write this book? And why was writing it together as mother and daughter important to you?
Melissa: I had been wanting to do this project for a long time, actually since I was an undergraduate at Grinnell in the 70s. I still have a copy of a book that came out then, called The Jewish Catalogue. It was written for young Jews who knew they were Jews but didn't necessarily know what it meant to live a Jewish life. I thought, and still think, that Catholics need their own version of The Jewish Catalogue.
Anna: I was a high school teacher when my son was born, but he had so many health issues that I ended up leaving my job to care for him. I missed teaching and was looking for a new challenge. That's when my mom first approached me about writing this book. We sensed that there was a need for a book that could meet people where they were, and it seemed like the right project for us to do together, in that, as a family, we were grounded in the experience of living this life. I also think the timing was fortunate. Many people are taking a second look at a church and a religion they thought they knew.
We wanted to write a book that we would actually use. "You just got married? You just joined the Church? You're expecting your first grandchild? You're looking for something to give your godson for his Confirmation? You have questions about Church teachings? Here. Come and see the daily acts that make up a Catholic life."
Q: Did you face any challenges during the writing process?
Anna: It was difficult. It was a real collaboration. We read each other's chapters and gave feedback. But I think the final product is richer and more varied, because of that back and forth. We brought different life experiences, strengths, and areas of interest to the table. We continued to hone and refine the idea over several years, and like all writers we had to come to terms with the fact that we ultimately couldn't cover everything.
But it was a pleasure to open a window onto this life. My mom, Melissa, was the one who first introduced me to the sounds, tastes, smells and sensations of being a Catholic. She was the person who taught me how to chant the psalms, who told me the stories of the saints, who encouraged me to pick a ministry at church when I was a teenager. So it was honor to write together about a life we both know and care about, but it was crazy at times. I was home with a newborn when we were writing this book.
Melissa: Parents of adult children know the work required to learn a new relationship, of an adult with an adult. You're still mother and child, but the dynamic, if it is a healthy one, has to change. So it was a pleasure for me to come to know my daughter as a work partner and a peer, someone whose advice and counsel I learned to seek and trust.
Q: This book has so many wonderful "hidden gems"! Did you make any new discoveries while researching or writing?
Anna: I knew I wanted to write about Catholic tattoos, because I was seeing them everywhere, but I had no idea the practice went back thousands of years.
Melissa: My husband and I enjoy gardening and we have some Marian plants. My favorite is the Lady's Mantle. The leaves hold water such that every raindrop looks like a jewel. But I was delighted to learn how many plants have some connection to Mary. Lots of them have stories around the Holy Family's flight in to Egypt, when even the natural world came together to protect the Savior of the world. Many of them are simple plants, easily found and grown. That seems very like Mary to me, who was herself the least and the last.
Q: How has writing this book impacted you spiritually?
Anna: I evangelized myself writing this book. I learned so much. I get more out of the readings, the Mass, everything. And I feel more prepared in my vocation. My four year-old already asks really hard questions. The other Sunday at Mass the Gospel reading was the story of Jesus fasting in the desert, and then all of a sudden Satan shows up and tempts him. By son looked at me with these huge eyes, like "What is happening?!" He turned to me and whispered, "Why is Satan there?" It was sweet but honestly, I never want to dismiss those questions. They're good questions. I want to be able to talk to him about it. But I also know that more powerful than anything we say, are the things we do.
Melissa: I am comforted by the promise of "a great cloud of witnesses" surrounding us, walking with us. Writing this book reminded me again of how many sturdy companions we have on the journey.
Q: What words of encouragement might you have for our readers out there who fear that they are not doing "enough" or the right things to live their faith in their homes in this Pinterest-perfect world of ours?
Melissa: This isn't a lifestyle. It's a life, with all its imperfections and failures that implies. But I know what you mean. It's like some Easter dinner recipe that begins: Raise a suckling pig and bottle feed it by hand. In the meantime, construct a simple smokehouse from the enclosed diagram and click on this link for slaughtering instructions. The picture is of the perfectly roasted ham you want to serve, but the way the lifestyle guru wants you to get there is not only exhausting and discouraging, it's impossible! That's why, when we did include craft or recipe suggestions, we only included the kind of simple, inexpensive things actual people with an actual life can do. Or not. Being Catholic does not come with a requirement for any special equipment.
Anna: This book is not about being Pinterest-perfect. No. Unless, of course, making the most beautiful palm crosses, on Palm Sunday brings you joy, in which case, that's wonderful. We're not all meant to be members of the Body of Christ in the same ways.
Perfectionism is something I really struggle with. There's no such thing as a perfect mother or family. My kids are great teachers, because they force me to confront my issues. They're crazy and messy, but they're also very free, and not afraid to fall on their face, because that's how we all learn.
We blessed our house on Epiphany, and we had a guest in town, and it was chaos. My four-year-old was tired and wanted to drench every room in Holy Water. I kept saying, "Sprinkle, sprinkle." But that's real life. It's nothing a towel can't fix.
I have little kids and own a small business, student loans payments and all the rest, so I know how hard it can be for people just to make it to Mass on Sundays, or get dinner on the table. I, too, wish I made more time in my life for some of these practices, but I know that whenever I do, I'm glad I did. This book is a resource. Our goal is peace not anxiety.
Q: What are some of the struggles you've faced in bringing the faith to life and how have you overcome those struggles?
Melissa: I have been in my downtown parish for over thirty years. We are right where we should be, across the street from the soup kitchen, and a good number of the homeless people worship with us. I'm not proud of this, but I have sometimes had to force myself to take the cup after a person I wouldn't sit next to on a bus. So much of our lives are lived in clubs of one sort or another, often determined by income or education. But the Church forces me either to see that man who frightens or disturbs me as my brother in Christ or admit my lie. Family members share food and drink after one another. Strangers do not. Who are we to one another? Brother and sister in Christ? Sister and sister in Christ? Or strangers? I am in equal measures deeply grateful and deeply uncomfortable with the ways in which the Church calls me to be re-membered, again and again, to the Body of Christ.
Q: For a mom who is just getting started in her Domestic Church, or one who wants to renew her commitment, where do you recommend getting started?
Melissa: As often as you can, eat together. There is so much we learn at table. Eating out schools us in individual preference — "Have it your way" — but eating from common dishes means putting our preferences aside (and having them catered to, from time to time, such as on a birthday or a name day). Helping cook and lay out the dishes and clean up; it's good to learn what it costs, in time and labor and love, to set a table. How can we have any idea what it costs God to set the table of the Eucharistic feast if we've never done so in our homes? We learn to talk and take turns talking at table. We learn that even when someone leaves the table screaming about how mean everyone is, the table remains and so does his or her place at it. We learn to look at one another and ask politely and not making vomiting noises when it's lentil soup and we also learn how these lessons can take years, decades, to be learned.
Anna: When I was writing the book I read the readings of the day every day while my newborn and preschooler napped (or didn't) on my back porch with a cup of tea. It was wonderful. It's easy to get the readings from the church bulletin, or on your phone with the Laudate app. We have resources on how to do Christian meditation or Lectio Divina in the book. As a mother, you need to be fed. But I would also say flip through the book and try something strange you've never heard of before. Why not try something new?
Q: What do you hope our Book Club participants will get out of their experience of reading this book?
Anna: It's a beautiful and diverse faith, and most of the time we appreciate only a small slice of it. Pick one practice and try it. You'll have a deeper sense of how necessary and life-giving being a follower of Jesus can be. I like what Harry Connick Jr. said, we're practicing Catholics, we haven't gotten it right yet, we just need to keep on practicing.
Melissa: A sense of your own authority and competence. When the baptismal rite calls parents "the first and best of teachers," that's the Church acknowledging the dignity of our work. And you probably know more than you think you do. Do you know how to put a child down to sleep? You'll find Night Prayer very easy to learn. Do you know how to tell a child, "I love you"? You'll find learning to bless a child very intuitive.
Next week, we'll begin reading the book together and will cover Part One: Smells and Bells (#1-12) with Gina Felter. For the complete reading schedule and information about our Book Club, visit the Catholic Catalogue Book Club page.
Copyright 2016 Lisa M. Hendey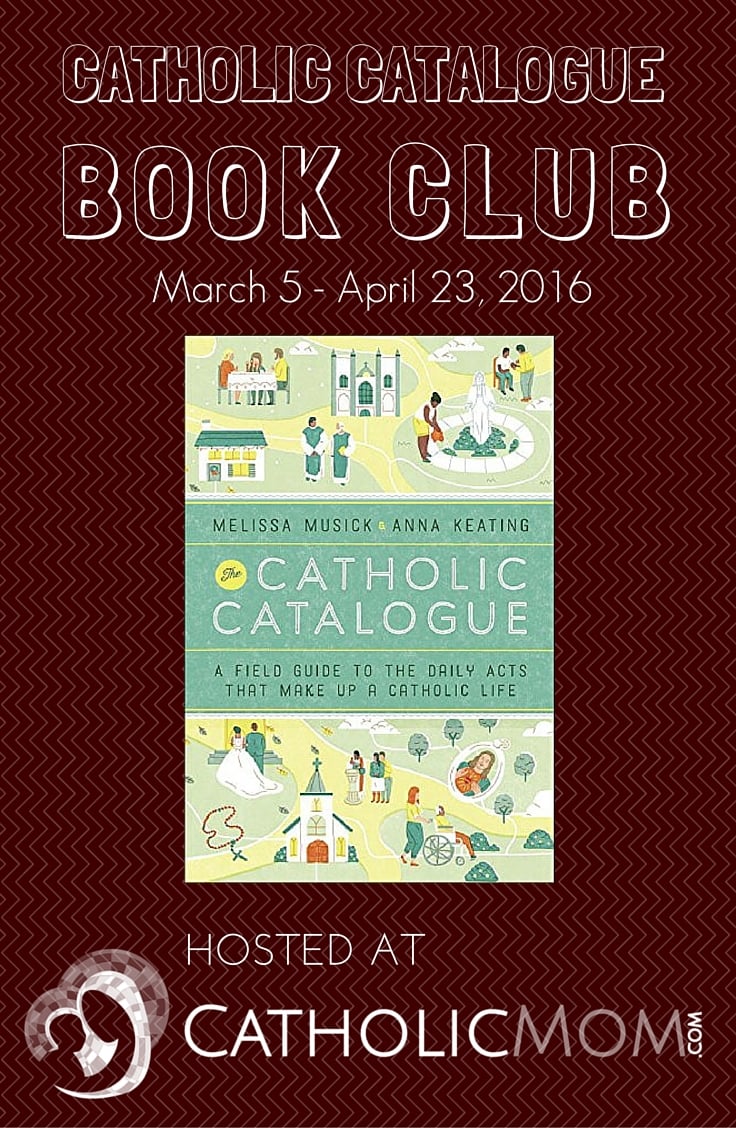 About the Author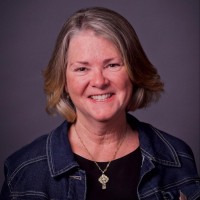 Lisa M. Hendey is the founder of CatholicMom.com, a bestselling author and an international speaker. A frequent radio and television guest, Hendey travels internationally giving workshops on faith, family, and communications. Visit Lisa at LisaHendey.com or on social media @LisaHendey for information on her speaking schedule or to invite her to visit your group, parish, school or organization. Visit Lisa's author page on Amazon.com.