I'm so happy to share the following article from our wonderful sponsor, CatholicMatch.com, the leading Catholic singles community. Author Mary Beth Bonacci offers her remarkable, and yet temporary, experience as a foster mom. Having had close friends in my life who have experienced the foster and adoption processes, I pray for Mary Beth, the mom and daughter in this her story, and all of those seeking to build happy homes and familes. I hope you'll enjoy reading Mary Beth's insights and that you will visit or refer single friends to CatholicMatch.com for more great resources for Catholic singles.
So I've had kind of a lot going on in my life lately, and I've been debating how much of it I wanted to share publicly. In this internet age, information goes "viral" very quickly, and it's always a little disconcerting to find complete strangers discussing and dissecting my personal life on-line. But some experiences and insights are important enough that they need to be shared, and this seems like one of them.
This summer, I became a mother. Briefly.
And no, it's not what you think. I didn't get pregnant, I didn't have a baby. (Although I sort of enjoy the thought of the collective gasp that went up when that sentence entered cyber-space.) The real story isn't so scandalous, but it's far more interesting.
It started a little over a year ago. I began to feel a very strong calling to become certified as a foster-to-adopt parent through my county. This seemed strange to me, because I'm a very firm believer in the importance of fathers, and I didn't understand why God would be calling me, as a single woman, to adopt a child. I brought the situation to my spiritual director, who shared my concerns but agreed that God seemed to be calling me to move ahead with the next step, becoming certified. He did suggest that, if presented with the opportunity to adopt a child, I should pray for a very clear sign. Later, in prayer, I remember asking God what kind of sign that might be. The first thing that occurred to me was that the child might have a significant birthday – the same as my own, or one of my parents', or something like that.
So I went through the program, I learned a lot, I had a home study and a background check and six months later I was fully certified as a foster-to-adopt parent. All the time I was certain that God had a plan for all of this, but I had no idea what it was. I received several phone calls asking me to take various children, but in prayer it just never "felt" right.
And then, this past July, it all came together.
I need to be a little bit vague here, because I need to protect the privacy of the other parties involved in this story. But, essentially, a situation came to my attention involving a little three year old girl whom I had never met personally, but had a close connection to my family. Her mother was unable to care for her, and was willing to relinquish her to someone in my family for adoption. The child had already been bounced between several temporary living arrangements in the previous six months. She needed stability, she needed it immediately, and it became clear that if I didn't step up, she would very likely wind up going into "the system." I know the system, and know that older kids often wind up being bounced between foster homes. This child had already been bounced around far too much.
I already had an approved home study. I was ready to go. I live in the midst of a close-knit family and Catholic community where she would have lots of love and lots of kids to play with and to grow up with. What's more, my flexible career would allow me to work from home, so she wouldn't have to be placed in day care.
And, in the course of learning about the child, I made a very interesting discovery. Her birthday is April 12th.
That's my mom's birthday.
It all came together – the mysterious call to take the foster-adopt class, the certification, the sense of preparing when I didn't know what I was preparing for. It all seemed to lead to this.
And so, after some prayerful consideration, I agreed to take her in and to start the adoption process. Trust me, the father issue loomed large in my mind. Her own father had no role in her life. And, given the details of the situation, there were no options available that were likely to provide her with a real, live-in Daddy. So I talked to the men in my life – my father, my brother, my brother-in-law and a good friend's husband. They all agreed to play a significant role in her life, and to act as father-figures for her.
Her mother signed guardianship over to me, and she arrived in Denver to live with me on July 24th. She immediately started calling me "Mommy", and adjusted surprisingly well. I was struck by what a sweet, smart, engaging, funny child she was. She was a joy to have around.
And so I dove into motherhood. I stocked my fridge with healthy kid food, and tried to coerce her into eating it. We started potty training, complete with a special potty dance and treats from Target to reward her successes. We said bedtime prayers and had play dates and went to birthday parties. She bonded with her new uncles and aunts and cousins and grandparents. She went wherever I went, and aside from a few hours with her grandparents or aunts here and there, we were always together. She was a happy kid, a joy to have around, and everyone who met her fell in love with her.
And I loved it. It was hard, but I really, really loved it.
As the time to sign the adoption papers came closer, her natural mother became less communicative. She wasn't returning my calls, wasn't returning my attorney's calls. Until one Tuesday morning when she called me and said "I can't do it. I miss her too much." She had patched together some child-care arrangements, and was revoking my guardianship.
And five days later she was gone, four weeks to the day after she arrived.
That was a little over a month ago, and it's been a tough adjustment to see her go back to her "old" life, and to let go of the hopes I had for the life I could have given her. And it's been hard to go back to my "old" life, as well. It's a good life, of course. A great one, in fact. I'm very fortunate. But I do miss being a Mom.
The question people keep asking me is "Where is God? What about all of those signs?" Well, what about those signs? Was I reading them wrong? Was God not calling me to take her in? We, as limited humans with limited human brains, tend to assume that if God gives us a sign to move ahead with something, that somehow He is guaranteeing that it's going to be successful. And that's just not the case. He sees a much bigger picture than we do. He has reasons that go far beyond anything we could possibly understand. He just calls us to take the next step, in faith.
Was it God's will that this child go back to the circumstances of her old life? I don't know. That was her mother's decision, and whether it reflected the will of God or not is between her and God. I just know that I acted prayerfully, I made the best decision I could, and I believe that God is somehow going to bring good out of it.
That's the lesson I felt was too important not to share, and why I decided to go public with this story. God's ways are not our ways, and He doesn't usually show us the full picture. He calls us where He calls us for His own reasons, and our job is to be faithful and to trust Him with the outcome.
He's doing it in my life, and He'll do it in yours.
Mary Beth Bonacci is an internationally known speaker. Her major addresses include 10,000 teenagers in Monterrey, Mexico , 75,000 people at World Youth Day in Denver, Colorado , 22,000 people at the TWA Dome during the Pope's visit to St. Louis , and a national seminar for single adults in Uganda, Africa. She does frequent radio and TV work, and has even made several appearances on MTV . She is the author of We're on a Mission from God and Real Love, which has been translated into six languages. Mary Beth holds a bachelor's degree in Organizational Communication from the University of San Francisco , a master's degree in Theology of Marriage and Family from the John Paul II Institute , and an honorary Ph.D. in Communications from the Franciscan University of Steubenville . Contact Mary Beth at marybeth@catholicmatch.com . Her web site is www.reallove.net .
About the Author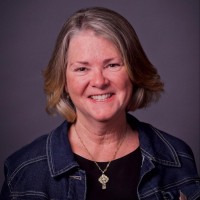 Lisa M. Hendey is the founder of CatholicMom.com, a bestselling author and an international speaker. A frequent radio and television guest, Hendey travels internationally giving workshops on faith, family, and communications. Visit Lisa at LisaHendey.com or on social media @LisaHendey for information on her speaking schedule or to invite her to visit your group, parish, school or organization. Visit Lisa's author page on Amazon.com.