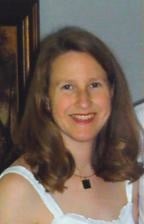 As I stood at my sink washing my chandelier globes with the scent of Murphy's oil wood cleaner in my nose from the cabinets I just cleaned, a thought came to me. I bet many years ago in this same kitchen the mom of this home stood right where I am standing now and washed this same chandelier globe carefully and gently. She was probably getting ready for a party just as I was that day. Cleaning the house every room straightened vacuumed or swept. The bathrooms with the smell of floor cleaner and the bleach smell from the toilet cleaner trailing down the halls, the Windex smell still hanging in the air from doing the windows. I was lost in the moment standing there at the sink the water running just looking closely at the etched glass of the globe and thinking she probably took a long time to decide that these were the globes she wanted for the chandelier in her new dining room 43 years ago when she had this house built. I wondered were these precious to her? Did she have her 6 children running about playing in the backyard as she washed them or were they right under her feet asking her when the party when start? Was she cleaning them for a birthday or was it for a thanksgiving meal she would be hosting in her new house? Was she excited yet worried about the turkey or would that worry come the following day, because this day was cleaning day?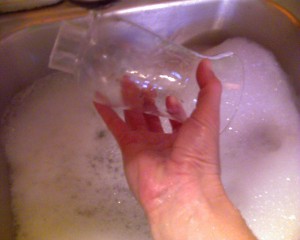 Those thoughts connected me to someone in time that I never even meet. We bought the house from her daughter some years after she and her husband had passed from this world to the next. They had the house built and raised 6 children here. Now it is our turn. When we bought the house we had lots of wallpaper to tear down, every room to paint, carpet to throw out. The basement we completely ripped a part and started from scratch. Not much of the house looks like it did when we first bought it except for that chandelier. When we walked through the house the first time I said we will have to replace it. However, when it came time and I looked around for lighting I could not find anything more beautifully etched than those globes she picked out 43 years before. I told my husband we will keep the chandelier.
The chandelier globe connects me to the one who went before me here. Now I live where she lived and I feel her past in this house and it is peaceful. I know that so many people want to buy new houses and have exactly what they want where they want it. Who wants to deal with remodeling and old water heaters going out? As for me I love that she lived here, I mean not just existed within these walls that my family calls home but that she called this place home as well. Even though I will never meet her or know that much about her I will always feel a connection. That we have as mothers, wives and the woman of this house who cleaned the chandelier globes for a party year after year. That is a precious realization for me.
Do you live in an old house? Have you ever felt the connection I spoke of before? Even if you live in a new house when you have left this world someone will be there raising their family and appreciating your taste and feeling your presence. We are all connected in this world and the more that we recognize that intricate relationship with others the more we feel like family in this world. We as moms no matter where we are from, what we own or don't own, how rich or poor, all have a common bond. We are all connected in one way or another in this world to each other. Some connections are easy to recognize like the relationships we have with family and friends. Others are passed over without even realizing it. Today reflect on the thought that each woman you see could be a mom and in knowing that fact alone she already has a bond with you.
Copyright 2009 Lori Hadorn-Disselkamp
About the Author

Lori Hadorn-Disselkamp - mom of 4 teens/wife for 20+ years. Lori has been writing at her own website Faith Filled Mom. She writes about the journey of faith we live daily and the ability to recognize God. She is a retreat director at Sacred Heart Academy HS. She just earned her MA in Pastoral Ministry as well as a certification in spiritual direction.