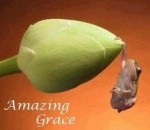 Today we can use several different kinds of equipment to assist the teaching in our classrooms. What is effective and needed for your classroom depends upon your students and what is available for the catechist to use.
What is effective and necessary in your classroom?
1. Whatever equipment you are using it must achieve your learning objectives for your lesson. Why use the equipment and material if it does not enhance your lesson?
2. Know how to use the equipment. Nothing is worse than getting some technical equipment in your classroom and you do not know how to use it.
3. Have the equipment in your classroom ready before class. Being prepared is essential.
4. Make sure the equipment is running properly before class. Set up the equipment and test to see if everything is working correctly. Test volume, brightness, off/on, pause, and any other feature.
5. Have the equipment and material ready. Make sure that all you have to do is turn the equipment on so you do not have to waste time finding the right place to start on your tape, DVD, CD, etc. This loss time can allow you to lose control of the classroom and disruptive behavior can start. Test run what you are planning to do and make sure all the students can see and hear it the way it is supposed to be.
Copyright 2009 Laura Grace
About the Author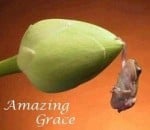 Laura Grace was a special education teacher years ago and has taught CCD for 16 years. She has been a contributor at catholicmom.com since 2006, is part of the Gospel Reflections Team, and creates lesson plans for religious education and homeschooling. In 2008 Laura started her own blog, The Catholic Toolbox where she posts activities, crafts, games, worksheets, puzzles, lesson plans, classroom tips, etc. for all ages.