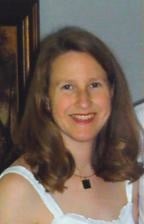 Down the street from us is the most beautiful garden full of every flower and plant you can imagine. When you open the little green wooden gate you enter an oasis of scents that tickles your nose and visions that make colors come to life. We follow the brick and stone paths into and around bamboo and Lazy Susans. The children's feet clippety clop across the little wooden arched bridge to the other side of the garden in search of a new discovery, a turtle, a frog, praying mantis or bumblebees. Always searching and wandering aimlessly you can hear the echo of laughter and calling to each other "Over here, look what I have found over here."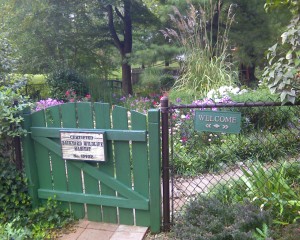 This precious garden is owned by the kindest woman. Her kids have all grown and she is now a grandma. Her garden is her baby, her source of relaxation and work wrapped into one. It is her place of peace and potential she imagines for it. She says she never had a plan for it. She just moves plants from one place to another and buys new ones. She has a pond full of goldfish and two swings that the neighborhood children sometimes sit and read books on. She has a little area set up to see tadpoles grow and a small turtle she found waiting in a little box for all the children to visit. She leaves books out for us to learn from. She is so open and welcoming. Just like the sign beside the gate that says welcome, she is sincere. We visit the garden whether she is there or not because we feel that welcome. The garden is a special place to my children, the children I babysit and me.
The garden is God's creation growing wild yet tamed by a sweet woman who pulls the weeds and tends to its needs. The garden gives to all who choose to look and acknowledge its very existence. The garden waits for those who stumble through it to discover the little details we miss as we run through our life from one activity to the next, wishing it was over to get to that next thing. The garden offers peace and tranquility for all who open its little green gate.
We see God within the garden. He waits for us to run through His creation, to breathe in His scents to feel revived by his most brilliant colors and sites. God waits for us just down the street. Waiting for us, welcoming us anytime to feel his peace and witness His Creation. He has given it to us to savor.
So when will you open the little green gate step inside and breathe in the scents and savor His Creation that is Nature? Will it be today?
Copyright 2009 Lori Hadorn-Disselkamp
About the Author

Lori Hadorn-Disselkamp - mom of 4 teens/wife for 20+ years. Lori has been writing at her own website Faith Filled Mom. She writes about the journey of faith we live daily and the ability to recognize God. She is a retreat director at Sacred Heart Academy HS. She just earned her MA in Pastoral Ministry as well as a certification in spiritual direction.