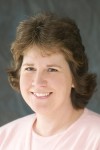 I warn you, this is not your typical Thanksgiving column. If you are the kind of Catholic mom who truly smiles from within to all comers, who wakes each morning praising God for the wonders He has bestowed upon you, who exemplifies living life for the other – well, you may just think me an ungrateful wretch. And may want to click over to another columnist.
If, however, you are a tired mom, a mom searching for meaning in your day-to-day round, a mom desperate for an identity that fits like a glove rather than a gunnysack – then maybe you can relate to my Thanksgiving frame of mind.
A week ago, another of my editors asked her columnists for a list of thank yous to include in her blog on Turkey Day. I haven't responded. I don't know what to say.
Do I spout off the familiar litany: family, food, home, friends? That's superficial, and I know it. I AM grateful for these things, but I guess I'm not jumping for joy over what I've grown to take for granted. I try to see the glass as half full, but relate most accurately to the half empty vessel. And I know that doesn't make God happy.
I come with baggage which I can't seem to shake. Certain times are better than others. Good stretches last a while, but I've never been able to latch onto the Pollyanna frame of mind for extended periods. Life happens. I'm in the midst of a trying time for which I've coined the phrase, "Tweeny Mom," to label this time of my life. The really fun and heartwarming moments of young motherhood are long past, replaced by the It's-time-to-let-them-make-their-own-mistakes phase. This phase sucks. I KNOW something is wrong. I KNOW it will hurt, but do they listen? Sometimes, but not nearly enough for my liking. And I hate it.
My parents aren't getting any younger. And I hate that too.
I am pulled in so many directions. I do have the availability of more actual time, but how do I best fill my time? I haven't figured that one out yet. We tweeny moms are surviving our second stint at paralyzing adolescence. "Older and wiser" doesn't seem to matter much when the rules have changed so drastically. Add another item to the hate list.
Lovely column so far, don't you think? I did warn you.
However, knowing that there is a God who loves me—warts and all—is something for which I am truly grateful. God is always there for us, no matter what we feel. No matter how far we sink into the pit He accompanies us. Too bad we drag Him down to our levels so often. Poor Guy! But we do, time and time again.
After much consideration, I think I'll send this list to my editor:
1. Nobody loves me like my mom does. This love which springs straight from her soul is the nearest I will ever get to perfection until I die. Last week one of my brothers was visiting my parents when I arrived. After my mom's greeting to me he remarked, "Gee, I never get that response." No. No one does. Just me. And I love it.
2. For an instant each Sunday morning, a friend who sings in the church choir grabs my attention with a smile that bull's eyes straight through to my flak-jacketed heart. And I smile back wholeheartedly.
3. In today's e-mail from a friend – her last sentence, and I quote, "Hang in there with your family of men – that is why you are crazy, you know." It is true. Undeniably true. Five men versus one me has affected me in more ways than I'll ever fully understand. However, lately, one son in particular, can zero in on my mood, and give me exactly what I need. We are on the same wavelength. And if only for snippets, every so often, I crave that momentary soul mate.
4. And then there are my friends who never let me down. The constants to whom I may complain or brag, laugh or scream. It doesn't matter. Like God, they love me—warts and all.
So, God, please don't mistake my turmoil for ingratitude. I am grateful to You for all the blessings in my life – even the ones I may not readily recognize. Thank You from the bottom of my flak-jacketed heart.
Copyright 2009 Maureen Locher
About the Author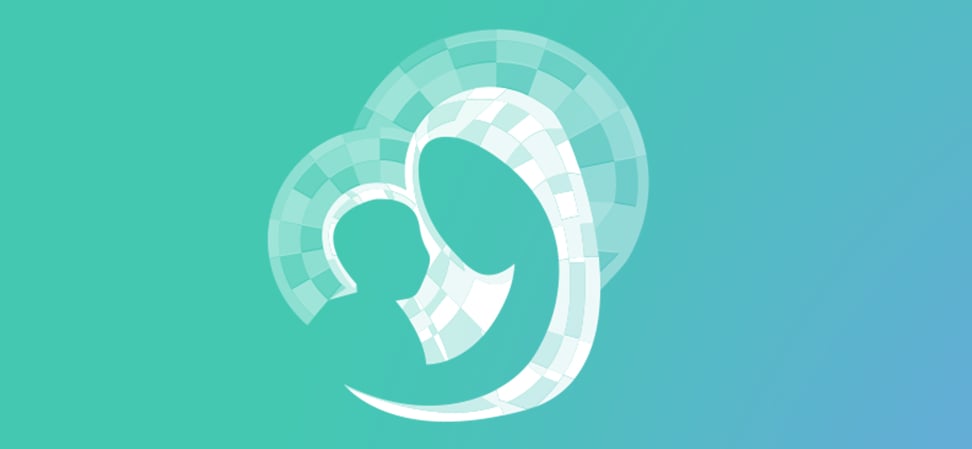 We welcome guest contributors who graciously volunteer their writing for our readers. Please support our guest writers by visiting their sites, purchasing their work, and leaving comments to thank them for sharing their gifts here on CatholicMom.com. To inquire about serving as a guest contributor, contact editor@CatholicMom.com.