Thank you to guest columnist Mary-Eileen Russell for sharing the following Catholic Book Spotlight interview with Donna-Marie Cooper O'Boyle, author of the newly released Mother Teresa and Me Ten Years of Friendship.
Donna, as someone who was born and raised Catholic, can you describe some of the influences in your childhood which made an impression on you and helped you to persevere in the faith at a time when many of your generation were leaving the Church?
Thank you for this interview, Mary-Eileen. To answer your question, I was very influenced by my mother and her mother (my grandmother) growing up. They kept me grounded in the faith. My other grandparents were deceased by the time I was born. Of course, my father helped with our formation too, but my mother spent all of her time with her eight children and made sure we stayed on the straight and narrow while my father worked endless hours to support us. My mother prayed the Rosary with us growing up and my grandmother had many sacred images around her home. She also loved Pope John Paul II so much and had his picture everywhere in her home. She was Polish, after all! So, every time we visited her, we saw all of those images, pictures, and religious items all around her home. I'm sure it had a powerful effect on me – it has certainly stayed with me.
Your meeting with Blessed Mother Teresa, as you describe in your new book, was nothing short of providential. Can you talk a little about where you were in your spiritual journey at that time and how the meeting with one of the greatest saints of the 20th century came at just the right moment in your life?
God certainly had a plan. I couldn't have planned any of it myself if I wanted to! But, as you say, the meeting certainly must have come at the exact time that God wanted it to. Of course, I never imagined anything was going to unfold from our first meeting. How could I? I merely took it all in and thanked God for it and then afterward, I continued on my way through the trenches of everyday motherhood and all it entailed. I have recounted how my life unfolded after meeting her in this book.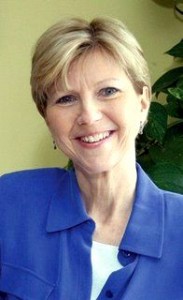 One of the things that struck me when reading your book is the connection between the spiritual motherhood of a nun like Blessed Teresa and the biological motherhood of a Christian wife and mother, like yourself. Can you tell us how the spiritual guidance of the saint helped you to deepen your own understanding and commitment to your vocation?
That's a good question. I did see similarities between our vocations. I do talk about that in my book and actually in some of my other books too. I like to weave Mother Teresa's wisdom throughout my writings to help inspire others. Mother Teresa was never a biological mother, of course. However, she mothered the world, really. She became a mother to us all.
Mother Teresa's spiritual guidance helped me profoundly. I couldn't even begin to express it. Her letters and conversations with me when we were together and over the phone too were always just what I needed to hear. I took all of the blessings straight to my heart and applied them to my life. I feel that our good Lord would like me to share the blessings with others and that's what I try to do in my book: Mother Teresa and Me as well as in my other books.
It has become obvious that motherhood has become denigrated in our society. I think that books like yours, not only the new one but your past works, are helping to rebuild the sense of dignity that once belonged to Christian mothers. Do you think that there is a connection with Mother Teresa's menial work with the poorest of the poor and the mundane tasks that are the lot of most mothers?
Yes, I agree and I speak about the denigration of motherhood quite a bit, but I always throw in a heap of encouragement for mothers today. I like to give them a pat on the back and lots of inspiration for their journey. Thank you for your kind words about my books and works. I hope and pray that they do help to rebuild the sense of dignity that was always an integral part of the vocation of motherhood. I am told by my readership that they are being fed by my books and that they are discovering the sublimity of their vocation of raising little saints to Heaven. I am heartened to see a resurgence of Catholic and Christian Moms who are taking their vocation seriously and devoting the time to raising their children properly and with love in their "domestic churches."
Yes, there is a connection with Mother Teresa's "menial" work among the poor (and you'll read examples of this in my book) and the "mundane" tasks of mothers. The secret to sanctity and to true happiness is in seeing that these little acts of loving service are huge in God's eyes. Many of the saints, including St Therese of Lisieux have spoken about the little things. I write about it a great deal. It's those little things when done lovingly and devotedly that actually open the gates of Heaven for us and others!
Donna, you are a Lay Missionary of Charity. Could you explain what belonging to that confraternity entails and how it enhances your vocation as a wife and mother?
Yes, sure I will. Being a Lay Missionary of Charity is not being part of a confraternity. It is being a part of a Religious Order. It's like a Third Order. It's a call to holiness in the lay life, just as any other Third Order is. But the charism of this lay Order is one of seeing Jesus in everyone we meet which is really what every Christian is called to do anyway.
I'll quote from my book here: "As a Lay Missionary of Charity, I lead a normal life as a lay Catholic person but with a specific mission and purpose according to private vows I have taken to live a life according to the charism of Blessed Mother Teresa. The lay Missionary of Charity Movement is deeply prayerful and imbued with the spirituality of Mother Teresa and the Missionaries of Charity. The specific mission of a lay Missionary of Charity is for the salvation and sanctification of our families, for the movement, and for the poorest of the poor all over the world. The vocation of a lay Missionary of Charity is simply to express to others by word and example the influence of God's love, peace, and joy in our lives. This is accomplished throughout our daily lives and within encounters with all we meet. We are mindful of Blessed Mother Teresa's words: 'Love begins at home, in our movement, and in our family.' We follow Mother Teresa's inspiration that "works of love are works of peace" and that small things done with great love are very pleasing to Our Lord. Mother Teresa stressed that we should 'be only all for Jesus through Mary. Let us be pure and humble like Mary, and we are sure to be holy like Jesus.'"
To answer your question regarding how being a lay Missionary of Charity enhances my vocation as a wife and mother, it's the understanding of the call to holiness and the awareness that God is sanctifying my vocation as I give it all to Him. Of course, any prayerful person can achieve sanctification in their family, by God's grace without being a member of a Third Order or a Lay Missionary of Charity. However, being a part of an Order has the benefit of graces attached to it, especially from the founder's intercession, in this case.
You have had the rare privilege of corresponding with a living saint, living in your lifetime, that is. Donna, can you discuss the reality of being with a saint, and becoming close to a saint, as compared to the false view of saints that many people have? I sense that some Catholics regard saints, especially saintly nuns, as being unapproachable and remote. Please tell us how this is not at all true!
Certainly, Mother Teresa was a very real person with her feet planted firmly on the ground. She was knowledgeable about matters going on around her in the culture and the world. She had seen everything – from all kinds of devastating poverty and disease in Calcutta and many parts of the world to the lack of love and the breakdown of the family in the western world. She didn't shirk or run from any of it – she faced it square on - not with her head up in the clouds – and she dealt with it with God's love and mercy to each person she came into contact with. She was extremely approachable, immanently real. She was my friend, mentor and "mother!"
Saints were real people like you and me – all differing personalities and each possessing unique gifts. What makes them saintly is their desire to follow the will of God completely with full surrender. That's what I saw in Mother Teresa, her full surrender to God's holy will in her life. She wanted to satiate His thirst for souls. She has told us that we are all called to holiness and that "it is not a luxury for a few, but a duty for us all." In all of our walks of life, we are called to be saints too. That's what I try to get across in my book: Mother Teresa and Me.
Mother Teresa and Me Ten Years of Friendship
By Donna-Marie Cooper O'Boyle
Published by Circle Press
ISBN # 978-1-933271-28-6
Soft cover, 5.5 x 8.25, 192 pages, $14.95
Can be purchased at www.donnacooperoboyle.com, Circle Press, book stores & Amazon.com


Copyright 2010 Mary-Eileen Russell
About the Author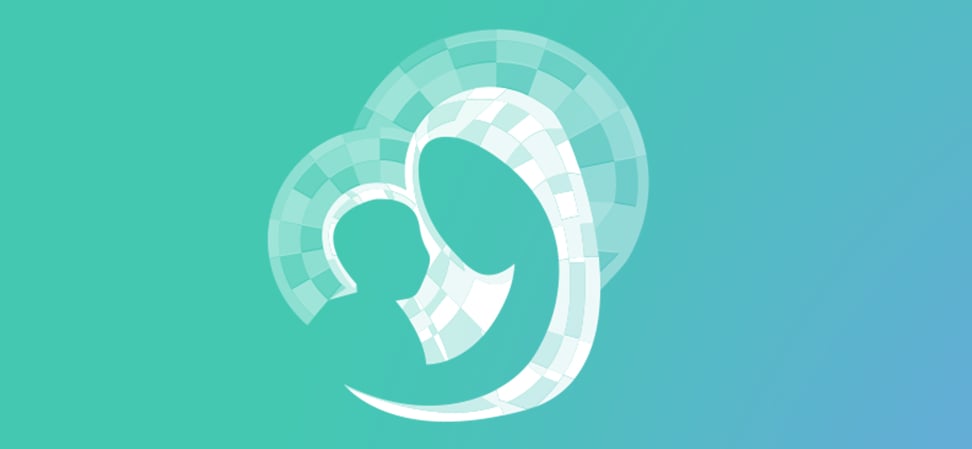 We welcome guest contributors who graciously volunteer their writing for our readers. Please support our guest writers by visiting their sites, purchasing their work, and leaving comments to thank them for sharing their gifts here on CatholicMom.com. To inquire about serving as a guest contributor, contact editor@CatholicMom.com.