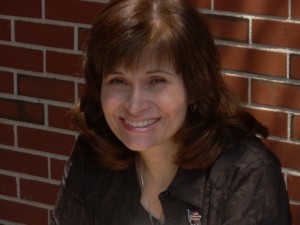 I am very happy to share with our readers my recent conversation with Catholic recording artist and mom Adrianne Price. Adrianne's CD, Sacred Classics, can be sampled and purchased through her website.
Please introduce our readers to yourself and your family.
I am Adrianne Powell Price and have been blessed with my husband, Thom, for 23 years. We have been blessed with our son, Spencer, who is a graduate of homeschooling and is a freshman at the University of Dallas. We live in Birmingham, AL, where Thom is the Program Director for EWTN's radio network. We are blessed with 7 Godchildren and several "adopted Godchildren".
Please tell us a bit about your musical training and educational background.
I started singing at 12 years of age, began singing professionally at about 15 and graduated from the Univ. of Cincinnati College-Conservatory of Music with a BM in Vocal Performance. Here is where the REAL story of how the Lord has blessed me: from age 18 - nearly 38, I was plagued with vocal nodules from too much singing (4-5 hours of daily practice at the Conservatory). It took me 6 years to get my undergraduate degree because I was forever having to go on voice rest. When I graduated, my professors and doctors told me I'd never be a soloist. I could lightly sing in choruses, but not have a solo career. That's what they told me.
I have read that your faith journey took you through a time of separation from the Church. Would you please expound upon this and let us know how you came back into the fullness of the Church.
I went through a crisis of faith, left the Catholic Church, got into doing regional and national voice overs, went to Los Angeles and got into the film industry, and sang in a choir under Gregorian Chant master, Dr. Paul Salamunovich. Spencer was born while we were living in LA and it was an older woman who babysat for us who helped to bring us back into the Catholic Church by her zeal for the Church and by her example.
How have you come to focus on the type of music you now perform?
We moved to Minneapolis for awhile, had an incredible conversion experience while being parishioners of Holy Family Church, in St. Louis Park, MN. Within 1 1/2 years of living in Minneapolis, the Lord answered our prayer of him finding work in a Christ-centered company. EWTN hired him to come work for the radio network. On the feast of St. Blaise in 1998, I surrendered my singing voice and nodules and begged the Lord to heal me of the nodules. I prayed, "Lord, if the healing of my voice aids in the salvation of my soul or anyone who hears me, through the intercession of St. Blaise, please heal me." To this day, I have had no sign of ever having nodules. There are no scars. The Lord healed me and this CD is my way of saying "Thank You, Jesus, for hearing my prayer. For You, I will only sing sacred music to thank You for all You have done for me."
What type of music do you enjoy personally?
I enjoy listening to a variety of music. It all depends on what my mood is. I really enjoy Sacred polyphony and Gregorian chant, but I also enjoy Pop Classical music (like Andrea Bocelli, Josh Groban, Il Divo, and the Swingle Singers); Renaissance and Baroque music (a GREAT singer of that genre is Julianne Baird); and oldies (Frank Sinatra, Louis Prima, Rosemary Clooney).
With Lent coming up, how does music play a part in your family's devotions?
Music plays an important part of Lent, as it should throughout the year. I decorate my home with touches of purple during Advent and Lent; white during Christmas and Easter; and green during Ordinary time, usually with colored candles that are kept lit most of the time. I try to do the same with the music I play. This is a time of solemn reflection and anticipation. When we go to the market or other stores, we're bombarded with loud secular Christmas music. Our homes should be a refuge from the world, where peace and prayerfulness is something we try to experience within ourselves and provide for those around us. Hopefully, we can carry that prayerful peace out into the world. Soft Gregorian chant is helpful. I also enjoy an album I found by the Van Trapp family that I play all year round.
A bit of advice I'd like to pass on to parents of teens: playing sacred music softly in the background helps to keep everyone's moods calm and I believe the devil just hates it when we play that kind of music, too. It sure helped us get through a couple of difficult years with our teen!
How can listeners learn more about your music and order your CD?
For more information about "Sacred Classics" go to: www.adrianneprice.com


About the Author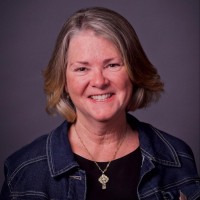 Lisa M. Hendey is the founder of CatholicMom.com, a bestselling author and an international speaker. A frequent radio and television guest, Hendey travels internationally giving workshops on faith, family, and communications. Visit Lisa at LisaHendey.com or on social media @LisaHendey for information on her speaking schedule or to invite her to visit your group, parish, school or organization. Visit Lisa's author page on Amazon.com.