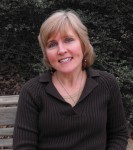 Do you remember the opening scene in Disney's Beauty and the Beast? Poor Belle is walking through a beautiful French village bemoaning her shallow existence. She sings, "There must be more to this provincial life . . ." You can tell it's a more recent Disney film in that both the older Snow White and Cinderella seemed content with their housework. They both were seeking love. Belle just wanted "out."
Maybe it's because I am a product of the 80's and the feminine movement, that I sometimes feel that "there's got to be more" to my often boring and tedious life. I spend a good portion of my day doing dishes, washing clothes, picking up after others, etc, etc. I am an intelligent woman. I have so much better things to be doing with my life. When I feel this rant coming on, I have to remind myself of a few things:
1. All professions include some tedious and boring work. Most people in this world have jobs that are entirely tedious and boring. The little I do in the comfort of my home with all the conveniences warrant few complaints.
2. I chose this job. I weighed the options. I decided that this was the best option for my husband and children (and me!)
3. It's good for me not to be able to boast that "I am the president of this or I am the head of that." Housewife seems humble, and God knows that I need that. Pride is the root of all sin.
4. And finally, as Mother Teresa said, "Do little things with great love." Sure other people can do my laundry or cook my meals, but only I can do them with the great love that I have for my husband and children. And because this is the work that God has given me, love of God.
This love for others and God in our work is what matters most, whether we are counting money in a bank or scrubbing floors. All vocations have worth when viewed in this way. We especially can see this in the vocation of wife and mother. The love that mothers give to their families is so evident in all the work they do for them, even though we moms do forget this at times and start to complain.
Embrace your vocation, Mothers! This is God's way for you to love Him and your family. Love your children through the grimy fingerprints. Love your husband through his dirty socks. How beautiful a family is when it is built by a mother who loves like this.
My Smart Martha Tip for the month: Take your housewife vocation seriously: Buy a new broom. No, really. OK, maybe not a new broom, but something else that will help you put extra care or ease into one of your tasks.
By using proper tools and methods, you show respect for this vocation. If not anything else, a fresh broom can serve as a reminder to do these tasks worthy of the love you have for your family. If you were a professional hairdresser, you'd have the best scissors you could afford. If you were a professional trainer, you'd have the best workout equipment. You are a professional housewife and mother. Treat yourself within reason and what is affordable to the best in your profession. Luckily, a new broom can be bought for under $10.00.
Here are some inexpensive ways to "freshen your vocation."
1. Put old kitchen towels into the rag bin and replace with new.
2. Get a fancy new hot pad or oven glove.
3. Buy some new placemats or tablecloth for the dinner table.
4. Replace old cookie sheets.
5. Put fresh flowers in your home. (They are only $3.99 at ALDI's)
6. Is there a pan that would make life a little simpler? My new omelet pan makes flipping omelets a joy!
7. Get a CD player or radio in your laundry room and/or kitchen.
8. Is it time for a new duster? I've heard people swear by ostrich feathers. I prefer wool, but have also been impressed with the new "static" ones.
9. Definitely get a new kitchen-dish brush or a new sponge.
10. Make a list of failing or old appliances that will need to be replaced and when the budget allows, start replacing. Don't you love using a new vacuum cleaner!
If these ideas don't appeal to you, next time you are at Target just peruse the kitchen utensil aisle or the broom aisle and see if there is something there to "freshen your vocation." Beware of extra clutter, though! In all cases, we are replacing something. Right?
On my next shopping trip, I am planning on a new wire whisk (the best Walmart has to offer!) My current one now has a loose wire that was the bane of my existence last time I was trying to make a sauce.
Copyright 2010 Tami Kiser
About the Author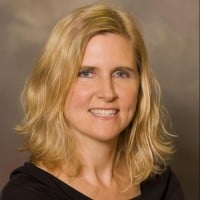 Tami Kiser is a wife, mother, teacher, author, and speaker. She runs a video production studio featuring Catholic speakers. These can be purchased or viewed on Formed. She also is the co-owner and host of a new Catholic Retreat and Cultural Center in the Carolina Mountains called Heart Ridge. She has taught everything from NFP, Zumba, cleaning toilets, Catholic crafting, the hula, bullet journaling, tap dancing, and liturgical living to Saxon Math 54 for the 10th time.