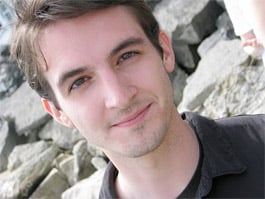 Thomas Peters is a writer and blogger in Washington DC. He currently serves as the Communications Director for the American Principles Project. His award-winning and high-traffic blog, American Papist, recently partnered with Catholic Vote to become a premier provider of Catholic insider news and information.
[podcast]http://media.libsyn.com/media/catholicmoments/cm140.mp3[/podcast]
On this week's Deacon Moment, Deacon Tom tells of preaching a RED, WHITE and BLUE homily. It was the blue that caused a little bit of problem. Or was Tom preaching truth?
Avery has some words of wisdom on the topic of prayer and Lisa Mladnich recommends implementing the Bible into your classroom or home.
This week, during our Mary Moment, Sarah Reinhard takes us beyond being fed up with snow to a reflection on Our Lady of the Snows (taken in part from a column at Today's Catholic Woman last year).
This episode of Catholic Moments is sponsored by CatholicMatch.com, the Leading Catholic Singles Community. Share your feedback at 206-339-9272, comment here on the blog or email lisa@catholicmom.com.
Links for this Episode:
About the Author