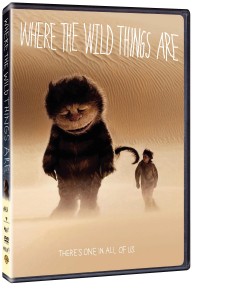 Though Where the Wild Things Are, the Maurice Sendak children's classic, remains one of my husband's favorite books, we don't have a copy in the house. We've borrowed it quite a few times from the library, though, and my girls do a passable impression of being wild things most nights.
So I was delighted, to say the least, to host a family movie night in my home with a review copy of the Warner Brothers newly released DVD of "Where the Wild Things Are."
Here's the synopsis of the movie before I tell you my thoughts:
"Let the wild rumpus start!" Nine-year-old Max runs away from home and sails across the sea to become king of the land Where the Wild Things Are. King Max rules a wondrous realm of gigantic fuzzy monsters – but being king may not be as carefree as it looks! Filmmaker Spike Jonze directs a magical, visually astonishing film version of Maurice Sendak's celebrated children's classic, starring an amazing cast of screen veterans and featuring young Max Records in a fierce and sensitive performance as Max. Explore the joyous, complicated, and wildly imaginative wild rumpus of time and place we call childhood. http://wherethewildthingsare.com
We couldn't help but be impressed with the graphics and acting in this movie. The main monster looks exactly like the book's. It's like the illustration just walked off the page and started talking.
The soundtrack also captivated me, and one of the main songs was in my head for at least two days afterward, which wasn't an altogether bad thing.
My five-year-old was enamored with the film, but she didn't understand much of the monster drama (there is plenty) – we had a "yikes!" moment when we saw the PG rating after sitting down for our family movie night. (A rookie family movie night mistake, to be sure, and one we won't make again.)
If you have older children, this movie may be just fine. We have a two-year-old who was scared of the monsters and a five-year-old who seemed fine with it. (We put the two-year-old to bed and she's been fine since.)
We were disappointed with the "heaviness" of the story. There might well be a thread running through the book that inspires others to think of darkness and drama, but to us it has always been much lighter in tone: a lesson in orneriness (but never violence or mean-spiritedness) and a snapshot of unconditional love through the turmoil of life.
Maybe it was bound to happen. Sendak's story is 48 pages – 491 words in only 49 sentences; translating that 101 minutes involves adding to the original storyline.
If you watch or have watched this movie, I'd love to hear your thoughts. I'm still a little unsure about it, and maybe it will take rewatching it to win us over completely.


Copyright 2010 Sarah Reinhard
About the Author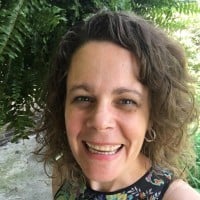 When she's not chasing kids, chugging coffee, or juggling work, Sarah Reinhard's usually trying to stay up read just one…more…chapter. She writes and works in the midst of rural farm life with little ones underfoot. She is part of the team for the award-winning Catholic Mom's Prayer Companion, as well as the author of a number of books. You can join her for a weekday take on Catholic life by subscribing to Three Shots and follow her writing at Snoring Scholar.