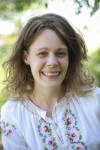 When I started researching homeschooling and finding out (a) what it was and (b) why anyone would choose it, I was just pregnant. I was mostly curious; a good friend – someone who was intelligent and highly regarded – had recently started homeschooling one of her sons. I watched that friend go from homeschooling one child to homeschooling four. I started researching and found that I was interested.
That's when the praying began.
I started reading blogs of well-known homeschoolers and purchasing books. I began to get a feel for what I thought my style would be.
I ignored some of the misgivings that started cropping up. My oldest daughter is as outgoing as kids come, and she was asking to go to school. There are no co-ops or homeschooling groups in our area; the drive time required wouldn't work for us.
The decision is just one year at a time, I told myself. It's not life or death.
We were all set this year, and I started off full of fire and excitement.
And, at some point, I started listening to my husband's wisdom, my spiritual advisor's gentle observations, and my own inner voice.
Though my heart cracks a little to admit it, we are sending our daughter to kindergarten next year.
I have had to come to peace with the fact that this does not make me a failure. Just because homeschooling this year with this daughter is not going to be a reality doesn't mean I feel that call for nothing.
God calls us to greatness, and it's so easy to misinterpret those calls, to warp them with our own desires. Maybe I'll be an instrument of His in some other time and place than in my home, educating my children with Charlotte Mason flair. Perhaps homeschooling is an adventure we'll embark upon with a future child.
The path to heaven always involves the Cross, and my vocations as wife and mother give me plenty of opportunities to reflect on Jesus' love for me as he hung there that first Good Friday. As silly as it may seem, my homeschooling "failure" brings me one step closer to Jesus.

// <![CDATA[
//[CDATA[
var m3_u = (location.protocol=='https:'?'https://ads.cmgads.com/www/delivery/ajs.php':'http://ads.cmgads.com/www/delivery/ajs.php');
var m3_r = Math.floor(Math.random()*99999999999);
if (!document.MAX_used) document.MAX_used = ',';
document.write ("");
//]]
// -->
// ]]>&amp;lt;a href="http://ads.cmgads.com/www/delivery/ck.php?n=ab1159ec&amp;amp;#038;cb=1269696767" mce_href="http://ads.cmgads.com/www/delivery/ck.php?n=ab1159ec&amp;amp;amp;cb=1269696767" target='_blank'&amp;gt;&amp;lt;img src="http://ads.cmgads.com/www/delivery/avw.php?zoneid=13&amp;amp;#038;cb=1269696767&amp;amp;#038;n=ab1159ec" mce_src="http://ads.cmgads.com/www/delivery/avw.php?zoneid=13&amp;amp;amp;cb=1269696767&amp;amp;amp;n=ab1159ec" border='0' alt='' /&amp;gt;&amp;lt;/a&amp;gt;

Copyright 2010 Sarah Reinhard
About the Author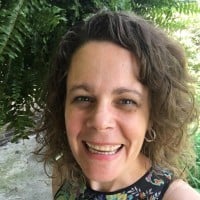 When she's not chasing kids, chugging coffee, or juggling work, Sarah Reinhard's usually trying to stay up read just one…more…chapter. She writes and works in the midst of rural farm life with little ones underfoot. She is part of the team for the award-winning Catholic Mom's Prayer Companion, as well as the author of a number of books. You can join her for a weekday take on Catholic life by subscribing to Three Shots and follow her writing at Snoring Scholar.