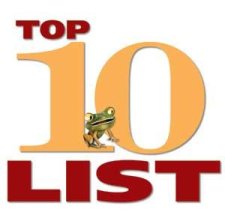 If you're single and looking to connect with other Catholic singles, we invite you to visit CatholicMatch.com for additional resources. Today's article was written by Stephanie Weinert of CatholicMatch.com. Stephanie Weinert will soon celebrate her first wedding anniversary.
On July 3rd, the Feast of St. Thomas the Apostle, I'll celebrate my first wedding anniversary with Peter Weinert, my incredible husband whom I met on CatholicMatch.com. Throughout this first year of our marriage, we've told our Catholic Match Success Story countless times in answer to the classic newlywed question "So…how did you two meet?"
For us, the answer is usually preceded by a quick smile at each other and the silent question "which of us is going to tell the story this time?" We both know what will follow – a barrage of questions about online dating, long distance relationships, traveling, what initially attracted us to each other, how did we decide to join an internet dating service in the first place, who contacted who first, etc., etc., etc….
Along with the questions for more details about our story, Peter and I also receive a lot of solicitations from single people for advice on how to act, react, and not act on a dating website.
When a person initially joins an online singles service, the enormous number of fellow members, online activities, and suggested additions to your personal profile can be intimidating. Many of us have learned the hard way what works and what doesn't in online behavior and online meetings. This month and next, I'd like to share with you some of the top "do's and don'ts" I learned through trial and error as a CM member. It's my hope that these lessons will aid you in meeting your own special someone online.
1. Keep an open mind.
Keeping an open mind when browsing profiles or reading emails from fellow site members can be one of the most difficult, and yet most beneficial, ways a picky person like myself can help his or her online chances.
Don't narrow your search criteria by non-important things like "I only date blondes" or "I only date Pittsburgh Steelers fans" or "I only date guys who are over 6 feet tall and have a master's degree." [Note – some of these comments might seem over the top, but all of these come from real-life conversations with picky single people.]
Keep an open mind and a receptive heart that the person you will ultimately be attracted to might not be anything like your preconceived notions of what would make you the happiest in marriage.
2. Pictures are important!
For better or worse, God made us visual people. You will significantly limit your chances of meeting someone online if you decide not to post a profile picture and a picture album on your CM page.
My advice is to post several pictures in your profile. Upload a thumbnail for your profile picture that is a close-up and honest depiction of what you really look like (i.e., not a picture of yourself 10 pounds and 10 years younger than you are now). When you add a photo album of additional pictures to your profile, don't make them all head-and-neck-shots. Share pictures that depict you in a wide variety of situations. A formal picture or two is great, but also include action shots of yourself that depict you in everyday life situations.
3. Take the temperaments test.
I'm personally very grateful to Art and Larraine Bennett for their book The Temperament God Gave You , and their work creating the Catholic Match temperaments test. You will gain boatloads of valuable insights into yourself, others, and how you will relate to a potential spouse, through the study and evaluation of the temperament God blessed you with. It's a valuable tool that shouldn't be dismissed.
4. Think before you write.
How many Catholic Match profiles have you come across that start with a sentence such as : "Friends would describe me as…" Or "My name is (fill in blank) and I am (fill in blank years old). Or another for instance: "I'm basically just your average single Catholic – I like sports, movies, walks on the beach, and my family and Catholic faith are very important to me." Or my personal pet peeve: "Well, I really hate talking about myself, but I have to write something, so here goes!"
If more than ten thousand fellow CM users could begin their profile description with the same paragraph you just wrote, what makes you think yours is going to be more captivating to a potential spouse than the umpteen profiles that sound just like yours?
Take more than 5 minutes to think about how you want to describe yourself and what you are looking for before you start filling out information in your online profile. The more information you include…the more creative you are…the more honest your personal assessment (not just what your friends would say about you)…the better chance you'll have of attracting what you're looking for.
Final hint: ask a friend to evaluate what you've written for its honesty and creativity before you post it.
5. Forums form relationships.
It's not the most useful course of action to fill out the CM registration page, pay for your subscription, and then sit idly in front of your laptop waiting for the spouse of your dreams to find you online. Participate frequently in Catholic Match forum discussions, polls, and group chats. I personally know several happily married couples who met each other as a result of dynamic (and sometimes feisty!) discussions in some of the CM Forum Rooms. The more you form a presence online, the greater your chances of being noticed by the right person who's looking for you.
6. Meet in person as soon as possible.
A wise friend told me many years ago, "There is no such thing as 'online dating.' Online is for meeting people – the dating must be done in person." How very true this is!
Just because you meet your boyfriend or girlfriend at a bowling alley doesn't mean the two of you spend your whole relationship dating at a bowling alley. That would be ridiculous, right? Just the same, a singles website is a wonderful means for making those initial acquaintances, but it's not a great place to get to know a person for the long term. It's not wise to talk for 6, 9, even 12 months or longer, get emotionally attached to one another (and cut yourself off from other potential relationships) and THEN meet in person. You might be pleasantly or unpleasantly surprised by how the two of you interact and get along in person. If you meet someone online who piques your interest, meet in person as soon as possible to discover more about each other.
7. Utilize the advice of friends and family.
Shortly after your first in-person meeting, take some time to hang out with each other's family and perhaps a group of close friends. The feedback, reactions, and comments or criticism of those who love you most are extremely valuable to you at the beginning of a new relationship.
8. Keep other options open.
It can be tempting to sign up on a singles website, pay your one year subscription fee, and then think to yourself "well I better find my spouse on here now that I've paid my dues!" Some people join a singles website and subsequently stop going to local singles events, church events, retreats, and mixers in their hometown. This type of behavior is not availing yourself of the greatest potential for finding the spouse of your dreams. You want to be active online and in your local community, placing yourself in as many prime situations as possible to meet your mate.
Bottom line? Don't rely solely on one source of meeting people – be proactive in as many ways as you can!
9. Don't stay online 24/7.
Number 9 corresponds closely with my #8 piece of advice, but unfortunately it bears mentioning in its own right: don't become a Catholic Match addict, or bury yourself on any other singles website. In addition to spending time online meeting people, you need to get off the internet, get out of your house, and be active in your local community. God did not make you to be fulfilled hibernating on the internet, even for the very good reason of searching for a spouse. Certainly stay active in the online community and spend time online often, but don't make an online singles website your life. Get out and live it.
10. Raphael is your best bud.
The patron of Catholic Match is St. Raphael the Archangel, the patron of happy meetings and single people. This glorious archangel is a wise friend and constant supplicant on behalf of the needs of single people before the throne of God. Ask for his assistance in finding your spouse! There are several prayers and novenas to St. Raphael that you can access online. One example of a St. Raphael prayer can be found here: http://www.straphael.net/prayers/saint-raphael-catholic-singles.php
Next month: Ten "Don'ts" for Online Meetings….
Stephanie Wood Weinert is a freelance writer, media personality, wife and mom-to-be. She works part-time from home for Family Life Center International. Stephanie and Peter live in Gainesville, Virginia. You can contact Stephanie through her 4Marks profile at www.4marks.com/StephanieWood
If you're single and looking to connect with other Catholic singles, we invite you to visit CatholicMatch.com for additional resources.
About the Author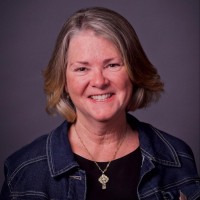 Lisa M. Hendey is the founder of CatholicMom.com, a bestselling author and an international speaker. A frequent radio and television guest, Hendey travels internationally giving workshops on faith, family, and communications. Visit Lisa at LisaHendey.com or on social media @LisaHendey for information on her speaking schedule or to invite her to visit your group, parish, school or organization. Visit Lisa's author page on Amazon.com.