One of my favorite things about the Catholic Faith is the importance it puts on marriage. The Catechism teaches that "The matrimonial covenant, by which a man and a woman establish themselves a partnership of the whole life, is by its nature ordered toward the good of the spouses and the procreation and education of offspring; this covenant between baptized persons has been raised by Christ the Lord to the dignity of a sacrament." It also says that "On the threshold of his public life Jesus performs his first sign--at his mother's request--during a wedding feast. The Church attaches great importance to Jesus' presence at the wedding at Cana. She sees in it the confirmation of the goodness of marriage and the proclamation that thenceforth marriage will be an efficacious sign of Christ's presence." It was obviously not an accident that Christ's first public miracle was performed at a wedding feast.
My husband and I feel very blessed. Our boys grew up so grounded in their Catholic Faith that it was their goal to find wives who shared that Faith and would insist on passing it on to their children. None of them, at least so far, has felt the call to the priesthood, which would have been wonderful if that was God's will for them; but each feels called to Christian marriage and fatherhood, and in this crazy world of ours, where traditional families seem to be (sadly) disappearing, this is indeed a vital and noble vocation.
The best place to meet a future wife, of course, is probably during one's student years. My husband and I met in high school (which I realize rarely leads to lifelong commitment, but luckily for us it did). A couple of my husband's brothers met their wives while they were undergrads at Notre Dame and the gals were students at its sister school, St. Mary's. If ever there was an available pool of lovely and intelligent Catholic young ladies to meet, it was out in South Bend, where all of our sons spent part of their lives (and where the youngest is currently in his junior year). But for whatever reason, God did not put our older boys' soul mates in their paths out there; He had other plans for them. (The jury is still out on son #5, however. Wink, wink.)
Once they got out into the working world, it became a lot more difficult for our boys to meet available and suitable young women. Their workplaces weren't exactly filled with them, and they weren't all that interested in meeting them in bars. (I do know of several successful marriages that are the fruits of such meetings, so I'm not here to judge!)
Our oldest son, who was stationed down South in the Army and not having any luck meeting the kind of girl he was looking for, decided to try CatholicMatch.com when he was 24. When we first heard about that, we were a little unsettled. On-line dating?! It seemed like a strange way to meet someone, and not all that safe either. But our son told us that before you even start thinking about contacting someone you meet on the site, you can check and see how they answered 7 important questions concerning their adherence to the beliefs of the Catholic Faith. Each member is asked whether or not he/she accepts the Church's teachings on these 7 matters of Church doctrine:
1. Eucharist
2. Contraception
3. Sanctity of life
4. Papal infallibility
5. Premarital sex
6. Immaculate Conception
7. Holy Orders
My son said that he was looking for a "7 out of 7"--but that many of the Catholics on the site have a problem with two of the items on the list: #2 and #5 (although perhaps you would have guessed that those were the problem areas for many young people these days without my telling you).
But lo and behold, in November of 2007 he "met" a sweet Midwesterner, a darling 7 out of 7, and they began talking on-line and then on the phone. In January of 2008, they made plans to meet in person for the first time in NYC, where she was working for the year. (They first saw each other when they met by the big clock in Grand Central Station--it's a great story, like something out of a movie!) In February, after a second visit with her, our son was already so in love that he hinted he might have to start saving for a ring. In July of 2008, they were engaged. That October, he left for a year-long deployment to Iraq, and our daughter-in-law planned the wedding. He got back in October of 2009 and they were married that December. They are now the proud parents of three adorable girls under the age of two-and-a-half (including identical twins). You can read more about them in this article that was published on the CatholicMatch.com website.
Son #4, encouraged by the luck his brother had had, joined CatholicMatch.com, too, and in October of 2011, he "met" a sweet girl (with a similar--slightly skewed!--sense of humor), another 7 out of 7 who was teaching English to schoolchildren in South Korea. They had an all-Skype relationship and "dated" each other exclusively for about 6 months, talking on-line for 3-4 hours at a pop. She returned to the States in May of 2012, when they finally met in person for the first time. Since then, they've only gotten more sure of their future together, and when our son had to go to Afghanistan for a 6-month deployment last April, they had to return to their epic Skype sessions to deal with the separation. But--huzzah!--last Friday (October 25), shortly after he returned to the States for good, he proposed, and they are planning a 2014 wedding.
Persuaded by the success his brothers were having that it wasn't such a crazy move after all, our #3 son joined CatholicMatch.com in April of 2012. When he called to tell me he had news by saying he'd gone on the "family website," for a moment I didn't get what he was talking about. Oh, right--he'd gone on CatholicMatch! He'd met someone! How did I not guess that? He was luckier than either of his brothers--because the wonderful girl with whom he'd connected lived only two hours away from him, so they were able to meet in person almost immediately. They hit it off and were dating exclusively from the get-go, and their mutual love of college football cemented their relationship. Before I could even ask, my son assured me, "Don't worry, Mom. She's a 7 out of 7." (By that time, I was an old hand at the whole CatholicMatch thing.) By Christmas of last year, he told us that he was ring shopping and planning to pop the question in grand style in the spring. By April of 2013, they were engaged...and they are getting married in just over a month! (Can't wait!) They, too, appeared in an article on the CatholicMatch.com website, if you'd like to check that out.
Once, when we were homeschooling our youngest son (something we hadn't done with the others), our #2 son was asked by a friend if his baby brother was a "little weird." That's the unfortunate stereotype about homeschooling with some people, I guess; it's probably also the stereotype with some people about on-line dating. Lest you think my sons or their gals were too socially awkward, unattractive, or strange to meet members of the opposite sex the traditional way, here are three pictures that show why I love CatholicMatch.com, which is the very thing that brought these beautiful Catholic couples together in the first place.
Don't you think these three happy, good-looking couples would make a great advertisement for CatholicMatch.com? (I agree.)
So if you have a twenty-something or thirty-something child who just can't seem to meet someone who shares his/her morals, values, and Catholic Faith, have them give CatholicMatch.com a try. It worked for the Pearl boys.
Submitted by Laura Pearl, a Catholic mom who is the author of Finding Grace and blogs at String of Pearls
Copyright 2013 Laura Pearl
About the Author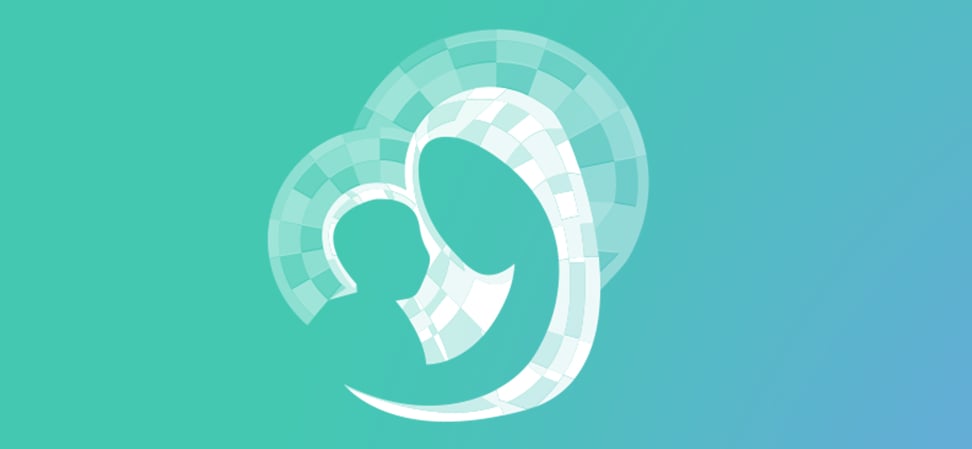 We welcome guest contributors who graciously volunteer their writing for our readers. Please support our guest writers by visiting their sites, purchasing their work, and leaving comments to thank them for sharing their gifts here on CatholicMom.com. To inquire about serving as a guest contributor, contact editor@CatholicMom.com.