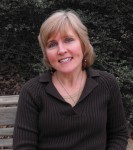 Vacation! As the days are getting warmer, and we are beginning to see the school year winding down, my mind is wondering toward thoughts of sandy beaches and mountain streams and more "Mary" time with my spouse and kids. Which brings us to this question: Can we make better use of our vacation? And to answer this, we need to ask our families, "What is the purpose of our vacation time?"
I don't propose any "right" answer to this question, but I'd like to encourage families to live life more deliberately in this particular area, whether it is just getting more yard work done, catching up with teens, spending time with your spouse, visiting with relatives, playing with the kids, or a combination. Let's do a little Martha planning and really reap some Mary benefits.
Smart Martha Travel Tips:
1) Post a packing list.
This is something my kids have come to expect, even the older ones. This is a list like you'd get if you were going to camp. "What to Bring: 5 t-shirts, 4 pairs of shorts, 2 swimsuits, book to read, beach towel, bath towel, 8 undies, toiletries, etc. etc." I post it on the refrigerator or print out multiple lists for each kid to have their own. For the elementary school-aged children, I have them put their list's contents out on the bed and I double-check their lists with them before putting the stuff into their bags. Save this list on your computer from year to year and adapt it for every trip.
2) Bag it.
When traveling with younger kids (especially if they are going to spend time at Grandma's), I have found that putting complete outfits with underwear and socks in gallon size ziplock bags keeps the clothes coordinated and organized. This is perfect for the 4-5 year olds who can dress themselves--They just grab a bag and get dressed.
3) Keep it Simple, Sweety.
For some reason, "car travel clutter" just drives me crazy. I have found that fewer items simply stored seems to do the trick just as well as lots of stuff. For kids in carseats, I use a bag of items/toys which we go through and trade off. Food and naps seems to be the best occupiers of these little ones, so I always plan according to that schedule. We never stop if a little one is napping. We get gas and use the restroom right before naptime. Along these same lines, when the rest of us stop to eat a meal, we let the little ones run around since they have been snacking the whole time in the car. This can be done with picnics at rest stops and playlands at McDonalds.
For kids not in carseats, lap desks or big picture books are a great surface for coloring books, writing, etc, but I insist that when they are done with any activity they promptly store it in their travel bag, (which you'll recognize from my seminar as their library bags). And yes, we have finally found a use for those awful personal electronic devices! Gameboys were made for 10 hour car trips! Of course, we take turns with those and still spend much family travel time listening to music and books on tape. Also, watching DVD's helps pass the time. On one of our super long trips, we not only watched 10 episodes of Gilligan's Island, but we also watched some of our home movies from years past and had many laughs. You have a captive audience. Think of the possibilities! I am thinking about showing our wedding video on our next trip!
4) Last, but not least, Pray.
We always say the Guardian Angel Prayer before we start out on a trip. Sometimes a rosary.
Smart Martha on Vacation - Part 2 Coming Soon!
Copyright 2010 Tami Kiser
About the Author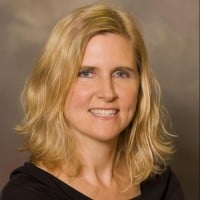 Tami Kiser is a wife, mother, teacher, author, and speaker. She runs a video production studio featuring Catholic speakers. These can be purchased or viewed on Formed. She also is the co-owner and host of a new Catholic Retreat and Cultural Center in the Carolina Mountains called Heart Ridge. She has taught everything from NFP, Zumba, cleaning toilets, Catholic crafting, the hula, bullet journaling, tap dancing, and liturgical living to Saxon Math 54 for the 10th time.