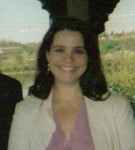 Restoring family life is a key to a happy home! Moms, Dads, and kids are coming and going, rushing and running, splitting apart in order to meet the demands of personal schedules...so much, and so often that home life becomes almost obsolete. Here are a few ideas to help you put your best foot forward in bringing everyone closer together and creating a happy, full, rich life for all, so that you can get the most out of your precious family time:
1) STAY HOME FOR A CHANGE!
A family that is never home is a family in name...but not in lifestyle...it's an erroneous idea that everyone needs to be constantly and involved outside the home in order to be fulfilled as a person. God has blessed you with a family...stay home...be together...get to know one another...enjoy each other...find contentment in each others company, and trust that all that you need to feel fulfilled is there within your family! Spending time at home together is the first step in restoring family life.
2) CREATE COMFORT!
A side effect of being on the go all the time, is that things begin to fall apart around the house. If no one is there to keep up on things, and "tend the hearth" so-to-speak, the atmosphere will quickly begin to feel cluttered, un-kept, and stressful. By taking time to create the "feel" in your home that makes you want to be there, you can begin restoring family life. Place candles or soft lights here and there, and use them...don't just save them for when guests visit! Treat your own family to those warming scents and glows...you'll see people start to linger and chat because the atmosphere is inviting!
3) CELEBRATE YOUR FAMILY IN DECOR!
My mother always said that our decorating style growing up was "lived in". Upon entering our home, it was obvious that you had entered the home of a family. Place treasures, art, and photos where you will see them...don't pack it away...celebrate it! It's nice to have an "up-to-date" stylish look...but we can take that too far sometimes to the point that we are not comfortable relaxing for fear of "messing up the house". Hang the kids' artwork! Place photos nearby to relive your cherished memories in a glance...and don't hide those precious Dollar Store knick-knacks that you get from the children for Christmas each year...give them a place of honor...celebrate your family! When you go from room to room, and look around your home...let there be things to see that express YOU as a family...things that show the joy...things that welcome and inspire togetherness! Embracing your blessings is important in restoring family life!
4) MAKE ACTIVITIES AVAILABLE!
Along with decorating, sometimes we can tend to hide things away in an effort to be neat and orderly. This can be an obstacle in restoring family life. Make sure you leave some things nearby to invite activity, inspire conversation, and welcome socializing in the family! It's difficult to keep toddlers occupied (or teens for that matter) if there's nothing around that interests them. We use one of the drawers in our dining room buffet as "an art drawer"...although it's in the center of the dining room, and is a lovely antique, it is filled with paper, coloring books, crayons, stencils, and other supplies! It's easily accessible and the kids know that they can go there any time for something to do! Wooden blocks, or baskets large enough to sit on a floor are other items that beckon the family to joyful activity. There are so many pretty baskets and boxes, that it's easy to incorporate it into the room without it being an "eye-sore". You will find that if you keep things visible, and accessible, you won't have to give your kids ideas for activity, for they will already be busy and content!
5) CELEBRATE EACH OTHERS COMPANY!
When everyone is used to running off and keeping personal schedules away from the rest of the family, it is easy to lose the connection with each other at home. We begin to rely on those outside of our family for entertainment, edification, and fulfillment. Restoring family life is possible if you RE-connect!
Enjoy being together as a family. Celebrate the unique charms and personalities of the family with which God has blessed you. Take time to spend time together at home as a family...bring back the old board games like Boggle and Scrabble, play cards, read aloud, listen to stories on audio (like old-tyme radio hours!), put on skits, tell jokes, make a craft, cook a meal together, or even gather for some personal, quiet reading time, do a puzzle...it doesn't matter so much what you do, but that you do it together...learn to be comfortable in one another's company again...get to know each other and you will find all the entertainment you need is right at home with your family! I suppose you could say that restoring family life will save you money as you'll not feel the need to spend in order to be entertained!
6) HAVE COMPANY!
Instead of having every family member running off to his or her own social events, invite a family (or several) over to your house for an evening of fun! During the holidays, we used to have cranberry/popcorn stringing parties, where each family would make a garland for their own tree...you could do this with almost any craft for a special occasion, or have each family create a family banner or Coat of Arms for fun! Sing songs, play charades, cook a feast, or have them bring pot-luck...if the kids run off to play for a while, and the adults gather to chat...that's fine...but don't let it become the whole visit.
The point is to socialize as a family, having the fellowship of peers, but being in this fellowship as a family...the memories created from these special times will last a life time and your own family will grow closer in friendship with each other.
7) EXPRESS YOUR FAITH!
Restoring family life can increase your faith life as well. Subsequently, celebrating your faith in the home will aid in restoring family life. Show expressions of your faith. (As Catholics, our family loves to see the images of Jesus and Our Lady, or a Crucifix and the Bible on our walls and dressers throughout our home. These things remind us of our center, and help us to remember to live in charity and love as a family. Whatever your faith might be, let it show in your home...celebrate the customs, traditions, rituals, and ceremonies of your faith with your children. You will find that children naturally embrace the festive atmosphere and ceremony of these occasions...they will remember and ask to repeat these traditions from year-to-year, and your family will be blessed by it.
"Family" is one of God's greatest gifts. Many of today's families are hurting. They are searching. They are struggling. They want to find a better way. They want to feel close to one another and grow closer to God as well. Making a few simple changes in the day-to-day plan can help families restore their unity, their bond, their peace and contentment…and their love.
Copyright 2010 Judy Dudich
About the Author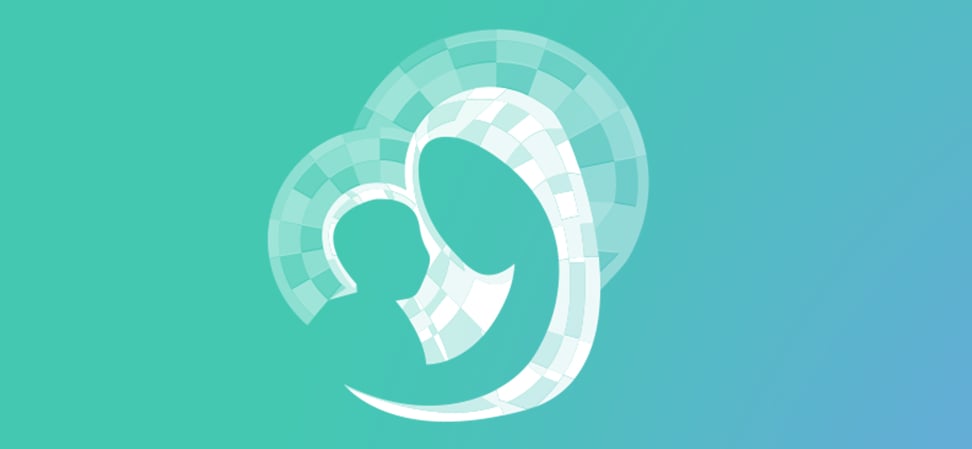 We welcome guest contributors who graciously volunteer their writing for our readers. Please support our guest writers by visiting their sites, purchasing their work, and leaving comments to thank them for sharing their gifts here on CatholicMom.com. To inquire about serving as a guest contributor, contact editor@CatholicMom.com.