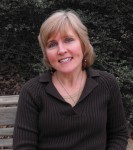 While traveling, stop by to visit a friend. When the Kiser family travels, we try to visit a religious site or shrine. There are a surprising number of these throughout our great nation. If we stop near the beginning of the trip, it sets the tone and mission for the time we will be spending together. If it is towards the end, it can be a means of thanksgiving and prayer for our family as we return to regular life. It doesn't have to be overly spiritual or religious, but simply a way to stop by and make a visit to Jesus and ask him to accompany your family.
Here are some of our favorites:
The Shrine of Mother Cabrini, Golden, Co.
We thoroughly enjoyed learning about this saint's work in America as we visited her shrine. We also enjoyed the ascent up many, many stairs to see the heart of stones this saint placed here and a fabulous view.
http://www.MotherCabriniShrine.org
Shrine of Our Lady of LaLeche, St. Augustine, Florida
This was America's first Mission and the place of the first parish Mass ever said on American soil. We all enjoyed walking around the grounds and seeing these historic sites.
http://www.missionandshrine.org
National Shrine of Our Lady of Snows, Belleville, IL, (very close to St. Louis)
This retreat like facility had nice accomodations, as well as beautiful grounds.
National Shrine of St. Maximilian Kolbe, Marytown, Illinois
This is a delightful retreat facility with a small museum dedicated to Kolbe and the Holocaust. A great place to learn about this amazing saint! Not far from Chicago.
The Basilica of the National Shrine of the Immaculate Conception, Washington, D.C.
No trip is complete to our nation's capital without a stop here.
The Portiuncula Adoration Chapel at Franciscan University, Steubenville, OH.
If you are in the tri-state area of OH, PA, and WV it would be easy to visit this university and stop at a replica of the chapel St. Francis was asked to build. They also have nice outdoor Stations and a great book store.
http://www.franciscan.edu/StudentLife/Default.aspx?id=793&menu_id=109
St. Anthony's Chapel, Pittsburgh, PA
This dark, little chapel on the hill of the city is incredible. It has the largest collection of relics outside the Vatican, including some pretty serious ones, like a piece of the true cross and a thorn. It also has life-size statues of the stations of the cross inside. Try to get a tour.
http://www.ichrusa.com/saintsalive/anthony.htm
Dig in and do a little research before your next vacation or your "staycation." Most of these sites I found in my AAA travel books and other travel books from the library. CatholicShrines.net is also a great place to start.
Copyright 2010 Tami Kiser
About the Author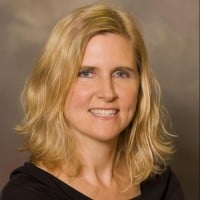 Tami Kiser is a wife, mother, teacher, author, and speaker. She runs a video production studio featuring Catholic speakers. These can be purchased or viewed on Formed. She also is the co-owner and host of a new Catholic Retreat and Cultural Center in the Carolina Mountains called Heart Ridge. She has taught everything from NFP, Zumba, cleaning toilets, Catholic crafting, the hula, bullet journaling, tap dancing, and liturgical living to Saxon Math 54 for the 10th time.