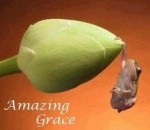 Classroom newsletters are an excellent way to keep in touch with parents and help them be a part of their child's education. Parent's love to know what is going on in their child's classroom and frequent and regular class newsletters enable parents to sense the feeling and momentum of the class and gain insight into what their child is learning.
A weekly or monthly newsletter is a great way of keeping parents informed and it strengthens parent/teacher communication. Put together a newsletter for your students to take home to their parents. Include in it what you have covered in class in the previous few weeks, what's coming up, and your contact information. You can also post student's birthdays, important reminders, list of things that are needed for class projects, perfect attendance, volunteer information, missing assignments, Student of the Week/Month, homework assignments, individual student behavior, samples of student's work, classroom pictures, etc., whatever you feel that needs to be in your newsletter. Try to get the students involved in making the newsletter by having them write articles, draw pictures, etc. and be a reporter for the classroom. You could also ask the students to tell you one fun thing they did in CCD each time you prepare to write new newsletters. It's a great way to incorporate kids' opinions while at the same time sharing with parents the many fabulous things you do in the classroom that their child may not be telling about at home. You can even include a place at the bottom of the newsletter for the parents to sign saying they read the newsletter - they tear that off and return it to the teacher.
During CCD Open House ask the parents if they are interested in having the Classroom Newsletter emailed to them. Have a Class Contact List at the door for the parents to sign their name and their contact information (email address). Most parents prefer the Classroom Newsletter emailed to them. The most common comment from parents is usually "Most of the time, Johnny doesn't even get home with the newsletters!"
Make your own newsletter template or use the ones below:
kellyskindergarten.com- Each newsletter document is designed as a template so that you can easily modify it for your classroom. Simply type your information in the boxes. You can change the "headlines" by highlighting them and then typing your own headlines. Two newsletter documents are provided for each month. You can choose to use one or both depending on how long you want your newsletters to be. The graphics used for each month coordinate so that you can use both formats together.
educationworld.com- 2 regular newsletter templates as well as a back to school, and monthly templates with themes.
readingrockets.org- Weekly Class News with highlights, more news, tip of the week, and tips that you can copy and paste into the edible "Tip of the Week".
office.microsoft.com- Colorful classroom newsletter template
mandygregory.com- Scroll down to Class Newsletter for templates and ideas.
k6edu.com- Monthly newsletter with: Teacher, Student's Name (to make each newsletter personal), This Month's News, Looking Ahead, Reminders, Something Special, and Behavior Box (Respect, Effort, Attitude, Preparation. A rating scale is provided as well.)
preschoolprintables.com- Using the menu on the left you can chose between monthly, weekly and blank classroom news. We have classroom news for several holidays and seasons.
coloringcolorado.org- Create your own classroom newsletter by having the students do it. Suggestions and links provided.
office.microsoft.com- Newsletter templates (professional and colorful)


Copyright 2010 Laura Grace
About the Author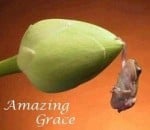 Laura Grace was a special education teacher years ago and has taught CCD for 16 years. She has been a contributor at catholicmom.com since 2006, is part of the Gospel Reflections Team, and creates lesson plans for religious education and homeschooling. In 2008 Laura started her own blog, The Catholic Toolbox where she posts activities, crafts, games, worksheets, puzzles, lesson plans, classroom tips, etc. for all ages.