I am so happy to feature the following interview with Kristy, a wonderful woman who bravely stepped out to found the S.H.E. Ministry, a Catholic support group for women enduring primary or secondary infertility. S.H.E. meets on the 4th Saturday of almost every month. Visit the S.H.E. blog for news and information about this wonderful ministry.
Q: Kristy, please briefly tell us a bit about yourself and your family life with your husband.
Hi Lisa! I am a coffee-addicted transplanted California Catholic now living in Lexington, Kentucky. I teach 4th grade at a classical curriculum school. When spare time comes my way, I enjoy Irish Dancing, blogging, cooking, and listening to my ipod.
I'm a graduate of Franciscan University of Steubenville. 4 years after meeting my husband Mark, on St. Raphael.net (now Catholic Match.com), we married and now live in Kentucky. I grew up in California, so our marriage is sort of the meshing of 2 different cultures. Ha ha ha. I proudly drive around Lexington with an InNOut Burger sticker on my car.
Currently I teach 4th grade and children's Latin at a classical curriculum school.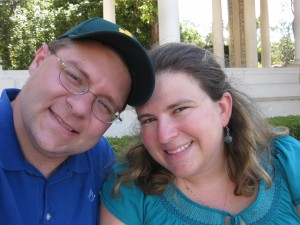 Q: What prompted you to begin your infertility ministry? How has the ministry blossomed since its inception?
One day a woman called Johnette Benkovic's radio program lamenting the lack of infertility resources. I had just started to ask for advice from a couple of friends who had gone through it and felt compelled to call. I left my phone number with the show so the caller could get in touch with me. Two weeks later I was floored to get a call from Johnette Benkovich's daugher, inviting me to fly to EWTN studios in Alabama to appear on a show about infertility. Appearing on the show was a wonderful experience; Johnette is a friendly interviewer. I also met a doctor who gave me some advice of Catholic-friendly treatments to pursue. The time spent at EWTN really kickstarted some ideas that had been floating around in my head.
I should mention that God had sent me wonderful friends who had gone through infertility and "lived to tell." First of all, it took my parents 4 years to conceive me, so they always had a very good understanding. I also sought advice from a friend who had adopted 4 children. She would always assure me that my tears at a baptism, frustrations with the rest of the world getting pregnant except me, etc. were normal. Many good-intentioned people will often tell women like me to "Just relax" or "get over yourself!"
Such understanding is critical, because most people do not understand the pain of infertility unless they or a close friend have gone through it. I'm sure that people who have endured things like cancer, the death of a child, etc. would say the same thing. It's not a matter of "misery loved company;" rather, the best comfort comes from those who have "been there, done that."
So as I began to pray and think about things, I thought about women out there who didn't have such understanding friends. After meeting with my diocese's Family Life Office director, the group started last January. He's been supportive of us the entire way and advertises our group meetings in the diocesan bulletins.
SHE stands for Sarah, Hannah, and Elizabeth; 3 women in the Bible who all endured infertility. http://shesupportgroup.blogspot.com/
Q: Infertility is such an intensely emotional and private struggle. How did you find the courage to speak openly about your own journey and to encourage other couples?
I should mention that infertility often puts couples in a bind. When well-meaning people asked questions like, "So, when are you going to have kids?" or, "So, you're NOT going to have kids?" the infertile couple is faced with a dilemma: talk about a very private struggle or not say anything and look like they don't want kids. Some Catholics may even assume that the couple is using contraception.
My husband and I went through this from both the secular and Catholic side. Secular minded people would ask us stupid questions like, "Why do you want kids anyway? Don't you know they grow up to be teenagers?" or "You've got plenty of time; why stress about it." Some of our well-meaning Catholic acquaintances have asked, "So, when is it your turn to have kids" (asked by a mom of 5 out of the blue) or "When are you going to have kids?"
I didn't want to look like that we didn't want kids. So, I just started talking about infertility more. Usually the well-meaning people became embarrassed and promised to pray for us. But I think something else started to happen: people became aware. Statistics say that one in every six couples suffers through infertility. Why is it not discussed? Why are there few ministries to help couples in this struggle?
Now when I'm asked about kids, I get to say, "We're currently adopting from South Korea. Please pray for us!"
Q: How has the Church and your faith life supported you in this journey?
As a Catholic, what makes infertility even more unique is following the Church's teachings on fertility technology. Methods such as IVF violate the inherent nature of the marital act: Unitive and Procreative. Unfortunately, the number of Catholics who choose to follow this teaching is VERY small. To boot, OB/GYNs think this thinking is crazy. I've been told so.
While the Church's wisdom in these teachings is understandable, it can also become very isolating. That's why I felt compelled to start a CATHOLIC support group. One of our group members attended a national infertility group's meeting. Because she had chosen not to pursue IVF, the group saw her as "not exercising her options." The SHE group offers support to women who come, whether they are choosing adoption, pursuing ethical treatments, etc. The group doesn't just offer support; it offers information.
Personally, the Eucharist (especially adoration) and Confession have really helped me in this journey. I want something good: a child. It is very hard to see everyone else getting this gift while my hands are empty. I very easily fall into jealousy, envy, self-pity, etc. The Sacraments help me keep these things in check, particularly confession. My parish's pastor once told me that he understood my pain. Although he is happy in his priestly vocation, he has always wanted children of his own. And it's so wonderful to go to the local adoration chapel and just sit there and cry.
Also, the women of the Bible offer a lot of hope. Infertility is not a new struggle. Also, we have lots of friends and family praying for us: little children, a couple of orders of sisters, various priests, etc. While their prayers have not yet been answered in our life, I often say that their prayers keep me sane. Somehow, God gives me the extra grace to get through another doctor's appointment.
Q: What are some of the biggest struggles and challenges you have had to overcome, both in your own personal situation and in this ministry?
For me personally, I keep asking, "Why?" We want children. We want more than 2. I smiled when answering the "Will you accept children" question on my wedding day. Why is this happening? What did I do to deserve this? (the answer is nothing, but sometimes emotions take over). Why do so many women who don't want kids end up getting pregnant? Why did God let that big family have baby #8? Logically, it doesn't make sense. Faith-wise, this is a mystery that I will HOPEFULLY understand someday.
Another struggle is the doctor's office. First of all, we are accustomed to going to the doctor's office and getting health problems fixed or resolved. Not so with infertility. I've had ultrasounds, too many blood tests to count, various exams, been put on medication. Even now my husband has to give me 4 HCG shots a month. It's tough to go to the doctor visit after visit with no progress made.
Then comes the problem of the lack of respect for our morals. When the OB/GYN wanted to test my husband, I explained the only moral way we could do it (perforated condom). The doc looked at us incredulously and said, "I see Catholics in my practice all the time, and you two are the first people to have a problem with this test." He also has voiced his displeasure that we have chosen not to seek IUI (the USCCB bishops have not ruled on this method, but my husband and I feel uncomfortable about it) and IVF. From comparing notes with other Infertility women, this reception is common.
So add all of this to the longing for a child, walking through baby clothes aisles knowing you can't buy them, watching other families with their children, answering probing questions...it all becomes one bittersweet symphony.
As far as SHE goes, I was blessed to start it at a parish that already had Elizabeth Ministry in place. Some of the Elizabeth Ministers have attended our meeting to learn more about infertility and have brought food, etc. The only challenge with our group is that it is very small, like around 5 people. I know there are more women out there. We advertise in all the bulletins of our diocese.
The group has given women a chance to air our feelings securely. All we have to say is, "3 of my friends announced their pregnancies this week!" and our heads will nod in sympathy. You won't here insensitive remarks like, "Get over yourself." The mutual understanding has been incredibly helpful. Some of us are pursuing medical means of getting pregnant; others are pursuing adoption. The meetings become a place of support and prayer, but also and information exchange. The speakers bring encouragement and hope-- two things that are in short supply during the infertility journey.
I particularly find consolation from the other women. One of them became my "blood test buddy." We had to get 8 blood tests in 2 weeks. We went together and she even held my hand when the phelbotomist kept sticking me unsuccessfully. When she underwent a laparoscopy, the other SHE members met for Mass a couple days before the surgery and stayed afterwards as she received Anointing of the Sick. http://percolatingpetals.blogspot.com/2009/08/power-of-prayer.html
We're here for each other on the journey, and I know we will rejoice with one another as we become mothers, Godwilling.
This past September we had the awesome privilege of praying with the relics of St. Gianna individually. The experienced touched us all very deeply; I blogged about it here: http://percolatingpetals.blogspot.com/2009/09/praying-with-st-gianna.html
By the way, our chaplain, Fr. Steve Roberts, is a former OB/GYN who became a priest. If you're ever looking for a great interview, he's a lot of fun. Also, he has been studying bioethics in Rome.
Q: What words of encouragement and wisdom can you offer to other couples facing the pain of infertility?
I have some practical suggestions. FIND SOMEONE WHO UNDERSTANDS. This is especially important for the woman, whose body is made for children. If there is no support group in the area, talk to your parish priest or family life office. Even meeting one person who can listen to your frustrations and understand makes all the difference. This journey is very difficult; do not think you can do it on your own.
Along those lines, there are a great deal of Catholic women going through infertility who write blogs. For me, these blogs have been a tremendous source of support and information. Just to know that other women out there are going through the same thing really helps. It also creates quite the network of prayer!! Some of the most popular blogs are: All You Who Hope and Sew Infertile.
Also, be sure that God is at the center of your marriage. Seek the help of the sacraments to keep you and your husband sustained. Infertility is a cause of difficulty in marriages, so it's important to fortify yourself with the supernatural grace.
Husbands should especially try to listen to their wives' frustrations; women tend to suffer the brunt of infertility. My husband has helped me in a huge way during this journey; he always listens and holds my hand when I cry in frustration at a baptism. Even though it may be the 5th time I've complained about a medical procedure or someone's pregnancy announcement, he always listens and comforts.
For women, I really recommend taking stock of your situation. Do baby showers cause you pain? Don't go. Are there so many families at your Mass that you can't concentrate on the readings? Find another time. I can't attend baby showers anymore. Nowadays, I buy a baby gift and take the mother out to lunch. The past few friends I've done this for are quite understanding of my situation. As my friend who adopted told me, "You have to go into survival mode. Don't place yourself in situations that will cause you more pain."
Q: I know that you are now involved in the adoption process - how has that been for you and what have you learned along the way?
We have always been open to adoption. For me personally the process offers more hope than the doctor appointments. At the end of the adoption process, you really do end up with a child! Financially, this will be a difficult road, but it's worth it. We want to be parents, no matter how God decides to make that happen.
Currently we are in the process of adopting from South Korea. We have learned a lot about the Korean Martyrs of the 19th century that helped solidify Korea's Catholic heritage. In addition, South Korea has a BMI (Body Mass Index) requirement. My husband and I are currently dieting to reach this BMI. I guess it's one of those early parenting sacrifices.
Once we complete our homestudy, we will have the referral for our child in about 10 months.
I think the process has really helped us to love from a far. Even though I won't endure the same physical complications from pregnancy, the paperwork and financial sacrifice will not be easy. Still, we find it so worthwhile. :)
A good friend of mine told me that after she adopted, she began to see the love of God the Father. He adopted us all through His Son, Jesus. He loves us because we are his. She felt the same for her adopted children.
Our friends who have children of their own have learned more about the adoption process and infertility thanks to our struggle. Maybe these friends will be able to help other friends in the future...you never know!
Q: Are there any additional thoughts or comments you'd like to share with our readers?
If you're going through a unique suffering, consider reaching out to find and help others like you. Maybe you'll end up starting a support group or blog to help others, teaching religious ed at your parish, etc. DOING something to get out of yourself and the ever-easy temptation of self-pity will help you in the long run. Not only did starting the SHE group help me tremendously, it helped others. I've finally gained some loving girl friends as well! A priest also recommended finding a goal-oriented hobby to help channel the infertility frustrations.
Most importantly, NEVER tell a woman going through infertility, "Just relax and it will happen" or, "Just have fun trying." You have no idea of the stress and pain she is enduring already! Stress is not always the cause of infertility.
Instead, tell her, "I'm sure that is a heavy cross. I will pray for you!"
Copyright 2010 Lisa Hendey
About the Author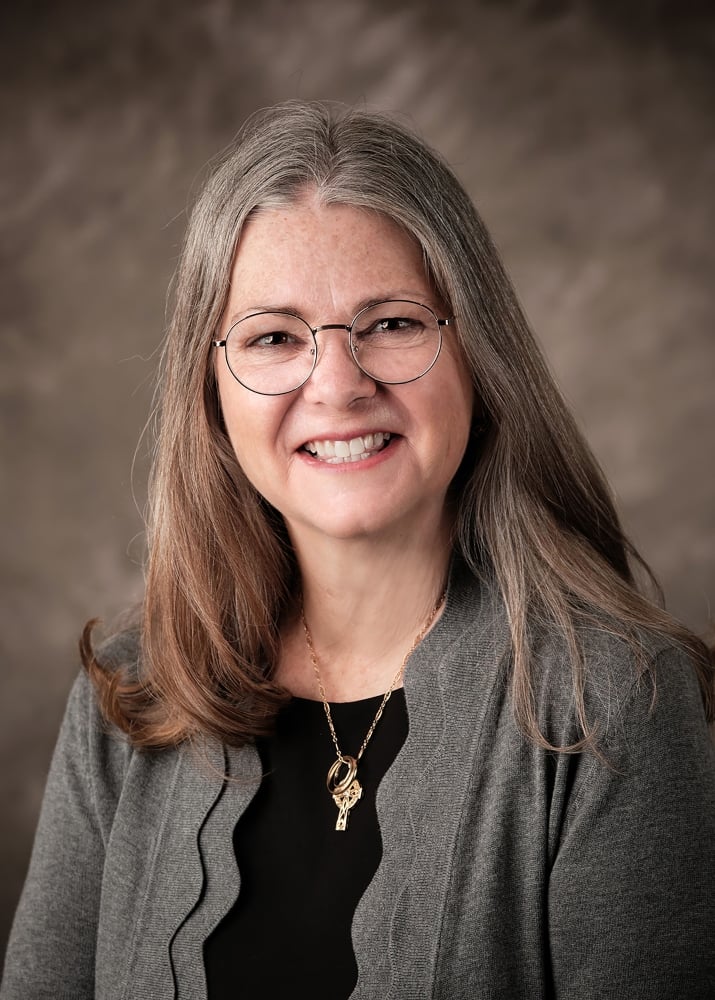 Lisa M. Hendey is the founder of CatholicMom.com, a bestselling author and an international speaker. A frequent radio and television guest, Hendey travels internationally giving workshops on faith, family, and communications. Visit Lisa at LisaHendey.com or on social media @LisaHendey for information on her speaking schedule or to invite her to visit your group, parish, school or organization. Visit Lisa's author page on Amazon.com.