I'm happy to pass along the following information from the website www.Christian.com - this is obviously not a specifically "Catholic" website, but they do provide some helpful resources so I'm happy to help spread the word about their services. As always, when we share links please know that we have not reviewed all areas of every website - we are simply providing information about a site that has reached out to us. If you have a site you would like to share with us, feel free to leave a comment below or contact me by email. A special thank you to Jamie for sharing this information. Lisa

Dear Friends:
We are excited and eager to present Christian.com; a new Christian network providing all of us aligned with the Christian faith, the necessary tools to remain connected to our friends and church. Christian.com focuses on the importance of faith and devotion in all of our lives, finally offering us a way to maximize the power of technology and the power of our faith in one forum. Christian.com sponsors any church that aims to spread the word of Jesus and remain connected
with their members. Although Christian.com operates as an inter-denominational network, the site is broken down for each respective church-system, and the central beliefs of that particular faith. There now exists a new, open, and exciting way to spread the word of Christianity.
In the fast-paced twenty first century, as all things become quicker and more accessible, remaining steadfast in our faith becomes more difficult. What better reminder to always live in deference to God and Jesus Christ than a group of like-minded individuals, accessible at our neediest moments. The Bible reminds us: "Two are better than one, because they have a good return for their work: if one falls down, his friend can help him up. But pity the man who
falls and has no one to help him up!" Eccl 4:9-12. The goal of Christian.com aims to provide all Christians and churches with an international forum--free of any cost--where we can connect, learn, and discover. A few of the services provided by Christian.com, aiding in the
perpetual discovery of our faith:
* The ability to watch live mass, streaming from your own church (Coming Up!)
* Live news and updates: each church can post gospels, teachings, and verses, whereupon all members will receive instant notification
* Prayer requests sent directly to your church, with the ability to ask church leaders questions and advice, anonymous or otherwise
* Bible, prayer, and saint information available at all times
* Denominational calendars specifying events and holidays
Individuals griped with questions of faith or devotion can speak directly with fellow believers and church leaders, while others can find new friends across the globe. Not only a collection of faith-minded individuals, we at Christian.com sponsor parishes, allowing them to create a
page on our website and invite all their members to join in fruitful conversation, biblical discourse, and to find new acquaintances.
Christianity focuses on the importance of community, and Christian.com will soon represent the largest collection of believers under the one benevolent, Almighty God. We at Christian.com cater to every church and individual interested in joining our community and let the Gospel of John remind us all of God's wish; "My command is this: love each other as I have loved you.
Greater love has no one than this, that he lay down for his friends 15:12-14." Let us at Christian.com introduce you to an entire new network of friends!
About the Author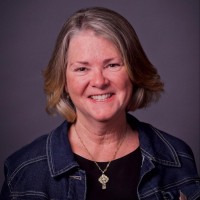 Lisa M. Hendey is the founder of CatholicMom.com, a bestselling author and an international speaker. A frequent radio and television guest, Hendey travels internationally giving workshops on faith, family, and communications. Visit Lisa at LisaHendey.com or on social media @LisaHendey for information on her speaking schedule or to invite her to visit your group, parish, school or organization. Visit Lisa's author page on Amazon.com.