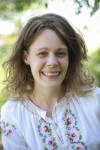 A while back I heard a reflection about Jesus' first 30 years as a model for all of us. Jesus lived out our monotony, our daily routine, our struggling to find the holy in the everyday.
We don't have a popular record of what happened in those first 30 years. We reflect and ponder and learn from three years of teaching and miracles.
But there's a model for us in those first 30 years too. Just as we can hear Jesus' words in the Gospel writings, we can also see His example in the silence of His first thirty years.
He worked as a carpenter, toiling away every day, just like we do. He had to do daily chores, put up with the tedium of day-to-day life, and conquer the hurdle of the same old, same old. I'm sure he experienced the ruts that are a part of the human condition.
Did he get sick of the humdrum? Did He long for adventure? Did He wonder what the purpose was?
Having recently crossed the threshold into my 30s, I find myself looking at Jesus in a new light. I'm guessing most of the other men His age in Nazareth were married by that age, with kids underfoot and a whole series of challenges. In fact, that's the season I'm in right now: the trenches of mothering young children.
Sometimes, it doesn't seem like I have a whole lot in common with a single guy from the first century who lived with His mom until he was 30.
It's all too easy to feel that way about some of the other people in my life too. How about that friend from college who never calls anymore? Or that lady at church with the teenagers? Or a person who just doesn't seem to like me?
What do we have in common? Is it worth reaching out, putting my neck on the line, risking rejection (or worse)?
Well, that single guy sure has a lot to teach me. He spent thirty years almost invisible to the world around Him. He was important to only a handful of people, but I have a feeling He took that task very seriously.
I'm guessing, of course. I'm basing my conclusion on what I know of Him from three measly years.
I think I could do with using his 30 years of silence as a model for myself, for when I'm tempted to think of myself as deserving more than the rich blessings that are already all around me.
Those 30 years, the "hidden years," represent the times when I do the daily tasks and weekly chores that go unnoticed, but that are indispensable to my family's well-being. Jesus' example and acceptance of how His life played out, from the 30 years of obscurity in Nazareth, to the three years of ministry around Jerusalem, to the Crucifixion and Resurrection, can inspire me to accept that God knows what I'm doing and will guide me, if I let Him, to exactly where He wants me to be.
What can I learn from the example of a single guy still living at home? Plenty, as it turns out. And I thank Him for it.


Copyright 2010 Sarah Reinhard
About the Author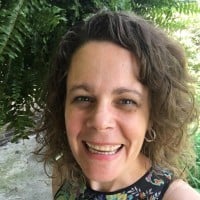 When she's not chasing kids, chugging coffee, or juggling work, Sarah Reinhard's usually trying to stay up read just one…more…chapter. She writes and works in the midst of rural farm life with little ones underfoot. She is part of the team for the award-winning Catholic Mom's Prayer Companion, as well as the author of a number of books. You can join her for a weekday take on Catholic life by subscribing to Three Shots and follow her writing at Snoring Scholar.