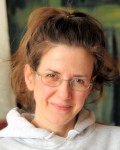 It's that time of year. There's a fire in the wood stove and cookies in the oven. And I have two treats for you today!
"Tutti a tavola a mangiare!" If you are fan of Lidia's Italy

, then you know Lidia Batianich's famous line means, "Everyone to the table to eat!"
In 2007, Lidia had the esteem honor of cooking for His Holiness Pope Benedict XVI during his travels to New York. And throughout the years, she has brought her special brand of Italian cooking—straight from her favorite regions of Italy...no American Italian recipes here—to audiences throughout the country by way of PBS and her cookbooks. One thing I always admired is how Lidia's recipes and cooking techniques are simple and wholesome. They reflect the goodness of the earth and the kindness of the people. Her recipes are made with heart, as if to say, "Here's what I know and I show it to you to nourish you."
Today, I'd like to tell you about a very special storybook and cookbook Lidia has put together for our little ones, ages four through eight.
In Nonna Tell Me A Story (Running Press Kids, October 2010, hardcover with dust jacket), Lidia tells a story to her grandchildren--a story which blends the joy of her present-day family with the warmth of her family's traditions from years gone by, living and working in Italy's Istria. Her family didn't have much, so they relied on the land to provide their Christmas decorations, including what hung on their tree. Here are wreaths from dried figs and bay leaves, along with tangerines, apples and pears festooned with pretty ribbons and hung on strong branches. Here, too, is the warmth of a family reaping the joy of the Christmas season.
You can purchase Nonna Tell Me A Story and see photos of the book's illustrations at my blog, Kathleen's Catholic, at www.kathleenscatholic.blogspot.com. The book's price at Kathleen's Catholic Book Shop for Kids is discounted to $10.85. As a special treat, I'm also including two of Lidia's recipes from the book, printed with permission for her publisher. I hope you enjoy!!
Illustrated by Laura Logan, the book's art is contemporary, colorful, and joyful. My only complaint would be the small typeface, which is hard for us folks peering through bi-focals to navigate. Nevertheless, I think it's worth it.
However, I must admit something to you right here. I am a little bias toward Lidia for two reasons: first, I always loved hearing stories about family members of generations past, and I am a sucker for heart-warming stories that are steeped in family tradition; and second, my grandmother was a Brooklyn Italian. I have to admit that Lidia and the way she cooks—with just a fork and bowl—reminds me very much of the lady my children called Great-Grandma Rose. So when I read that through this book Lidia is trying to encourage all families to honor old traditions while developing new ones, I couldn't have agreed more heartily.
After all, my own mother is doing the same. Each year, Mom hosts a gingerbread house decorating party for the grandkids on the day after Thanksgiving. Each house is baked and constructed by my parents themselves—a good team they are, Mom the baker and Dad the engineer! When we display the bedecked houses here at home, the kitchen is filled with the aroma of gingerbread and sugar, a tell-tale sign that Advent is upon us! My boys look forward to the tradition every year, right along with the Advent wreath that takes center stage on the kitchen table and the gingerbread men we hang on the tree.
But let me get back to Nonna Tell Me A Story. At the end of the book, Lidia is sure to remember her roots as chef and cookbook author and provides us with fifteen delicious recipes for cookies and goodies. Among them you will find: Fruit Tea Compote; Cookie Crumbles; Fried Ribbon Cookies (which Great-Grandma Rose made, too); Pine Nut Cookies; Chocolate Star Cookies; Almond Stuffed Figs (oh, I can't wait to try!), and Simple Sugar Cookies to hang on the tree. I haven't tried the recipes yet, but I will surely place one or two on my list this year.
As my younger son, Max, perused Nonna Tell Me A Story, he replied, "Hey, Mom. This is just like our house!" Now that I took as a compliment.
Well, now, that is one goody for you, and I promised you another. I have become the aunt that bakes the Christmas cookies, so if you are like I am, you are probably brainstorming a new cookie or two for this holiday season ahead. So, here's one more for the Christmas cookie tray...
Over the summer, I accidentally developed a recipe which I then called Surprise Chewy Chocolate Chip Cookies. How did this happen? Of course, I ran out of a necessary ingredient so I made a substitute, which I reveal below. They are the most amazing chocolate cookies I have ever tasted—anywhere at any time at any price. Savory. Sweet without being cloying. And, of course, chewy. And they are easy, easy, easy! So, my friends, here is the recipe, straight from Kathleen's Little Catholic Kitchen, at www.kathleenscatholic.blogspot.com. (You might want to stop by for more yummy recipes.)
Surprise Chewy Chocolate Chip Cookies
What's the surprise? Olive oil! There's no butter in these delicious cookies. My husband called these, "The best chocolate chip cookies I've ever had." The olive oil makes them chewy, and (no surprise) reduces the fat content of these rich morsels. No, I wouldn't call these cookies "healthy". I believe there is no such thing. Cookies are cookies. But I still can't argue with the success of this recipe. Chewy and delicious.
Here I call for extra light olive oil, but you can use any olive oil you prefer. The heavier the oil, the more intense the cookie. I happen to like the combination of sugar, chocolate and the peppery extra virgin olive oil, but my family enjoys the lighter taste.
Just one more thing: I've made these cookies with 60 % cacao chocolate chips and with regular semi-sweet chips. The cookies made with regular semi-sweet chocolate chips were very cloying, and the olive oil couldn't be detected at all. The 60% chips made all the difference; they resulted in a cookie that was rich and smooth with a hint of the savory olive oil. I used Ghiradelli's, which my local supermarket carried.
Yields: 3 dozen
2 1/4 c. unsifted all purpose flour
1 tsp. baking soda
1/2 tsp. salt
1 c. extra light olive oil
3/4 sugar
3/4 brown sugar, packed
2 tsp. vanilla extract
2 extra-large eggs (see special note below)
2 c. 60% cacoa chocolate chips
Preheat over to 350 F. In medium mixing bowl, stir together flour, baking soda, and salt. Set aside.
With mixer, beat olive oil, sugar, and brown sugar on medium speed until creamy. Add vanilla and the eggs one at time, mixing at low speed to be sure each is incorporated. Gradually add dry mixture into creamed mixture. Stir in chocolate chips.
Drop by heaping teaspoon onto greased cookie sheets. Bake until set and dry looking, about 8-10 minutes. Let cookies cool on the tray for a few minutes, to set up. Then move cookies to cooling racks. If you move the cookies off the tray before they are cooled, they will fall apart on the cooling rack, so be sure you do not skip this step. Enjoy!


(A SPECIAL NOTE: In an effort of full disclosure, I'd like to tell you that I've adjusted this recipe that resulted in ultra-rich and chewy cookies. Here's what I did: I replaced the 2 eggs with one extra-large egg + 4 extra-large egg yolks. Yes, 4 yolks! I had them in the refrigerator, left over from another recipe. I didn't include this change in the recipe above, because I honestly thought that no one would want to make it. Don't get me wrong: I've made this recipe with just the 2 extra-large eggs, and the resulting cookies were delicious! But if you ever find yourself with extra egg yolks on hand, you just might want to give this a try. Keep in mind, however, that the cookies will be extra high in fat.)


Copyright 2010 Kathleen Blease
About the Author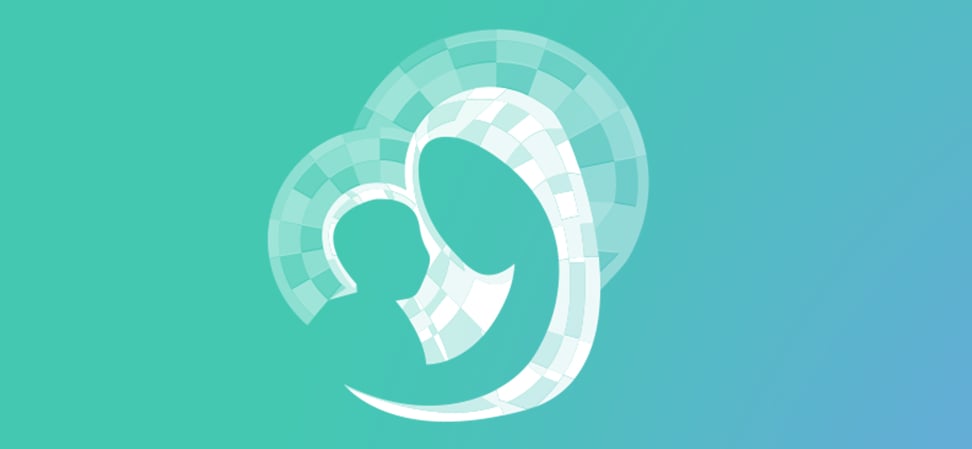 We welcome guest contributors who graciously volunteer their writing for our readers. Please support our guest writers by visiting their sites, purchasing their work, and leaving comments to thank them for sharing their gifts here on CatholicMom.com. To inquire about serving as a guest contributor, contact editor@CatholicMom.com.