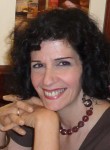 In the 1962 Faith and Freedom reader story, "The Twins Play a Game," Mother gives twins Kevin and Kathy a box filled with blank greeting cards and a few calling cards bearing Mother's name. Pretending to be mail carriers, the twins go up and down the street, dropping the cards into random mailboxes and having a grand time.
I was seven years old when I read this little piece of fiction, and at the time, it struck me as an adventure story of the first order. Although three years older than the twins, I had never been allowed to do anything nearly as cool as wander the neighborhood without supervision and deliver unsolicited mail. Then again, the residents of my Bronx neighborhood weren't like those of Kevin and Kathy's aptly-named town of Fairlands, where "all the women are strong, all the men are good looking, all the children are above average," and the whole blooming populace is Catholic. Where I grew up, "Il Pazzo" ("The Crazy One") across the street from our house owned a German shepherd who had a taste for card-toting kiddies. And the widow down our block hadn't washed in so long that if I touched her mailbox I might catch the cholera, God forbid. Or so Mamma told me.
But Kevin and Kathy have no such worries as they go about delivering, not only greeting cards, but also some much-needed cheer to a few of their neighbors.
There's Mrs. Lake, a "very cross" woman "who did not like Kevin and Kathy's family." The twins put one of Mother's calling cards into Mrs. Lake's mailbox, prompting Mrs. Lake to chummily drop in on what must have been a totally flummoxed Mother. The reader illustration shows Mother after she's regained composure, beaming at Mrs. Lake over a cup of tea. Says Mrs. Lake to Mother, "We shall be good friends."
Another card recipient is the thirtysomething spinster Miss Long, who is "always kind" to the children. The twins select the prettiest card for their friend Miss Long, whose birthday happens to be that very day. Coincidentally, the chosen card is a birthday card, and Miss Long is delighted to find it in her mailbox: "Someone did not forget my birthday!"
The twins make their rounds, then tire of the game. They leave the rest of the cards – all of them containing get-well wishes - at the home of Mr. Hill, an ailing old man who is asleep on the porch when the twins arrive. Later, Mr. Hill awakens to find a stack of get-well cards on the table beside him. "What good friends I have!" he says. "They all came to see me today, and I was sleeping."
So here are a couple of small children with a bunch of five-and-dime greeting cards, running a haphazard delivery service for an hour or so. They succeed in amusing themselves, and maybe keeping out of Mother's way for a while. But they're accomplishing much more than that: While playing their innocent game, Kevin and Kathy are unwittingly practicing the works of mercy: "comforting the afflicted," "visiting the sick," and, by showing kindness towards the judgmental Mrs. Lake, "forgiving offenses."
The little lesson I took away from this story is that the written word is powerful. When it's appropriate, composing a personal note is the most effective way to lighten a heavy heart. But most of the time, I try to make a difference simply by putting "extras" into envelopes to be mailed out. I routinely recycle prayer cards, apologetics leaflets, bookmarks, and upbeat stationery notes by enclosing them with my bill payments and other correspondence. So the guy at the phone company might receive a bookmark imprinted with the Beatitudes, or an uplifting quote. The lady in the bursar's office may be surprised to discover a St. Januarius holy card in the payment envelope. The person fulfilling my request for a free Hanover Beans apron might find, among the clipped UPC codes, an inspiring poem, a leaflet explaining the scapular, or a cheerful reminder to "count your blessings."
The words you deliver may become "blessings" in themselves!
"A word aptly spoken is like apples of gold in settings of silver." (Proverbs 25:11)
Copyright 2010 Celeste Behe
About the Author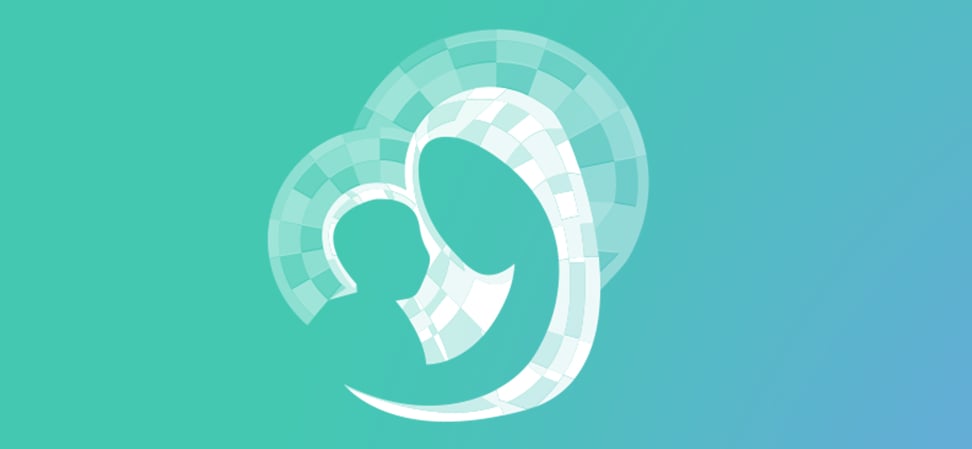 We welcome guest contributors who graciously volunteer their writing for our readers. Please support our guest writers by visiting their sites, purchasing their work, and leaving comments to thank them for sharing their gifts here on CatholicMom.com. To inquire about serving as a guest contributor, contact editor@CatholicMom.com.