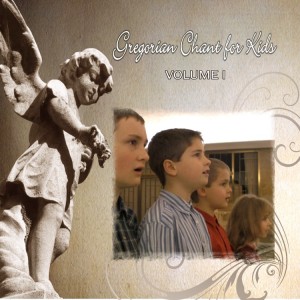 I'm so happy to share the following interview with talented recording artist Teresa Smith. In this conversation, Teresa highlights the Gregorian Chant for Kids project and shares with us about her amazingly musical family. Gregorian Chant for Kids would make a perfect Christmas gift for Catholic families. I invite you to learn more at www.ChantforKids.com and hope you enjoy my chat with Teresa!
Q: Please briefly introduce yourself and tell us a bit about your family.
My name is Teresa Smith. I'm a singer, vocal instructor and homeschooling mother of eight. I'm married to my wonderful husband David who is a music producer for many Catholic recording artists. Also, I happen to sing the theme song, "Blooming", for the Catholic Moments podcast.
Q: Please give us an overview of the "Gregorian Chant for Kids" project? How did it get started?
Gregorian Chant for Kids is a CD recording designed to introduce children (and families unfamiliar with Chant) to Gregorian Chant. It is unique in that it is performed exclusively by children rather than by adults. Along with the CD, we also offer download-able .pdf files of simplified notation and phonetic pronunciation of the Latin to make it easier to learn.
The idea came about when David was working with a Catholic recording artist at the studio, helping with production on her Gregorian Chant CD in 2008. David and I were both struck with the beauty and the sacred and reverent "other-worldliness" of the chants while working on that CD. After those recording sessions were completed, David and I were driving this artist back to the airport and we were having a conversation about our kids and how they love to sing. During the conversation, this artist briefly said something like "you ought to consider making a chant CD with your kids", or something to that effect. David and I thought it was an interesting idea but nothing really registered. However, after a few weeks, and like most decisions in our life, during our time in adoration, David and I noticed the idea kept coming back to us. Soon we began to feel urgency about following through with the idea. We knew the idea would fit in well with our homeschooling activities whether anyone else would be interested in the CD or not, helping to meet our music requirements in their education. We also noticed that there was nothing else being made available by any other home school curriculum that taught children how to sing chants. We noticed most recordings were sung by adults or poorly recorded too. We felt that children would learn best by hearing voices most like their own.

Q: Who are the kids involved in the CD and how did they learn to sing Gregorian Chant?
The children involved are our own children: Nate, Patrick, Brian and Regina. We have two older teens whose voices just don't sound like children's anymore! And we have two younger boys too young to sing. We taught them chant simply by taking time everyday to sit down, as you would in a music class, going over the pronunciation and practicing the melodies in sections. Once we had a whole chant completed, we'd take them to our recording studio (which is attached to our home) and record that chant. Then we'd start the process over for the next chant. Finally, David adds the organ parts and mixes everything. It took about 3 months to get everything recorded but the kids loved it. Plus, we just consider it a part of the home schooling curriculum and they kids love being able to sing the chants at the Latin Mass.
Q: What is your goal for the project?
First, we feel that God's calling for us in this project and future chant projects is to provide an accessible musical resource that families use to introduce their children to this beautiful musical treasury of the Church so that it does not become lost. We want families to know that is possible for their children to learn chant – and that children truly enjoy it!
Second, we love being able to provide a recording that is so unique with the children's voices. Listeners have said over and over that it is so beautiful and angelic to hear the chants being sung by children's voices. Very soothing and prayerful.
Q: What type of reaction have you received to the CD?
The reactions to the CD range from strong to ecstatic. As I mentioned above, many people tell us they don't use the CD to teach children; they just love it for listening pleasure. The comment we hear most often is that they imagine angels singing sounds like.
Q: What do the kids think about having their own CD?
They are genuinely excited and very proud of it because they weren't sure they could do it when we first began. Also, we can tell they feel a real sense of accomplishment when they see David packaging and shipping out a large order of the CD's to distributors like Catholic Heritage Curricula, who have made the CD a part of their curriculum. They often talk about all of the hard work they put into it.
Q: Do you have plans for future "Chant for Kids" CDs?
Yes, we are currently working on Volume 2. Plus, we will be making teaching DVD's for Volumes 1 and 2 that include little music lessons for each chant to provide even more help for families to teach their children Gregorian chant. We will keep producing volumes until we run out of chants or until all our children reach puberty and their voices change! Also, we are working on a CD/DVD for teaching children how to sing the older, pre-Vatican II, English language hymns of the Church.
Q: How can readers order the CD and find more information about Chant for Kids?
People can get more information on our website: www.ChantforKids.com
Q: Are there any closing thoughts you'd like to share with our readers?
I would just like to encourage families to introduce themselves to Gregorian chant. It is well worth the effort because they'll be learning a singularly Catholic, beautiful and reverent musical treasure of our Church. At the same time I would encourage anyone who simply would love to be soothed and their faith inspired to buy Gregorian Chant for Kids!
I hope you enjoy the following video of the Smith family singing Gregorian Chant for Kids and that you'll check out www.ChantforKids.com and consider sharing Gregorian Chant with the special children in your life!
About the Author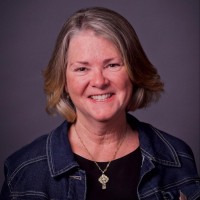 Lisa M. Hendey is the founder of CatholicMom.com, a bestselling author and an international speaker. A frequent radio and television guest, Hendey travels internationally giving workshops on faith, family, and communications. Visit Lisa at LisaHendey.com or on social media @LisaHendey for information on her speaking schedule or to invite her to visit your group, parish, school or organization. Visit Lisa's author page on Amazon.com.