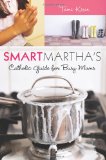 Editor's Note: Tami Kiser has graciously offered two copies of her amazing new book Smart Martha's Catholic Guide for Busy Moms as a gift for our readers! Tami's book gives moms practical solutions for managing their homes but more importantly for nurturing their souls and familial relationships. From prioritizing family dinners to organizing your home and schedule, Tami offers the tools we need to help ourselves and their families live happier, holier lives. To enter to win a copy of this wonderful book, simply leave a comment below and tell us something special you're doing this Advent in your home, or why you need Tami's book. Two winners will be randomly drawn on Sunday, December 19 at Midnight PT.
"There is need of only one thing." Luke 10:42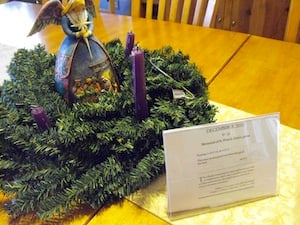 Do you really want Advent to be special for your family? Do you desire to do the "right" activities? Are you anxious about getting everything done? Yes. Yes. And yes. I sometimes stress myself out by trying to do all of "the best things" for my family—especially during the holidays. I want to decorate like Martha Stewart. I want to cook like Julia Child. I want to make crafts with my children worthy the pages of Family Fun magazine. And, I want to have prayer and worship time with my children like Kimberly Hahn.
When I began writing this monthly reminder before the beginning of Advent, I was at the peak of all this stress. While I was thinking of all the "Smart Martha" things to share with you to do when beginning Advent, I began to feel the pressure of actually doing those things myself. Nothing is worse than an advice columnist who just writes about how to live without really living that way. I promise to always tell you like it is, even if it isn't pretty.
If you remember the weekend right before Advent began, you will recall that it fell in the midst of another holiday weekend—Thanksgiving. And, oh yes, I had a houseful. I was doing my best to remain a cheerful, attentive Mary in the midst of all my Martha dishes.
It was at one particularly stressed filled evening that I "complained" to God about the stress I felt and how overwhelmed I was by everything I wanted to accomplish. I prayed, "Please, God, show me what I should be doing. I want to live this Advent with a joyful hope of seeing you. What do I need to do?" I began to think about Mary and Martha. I thought of Jesus' words to Martha. "There is need of only one thing."
What? I only had to do "one" thing? What about the Jesse Tree, the Advent Wreath, the Giving Tree at the parish, the dozens of cookies for the Christmas concert, filling the shoes on St. Nick's day, decorating the church, finishing my Christmas shopping, the Christmas cards . . . etc.etc.
"There is need of only one thing. . ."
What is that one thing? That one thing is to seek Christ.
Can I seek Christ doing a Jesse Tree, baking cookies, or wrapping Christmas presents? You bet. But only if I am truly seeking Christ in these activities. Being a busy, anxious mom going through the motions of advent activities is just that, a busy, anxious mom going through the motions of advent activities. And you better believe that your kids and spouse can spot this. Less can truly be more when done with Jesus.
My Smart Martha Advice to you for this Advent season is this: "There is need of only one thing." When you feel "anxious and stressed" about many things, remember this: Look for Christ.
I followed this advice, gave up my Advent plans and activities (including postponing this newsletter) and started simply with just an Advent Wreath. I love this visual reminder in the center of our home. It reminded me of my need for only one thing: "Am I looking for Christ during this Advent season, like the shepherds, like the Wise men, and like Mary?"
Of course, as the days went on, Thanksgiving passed, and guests left. I had a little more time to plan and to put out a few of those other reminders of our need to look for Christ. I put up the Jesse tree. I found some short, but meaningful meditations to do every evening night after dinner. I even began plans to celebrate some of the December saints, like St. Nicholas. But this time, so far, the activities have been so much more than just "activities," because I"ve been more aware that only one true thing is needed, Jesus, Himself. The activities have become a means to live out this Advent message of seeking Christ with my family. In the past, I usually got so caught up in carrying out the activities themselves that I forgot why I was doing them.
If you find yourself feeling stressed about getting all of your Advent and Christmas activities done—think "there is need of only one," and if necessary, stop all of the activities. Don't be a Martha who busied herself around her house instead of doing just that one thing that her sister, Mary, was doing. If you can't find Christ in the activities, then ask yourself, "Are these worth doing?"
We just lit the 2nd candle on the Advent wreath, and so far I have not been anxious or stressed out. Our meditations as a family have been meaningful. We've just put Abraham on the Jesse Tree and discussed a little more salvation history. Maybe someone can send this newsletter back to me in a few weeks as a reminder of my message for I'm bound to get caught up in the hustle and bustle of the holiday season again!
St. Mary and Martha, pray for us!
Link this to the rest of my Advent Newsletter at www.smartmartha.com/adventnewsletter.aspx
Don't forget to leave a comment below to be entered to win your copy of Smart Martha's Catholic Guide for Busy Moms
Update: Congratulations to our contest winners Kristen J and MajellaMom. Both have been notified by email and will receive their books soon. Be on the lookout for another contest later this week and more chances to win!
Copyright 2010 Tami Kiser
About the Author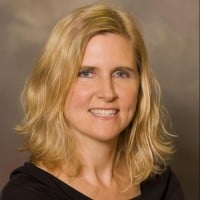 Tami Kiser is a wife, mother, teacher, author, and speaker. She runs a video production studio featuring Catholic speakers. These can be purchased or viewed on Formed. She also is the co-owner and host of a new Catholic Retreat and Cultural Center in the Carolina Mountains called Heart Ridge. She has taught everything from NFP, Zumba, cleaning toilets, Catholic crafting, the hula, bullet journaling, tap dancing, and liturgical living to Saxon Math 54 for the 10th time.