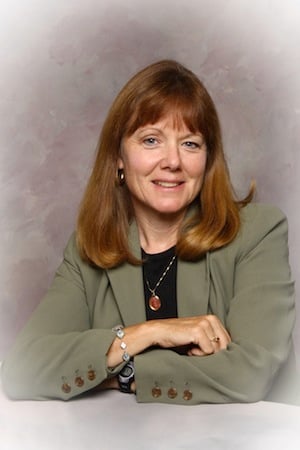 Editor's Note: Today we welcome new contributor Patti Maguire Armstrong to our Catholic Mom family! Patti is the mother of ten children including two Kenyan AIDS orphans. She is a speaker and the author of Catholic Truths for Our Children: A Parent's Guide (Scepter) Stories for the Homeschool Heart and also the children's book, Dear God, I Don't Get It! (Bezalel). She was the managing editor and co-author of Ascension Press's Amazing Grace book series. I hope you will take time to visit Patti's website at RaisingCatholicKids.com. Patti, we are thrilled to welcome you as a part of the CatholicMom.com family! LMH
My Christmas Letter
December 2010
As a family of twelve, we've learned to not to get too detailed in our Christmas letter. Either you'd be sick of us if we brag or pity us if we give a day-by-day account.
So, we will keep things general. It has been said that it takes a village but with our big brood, we've been accused of "being" a village. We can safely announce (although the year is not completely over) that our village census did not grow in 2010--although the girls are still lobbying for foster care--we shall see.
No one was hospitalized, jailed or needed anything removed, oh wait, there was that board with a nail in it that Mary stepped on last summer. We couldn't figure out if the nail went in straight to know if we should pull it. As luck would have it, she tripped en route to the car to go to the hospital, hit the cement and the board miraculously pulled out. Who says prayers don't work?
Nine of our ten kids made it to Oregon and MT for vacation this summer, driving there and back, and lived to tell about it. Headphones rule! Our two youngest boys are still homeschooling in between the usual activities such as, sports, piano lessons and other boy behavior that regularly begs the question: Would you do that in public?
The girls are both in high school, busy with activities and jobs, happy and full of excuses why they couldn't clean their rooms. This might sound like I'm being too critical, but Mary has found a way to use it to her advantage. In her speech to entertain this year, she will tell her audience: "Some parents worry about where their kids are going, will they be drinking or using drugs, and what time will they be home? At my house, my mom only wants to know one thing: Did you clean your room?!"
Mark is doing better than anyone ever expected when I married him. (Just kidding dear.) He still works at WSI and was re-elected as County Commissioner. Really, I'm so proud. It helps to stuff the ballot box with registered voters from your own adult children. I published my ninth book this year; writing provides late night therapy for me. People ask me how I do it all. I share with them that there's no need to do housework at our home anymore. After 4 years, the dirt doesn't get any worse.
In Jan. 2011, we will have three sons in college and one in medical school. I forget who is going where, but you get the idea. Aaron is working in upper management in MN--at least that's his story. And Luke is saving children in Guatemala and trying to publish his fourth book. He has surprised us all, none more than the faculty at St Mary's high school. We are still a cavity-free family, (kids only) and THAT is something to brag out!
For the life of me, I can't think of anything else you'd like to know. Just send me a message on facebook if you think I left anything out.
Merry Christmas and may you be blessed with a New Year full of love and joy!
Copyright 2010 Patti Maguire Armstrong
About the Author