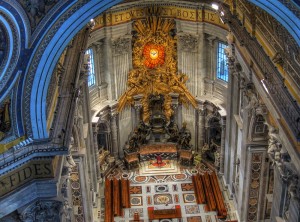 Gospel Meditation on Mt. 16:13-19: The Chair of St. Peter
I thank you Father for all the ways in which you have blessed me in this life. First and foremost I thank you for the gift of life and love. Please allow your generosity to me to be reflected in even the smallest way in my walk today.
I long and hope for one day to see you, to directly experience the light of your love in paradise with loved ones who have gone before me. May I always seek and protect your gift of faith that I may foster and grow in the experience of your Grace.
I long for you to preserve and perfect the gift of love in my life. Thank you for loving me. I return it to you in my imperfect attempt to love all whom I meet today.
"Who do the people say that I Son of Man is?"
As I ponder this question, I must ask how my life answers this question. Christ is my God, my savior. How can my life speak this in my thoughts and actions today?
Simon Peter said in reply,"You are the Christ the Son of the living God."Jesus said to him in reply,"Blessed are you, Simon son of Jonah. For flesh and blood has not revealed this to you, but my heavenly Father"…
Here I am reminded that any faith I may have received is gift. My response is gratitude and humility. The gift of faith is supernatural and where does that leave my efforts both as an apostle and a believer?
Firstly, Judgement of others has no place in my life as a Christian. For my gift of faith and ,in turn, any gifts I may have received are given to me by Christ. My role as a believer is to foster the virtue of gratitude and be sure that today my actions and words be born of knowledge that I am at the mercy of my Father in Heaven.
How can I communicate my love and gratitude to my children and spouse today? How about to those who annoy me or my enemies?
"And so I say to you, you are Peter, and upon this rock I will build my Church…".
For the slightest moment I insert my own name in the above passage. For as sure as Peter is the rock on which the Church was established so do I as a fleck of sand hold some responsibility as an apostle of Christ. Am I able to see myself in this moment in my life as a person who can show all whom I meet today a reflection of Christ's love for them? In gratitude and humility, how can I live charity today? Who needs my care and attention today? What is my responsibility in the mini domestic Church that is my family?
"I will give you the keys to the Kingdom of heaven. Whatever you loose on earth shall be loosed in Heaven."
It is only by the Grace of Christ Himself that I am saved. He gives this gift to me again and again through the sacraments. When I fall, it is through the gift of reconciliation that I can run to Him and be renewed. This becomes my ultimate source of hope and joy. Christ awaits me and as I put one foot in front of the other today, I must ask myself if it is to reconciliation that He leads me. Amen
Copyright 2011 Cathy Craig
About the Author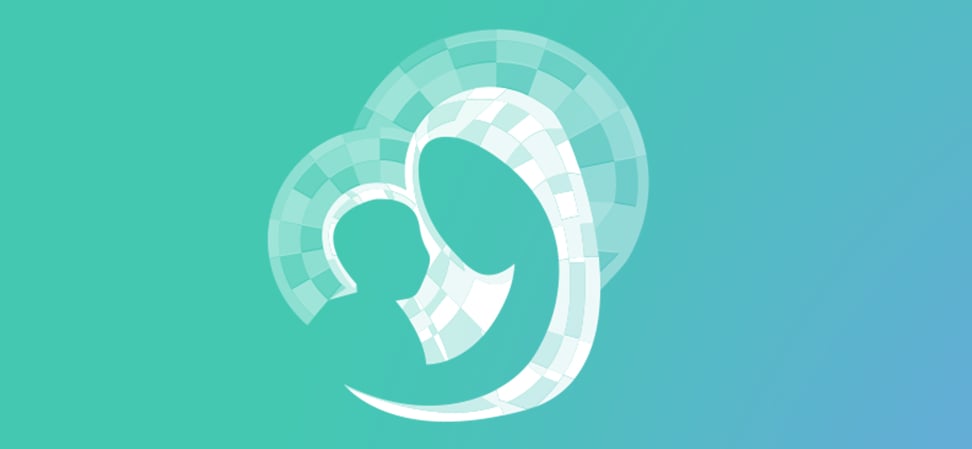 We welcome guest contributors who graciously volunteer their writing for our readers. Please support our guest writers by visiting their sites, purchasing their work, and leaving comments to thank them for sharing their gifts here on CatholicMom.com. To inquire about serving as a guest contributor, contact editor@CatholicMom.com.