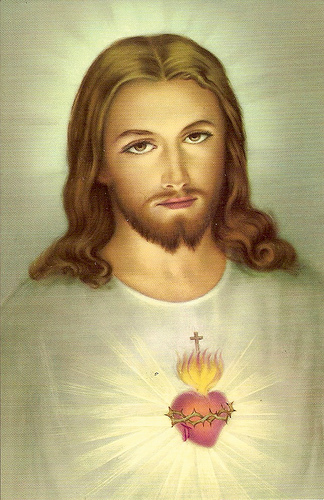 Encouraging devotion to the Sacred Heart of Jesus is something all Catholics can do, from praying to the Sacred Heart to spreading the devotion to others. Our Lord appeared to St. Margaret Mary Alacoque and revealed to her how He desired souls to foster devotion to His Sacred Heart:
"My Divine Heart is so passionately in love with men that it can no longer contain within Itself the flames of its ardent charity. It must pour them out by thy means, and manifest itself to them to enrich them with its precious treasures, which contain all the graces of which they need to be saved from perdition. I have chosen you as an abyss of unworthiness and ignorance to accomplish so great a design, so that all may be done by Me."
Jesus informed St. Margaret Mary that He had chosen her to spread devotion to His most Sacred Heart, and made twelve specific promises to those who would practice this devotion. We can talk to even the youngest of children about making amends to the wounded heart of Jesus through prayer, and about His great love for us.
Learning Activity
Materials:
- Large foam hearts
- Small foam hearts
- foam craft glue
- printed Sacred Heart prayers
1. Ask kids what they think the heart of Jesus looks like. Ask volunteer to draw a large heart. Think of some words that describe the heart of Jesus, then write those words in the heart. (print words that demonstrate heart of Jesus: love, forgiveness, truth, compassion, caring, courage, faithfulness)
What happens to Jesus' heart when we do things that hurt Him and others? What is this called? (sin) Have kids think of sins to write on brown paper "thorns." Attach to the heart of Jesus.
Through prayer and repentance (doing things to show we are sorry) we can repair the wounds on Jesus' heart. What are some things we can do to remove the thorns? (as they name things, have the child who gives the answer remove one of the thorns.)
Spend some time talking about reparation, and things we can do to make up for other people's sins (and our own). Focus on prayer, and give this one as an example: "O my Jesus, I offer this for love of Thee, for conversion of poor sinners, and for reparation of sins against the Immaculate Heart of Mary." Encourage kids to "offer up" their struggles, work, and sufferings to repair the heart of Jesus.
St. Margaret Mary Alacoque received a special message from Jesus about His Sacred Heart. Jesus made twelve promises to anyone who practiced devotion to His Sacred Heart. Some of these promises were that He would bring peace to their families and that anyone who spread that devotion would have their names written forever in His heart.
Introduce craft. Have kids write Jesus' name on the large heart, theirs on the small heart. Glue them together. They can write the words from the board describing Jesus' heart on the large heart, if desired. Select a Sacred Heart prayer (see below) and glue to bottom of hearts.
Sample Prayers:
"My loving Jesus, out of the grateful love I bear you, and to make reparation for my unfaithfulness to grace, I give You my heart, and I consecrate myself wholly to You; and with Your help I promise to sin no more. AMEN."
"O Sacred Heart of Jesus, I place my trust in Thee."
"Dear Sacred Heart of Jesus, I love You so much and I give You my heart. Help me to love God. Help me to love my neighbor as a child of God. Help me to love myself as a child of God. AMEN."
Copyright 2011 Kristi McCabe
About the Author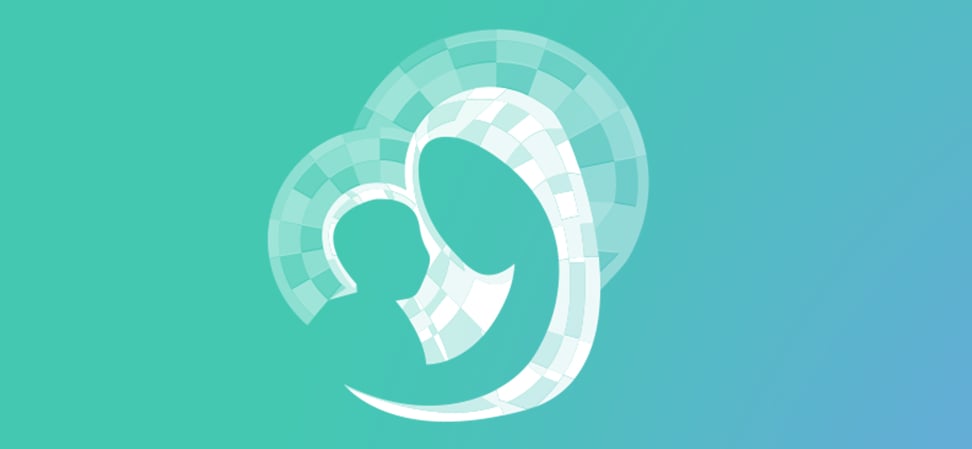 We welcome guest contributors who graciously volunteer their writing for our readers. Please support our guest writers by visiting their sites, purchasing their work, and leaving comments to thank them for sharing their gifts here on CatholicMom.com. To inquire about serving as a guest contributor, contact editor@CatholicMom.com.