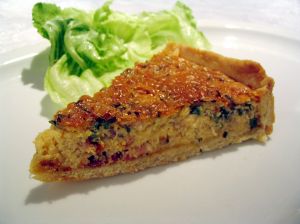 During Lent, it's often a challenge to find meatless recipes that are not only inexpensive, healthy and easy to prepare but also appeal to the whole family. I'd like to share a few of my family's favorite recipes that I've either created or adapted. All these recipes easily feed a family of 4 with leftovers, so adjust accordingly based on the number you will serve.
Mexican Bean Soup
1 onion, chopped
1-2 bell peppers (green, red or both), chopped
1 clove garlic, minced (or sub garlic powder)
1 can vegetable broth
1 can diced tomatoes, undrained (we like the kind with jalapenos)
1 can black beans, drained
1 can pinto beans, drained
1 can white hominy, drained
2 limes
Garnish:
Fresh cilantro
Grated cheddar cheese
Sour cream
Crushed corn chips
In a large pot, sauté onion and peppers in a little olive or vegetable oil. Add garlic once the onions are soft so it doesn't burn. Add broth, beans and vegetables. Heat until soup starts to simmer. Before serving, add the juice of two limes. Garnish with fresh cilantro, a little cheese, a dollop of sour cream and some crushed corn chips. (Note: You can substitute whatever beans or vegetables you have on hand. Be creative and come up with new combinations!)
Greek Spaghetti
1 box spaghetti
2 cans Italian-style diced tomatoes, undrained (with garlic, basil and oregano)
¼ cup sliced green onion
¼ cup sliced kalamata olives
1 lemon
1 package feta cheese, crumbled
Salt and pepper, to taste
Cook spaghetti according to package directions. Meanwhile, heat the diced tomatoes in a small saucepan until warmed through. Drain the spaghetti and place in a large bowl. Add warmed tomatoes, onion, olives, feta and the juice of one lemon. Toss well and serve with bread and/or a side salad.
Cuban Black Beans and Rice
1-2 bell peppers (green, red or both) chopped
1 onion, chopped
1 tsp. garlic powder
2-3 cans black beans, drained
1 can diced tomatoes, undrained
1 can spicy V-8 (or sub one can tomato sauce)
1 bag boil-in-bag brown rice (or sub white rice)
Garnish
Grated Monterey jack or pepper jack cheese
Sauté peppers and onion in a medium saucepan until soft. Add garlic powder, beans, tomatoes, and V-8. Simmer for 10 minutes. While you're waiting, boil the rice, then add it to the pot. Top with grated cheese, heating just until it melts.
Spinach Quiche
Olive oil
2 yellow onions, sliced vertically
1 tsp. sugar
1/2 tsp. salt
2 cups frozen hash brown potatoes, thawed
1 bag fresh spinach, stems removed
1 cup evaporated 2% milk (from a can)
3 egg whites
2 eggs
1 cup crumbled feta cheese
1 frozen deep-dish pie crust
Heat a little olive oil in a skillet over medium heat. Add onions, sugar and salt and cook for 30 minutes or until golden brown, stirring occasionally. Meanwhile, in another skillet, heat a little olive oil over medium heat and add hash browns, pressing them together with a spatula. Cook 8 minutes, then drizzle the top with a little more olive oil and turn in sections. Cook an additional 8 minutes or until golden and crispy. Add the hash browns to the onions, stirring. Drizzle a little more oil in the hash brown skillet and add the spinach, stirring until wilted. In a medium bowl, whisk evaporated milk and eggs. To assemble the quiche, spread the onion and hash brown mixture on the bottom of the pie crust. Top with the spinach and crumbled feta cheese. Slowly pour in the milk and egg mixture, but do not overfill the crust. (You may have some egg mix leftover.) Place the quiche on a cookie sheet covered with foil (in case of spills) and bake in a pre-heated 350 degree oven for one hour. Let stand 10 minutes before serving.
Copyright 2011 Peggy Bowes
About the Author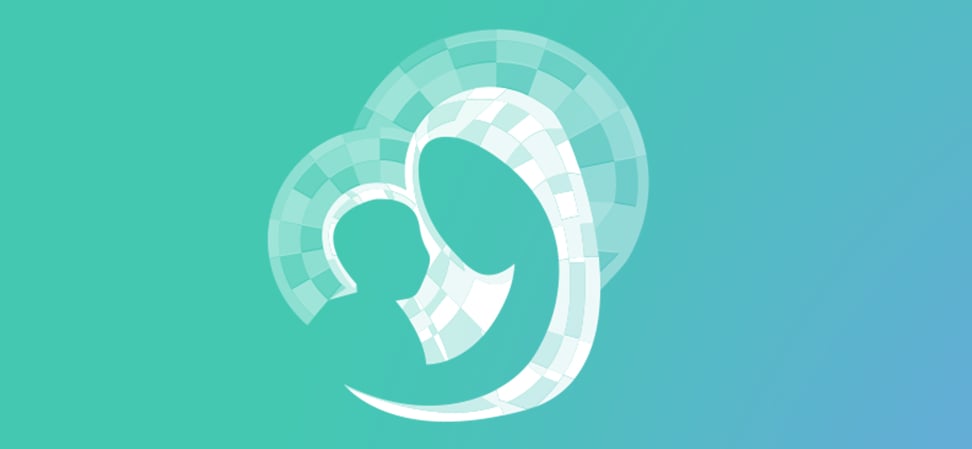 We welcome guest contributors who graciously volunteer their writing for our readers. Please support our guest writers by visiting their sites, purchasing their work, and leaving comments to thank them for sharing their gifts here on CatholicMom.com. To inquire about serving as a guest contributor, contact editor@CatholicMom.com.