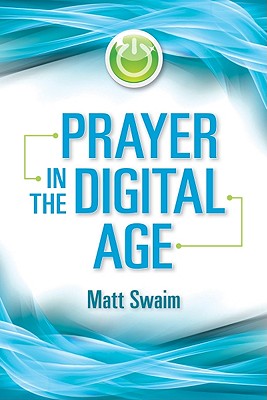 Prayer in the Digital Age
by Matt Swaim
Liguori Publications, March 2011, 160 pages
Q. Please briefly introduce yourself to our readers.
For my day job, I produce the Son Rise Morning Show for EWTN radio, which is a fast-paced, live Catholic program that covers everything from saints and Mass readings of the day to current events and catechesis. It runs from 6-8AM Eastern weekdays on the network. In addition, I have two books out through Liguori Publications, "The Eucharist and the Rosary" and the newly released "Prayer in the Digital Age." My wife, Colleen and I hail from Cincinnati, OH and are involved in youth ministry and RCIA with our parish, Sts. Peter and Paul. But mostly what people ask me about is being a convert.
Q. As a "wired" Catholic, I love your book - please share a bit about the book's content and message with our readers.
The idea of "Prayer in the Digital Age" was to take a look at technology, which is constantly changing, through the lens of Church's wisdom in regard to spirituality, which is timeless. Hence, while St. Augustine pre-dated the iPad by 1700 years, there are things he said in regards to prayer and the Christian view of the human person that are just as applicable in our day as they were in his. The book combines a bit of morality, a bit of philosophy, a bit of spirituality, and a lot of self-reflection on what it means to try to be Christian in a world saturated with all sorts of media. It's less of a karate approach, and more of a judo one; rather than simply attacking technology, it's an attempt to use the way technology comes at us to our spiritual advantage. It would have been easy to employ the whole "CHURCH GOOD! MEDIA BAD! SWAIM SMASH!" hermeneutic, but I think we're called to think about social media a little more critically than that.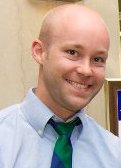 Q. What aspects of your personal life and spiritual disciplines prepared you to write this book and what message do you hope to send to readers?
For me, there were a few key aspects of life in the digital age that I wanted to work out on paper. First, what effect do social media and virtual reality have on my perception of who God is, and who I am in relation to him? Second, is there a way to use media as an aid to prayer rather than a distraction from it? Third, how do we as Catholics use media to our advantage when it comes to communicating our faith to those who aren't a part of it? The hope is that those who feel like victims of the digital age can get a bit more of a sense of empowerment from the book. If the book does its job, readers will hopefully think to themselves, "I knew this in my gut, but now I have a way to articulate it!"
Q. With so many tools at our fingertips and the ability to gain an ever increasing amount of knowledge, how can our faith lives be improved and also hindered by technology?
One of the chapters in the book is called "Knowledge Puffs up, Love Builds Up." I think one of the dangers of social networking can be a tendency to collect friends like baseball cards, and think we know something about a person because we know their favorite movies and where they went to college. Also, when it comes to putting together our own profiles, we always want to put a particular image of ourselves out there- in essence, when we're interacting online, we more often come across as personas rather than persons. And if that tendency is manifesting itself in the way we conduct ourselves online, how can it not manifest itself when it comes to the way we look at prayer? As T.S. Eliot writes in his great poem Choruses from the Rock, "Endless invention, endless experiment, brings knowledge of motion, but not of stillness; knowledge of speech, but not of silence; knowledge of words, and ignorance of the Word." I think being able to discern the voice of God in that kind of wash of information is sort of like putting on your awesome glasses and entering the Matrix; you can fight off a lot more Agent Smiths.
Q. Do we run the risk of being so caught up in the "new evangelization" that we lose sight of the personal connections that lie at the core of our faith?
That's an excellent question. I think that the sheer number of kinds of new media can sort of make our eyes glaze over when it comes to the new evangelization. If our desire to get the Gospel in as many places as possible as fast as possible gets in the way of understanding how the media itself works, then we're not doing anyone any favors. I think this is one of the areas where we can actually hurt our efforts by being so focused on how we make media that we forget to focus on how people actually use media. If you try to get into the head of the way a person's mind and heart processes a blog versus a twitter feed versus a YouTube video, you can come that much closer to getting a better picture of the kind of person who might be on the other end of that media as you develop it. Media mediates, and so there's always that element of impersonality; I think the more we think about how that impersonality functions in different kinds of media, the more we can "give the internet a soul," as Pope Benedict XVI has called us to do.
Q. How do you recommend that readers who are feeling overwhelmed by the demands of our busy lives recapture a bit of silence for their prayer lives?
One of the things I relate in the chapter "Digital but Disciplined" is how I sometimes wish I had the advantage of living in a monastery so that bells could just ring to remind me to work prayer into my regular routine. On the other hand, most people reading this have some kind of phone or other device that can be programmed with alarms to remind them to pray at certain times of the day. Randy Hain from the Integrated Catholic Life has come up with a great form of the Ignatian daily examen for busy Catholics that carves out specific moments in the day for short, focused reflections, which if employed can be an excellent tool for recapturing that elusive silence that we all crave. I think that if we start with small things like that, achieving silence seems a lot less daunting.
Q. Can you share a few of your personal spiritual regimens, disciplines and practices?
I'm extremely fortunate that our radio studios are located in a place called Our Lady of the Holy Spirit Center (formerly Mount St. Mary's Seminary of the West), which houses a 24-hour Adoration chapel just down the hall from my office. I try to get down there at least a couple of times a week, before or after the show, even if it's only for five minutes. Because of my job, I'm usually on the air when daily Masses are going on and don't get to them as often as I like, but also because of my job, I'm sort of forced to reflect on the readings from Mass on a daily basis, which is a great blessing. And I'm a big fan of the rosary- don't think it disrespectful, but I use it most often to try to fall asleep. There's something about the peacefulness of that prayer that really quiets my digitally distracted mind.
Q. How did the writing of "Prayer in the Digital Age" impact upon you personally?
It nearly made me lose my mind. I'm not the kind of person who goes around claiming to see the Virgin Mary in my grilled cheese or that the Holy Spirit tells me what shoes to wear, so please appreciate it when I say I really felt like I was in spiritual warfare writing this book. I think the more specifically I began to dig into the various effects social media were having on my own spiritual life, the more of a distraction those effects began to be. At a certain point, I think I was actually doing worse at everything I was writing about than I had been before I started writing. You'll notice (and I even include a disclaimer at the beginning of the book) that an awful lot of what I write is in the first person plural; that's not by accident. I wanted to be able to sort of document the things that were going on in my own mind and heart as I was exploring these questions, and the book has in some sense become a diary for me that I go back to for my own reflection.
Q. I know your lovely wife is an author as well - can you share a "sneak peek" at her upcoming book?
Absolutely! It's called "Ablaze: Stories of Daring Teen Saints," and it'll hopefully be out by Summer of this year. It's an in-depth look at eight young men and women who achieved sanctity in their teenage years, many of whom don't have biographies of this length written in English yet. As such, Colleen ended up being in touch with people from around the world who had been directly involved in the causes of some of the saints she wrote about, such as St. Teresa of the Andes and Bl. Pedro Calungsod, which was really neat. For each saint, she gives biographical info, some history of Catholicism in the area where each saint is from, activities, recipes, and all kinds of other fun stuff, so it's a very interactive work that can either be read individually or used as a parish or classroom resource. And the cover looks amazing!
Q. What's next? Are you at work on another book project?
I have a few in the works- the next thing coming out that'll have my stuff in it will be a book called "Tending the Temple," mostly written by Dr. Kevin Vost and Peggy Bowes. It's structured as a yearly devotional, with reflections on physical and spiritual fitness based around the calendar of saints. I wrote five of the chapters, so when you come across the sections on people like St. Peter Gonzales and St. John the Dwarf, that was me. Also, I'm working on a proposal for a book on vampires, werewolves and Christological heresies, so we'll see how that goes…
Q. Are there any additional thoughts you'd like to share with our readers?
When it comes to navigating the digital age, do yourself a favor and seek out the wisdom of the fathers, doctors and mystics of the Church. If there's one thing I learned in all of my research for the book, it's that being dead for a long time makes you really smart.
Order Prayer in the Digital Age and support CatholicMom.com with your purchase!
About the Author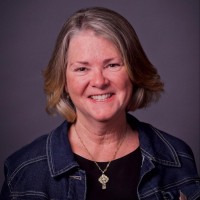 Lisa M. Hendey is the founder of CatholicMom.com, a bestselling author and an international speaker. A frequent radio and television guest, Hendey travels internationally giving workshops on faith, family, and communications. Visit Lisa at LisaHendey.com or on social media @LisaHendey for information on her speaking schedule or to invite her to visit your group, parish, school or organization. Visit Lisa's author page on Amazon.com.