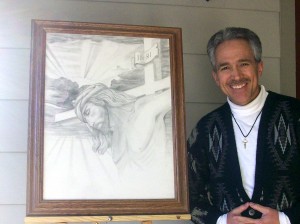 Hello again to everyone and thank you for taking a moment to stop by my page and allowing me to share these particular pieces of art with you. As I write this we are right in the middle of our Lenten season, and I hope that it has been a time of reflection for all of us as we contemplate the Cross and what our Lord suffered for our redemption.
Personally, I appreciate this time in our liturgical calendar as it allows me to "take a breath" and really spend time in prayer during these weeks; going to an extra daily mass or stations of the Cross on Friday evenings, these times allow me to focus on what is truly important even in the busy moments of our daily activities.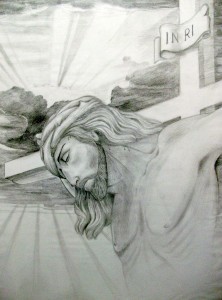 The drawing of Jesus on the Crucifix was actually the first major piece I did back in 1998. This is actually based on the crucifix that is at my parish, St. Patrick's in Merced. I would go there a few times a week and just stand in front and start sketching it out for an hour at a time. Later I took some photos and finished out the details at home. I really took time with this and finished it over the course of about a month. I was initially thinking of doing it in color, but the more I progressed in pencil, it seemed to result in a more dramatic effect just as it was.
The same with my other drawing of Mary holding Jesus after coming down from the Cross. This piece is actually based on a pieta statue that I saw in St. Patrick's Church in New York when I was visiting years ago. I took a photo of that statue and had to draw an image as it was such a thought-provoking piece. To try to imagine the thoughts and feelings of our Blessed Mother at that moment....these images help to focus my prayer, and I share them with you for the same reason.
The Lord tells us to pick up our Cross daily and follow Him, and I'd like to share with you my "daily Cross." Back in 2007 I was riding my bicycle to work one evening, and was hit head-on by a young man driving his car. By the grace of God I was allright, although looking at me those few days afterward you might have thought otherwise. I had an impact right on top of my eyes, and my left eye was especially swollen. Well, it took some time for the swelling to go down, and when all was said and done, I probably have a pinched eye muscle that gives me some double vision when I look down. It's not tremendous, but it is just enough to make some things very frustrating visually when I do certain things that involve looking down (such as reading and eating, two of my favorite things!).
This experience strengthened my faith greatly over the years, and carrying this daily Cross visually allows me to unite it with the suffering our Lord experienced for us all. And so this time of Lent for me helps me to remember that; to be thankful for all the blessings He gives us every day, and to practice forgiveness, which was another aspect of our faith that I very much confronted after the accident.I hope these images help to keep our hearts and minds on the Lord, and that Mary is always pointing us to Him. I believe the Cross, even though it involved the ultimate suffering, is also the ultimate victory; victory over death and the promise of His glorious rising which we all prepare to celebrate on Easter Sunday!
Thank you for stopping by and please feel free to comment or ask regarding prints of my art as I can make available signed print copies, even small ones you can take with you to adoration perhaps. Have a blessed Lent and Easter season!
Copyright 2011 Dean Robledo
About the Author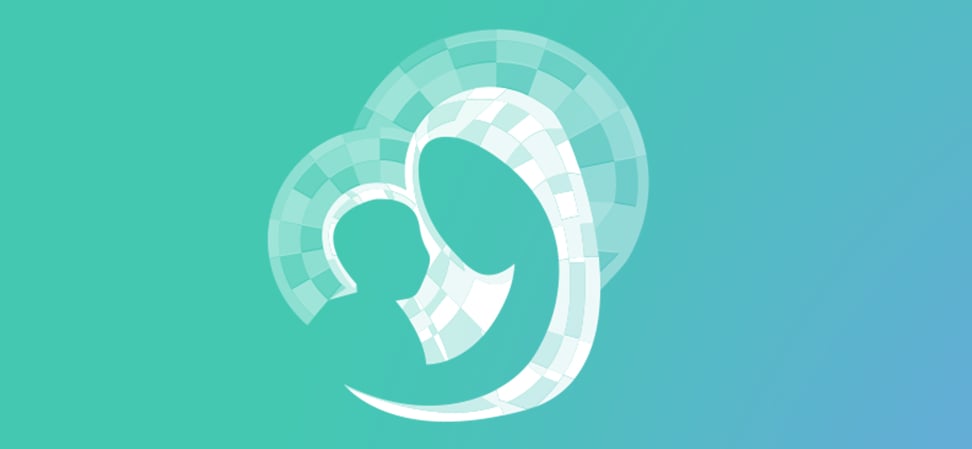 We welcome guest contributors who graciously volunteer their writing for our readers. Please support our guest writers by visiting their sites, purchasing their work, and leaving comments to thank them for sharing their gifts here on CatholicMom.com. To inquire about serving as a guest contributor, contact editor@CatholicMom.com.