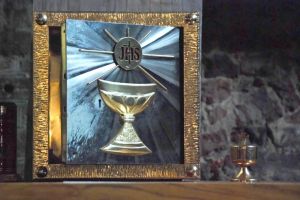 We walked towards the empty chapel. Although my kids have been in the chapel before, it has always been brief and filled with people. This will be the first time I am able to really talk to my oldest son about what is in the chapel -- who is in the chapel. The lit candle flame above the tabernacle danced with the darkness as we entered the sacred space. Its small light seemed to miraculously touch every corner of the dim room as if the darkness stepped aside to admire its joyful dance. As our eyes drew in its beauty, I leaned in towards my son and softly said, "When that candle is lit, it means Jesus is in the tabernacle."
"Really?" my son answered. As his eyes turned from the candle to the tabernacle, he fell to his knees. The candle's light danced on his awestruck face. Then he closed his eyes, bowed his head and began to silently pray.
I came to the chapel prepared to explain why Jesus was there. I came there ready to prove to my son that He does reside in there. I came ready for a debate. Instead, I found myself humbled by the child whose faith required no explanation. He didn't need my answers. He knew his King was on the throne in that little chapel. He was awestruck. So, he knelt. And he prayed.
As I watched him, I wanted to reach back through my years and grasp that child-like faith I once carried. I wanted to just believe without the head full of knowledge confirming what my young heart already knew all those years ago. I wanted to kneel beside him with an innocent and awestruck mind and not worry that the world calls me crazy. I longed for the child-like faith free the doubt and fear my fallen human nature easily harbors.
As Christians, we go through peaks and valleys. We have our mountain top moments and we have our moments where we feel alone and abandoned. Lately, I have been in the valley. It's not my first time here. And I know it won't be my last. I know these moments in the darkness are my opportunities to love the Lord anyway. They are my moments to rise above the despair and stay obedient and steadfast on this journey. But unfortunately, I fail. I fail to pray. I fail to hope. I fail to believe. I feel the fiery arrows of the evil one coming toward me and I fail to put up my shield. I fail to call out to my God. And I lay down in defeat and wonder if I'll ever have the desire to rise again.
While my defeated spirit stood in that dim chapel longing for a child's simple faith, I began to watch the light dancing above the tabernacle. I realized how powerful the candle's small light is against the darkness. I observed how its joy chased away the fear darkness holds. I saw how easily it reached the blackest corners of that sacred space and how beautiful it made everything it touched- especially the face of my faith-filled child. That beauty stirred up the hope I had surrendered. His unquestionable faith stirred up my will to believe. And the desire to hit my knees and call out to my God began to bubble up inside of me.
Although I am still in the valley, I am rising to find my armor. I am lifting my shield. I am opening my eyes and waiting to see the light the Lord has placed in my soul. I have hope in the beauty the light brings to this life. And soon, I will be looking for the next mountain. I will be ready to climb.
"What came to be through him was life, and this life was the light of the human race; the light shines in the darkness and the darkness has not overcome it." (John 1:3b-5)
Copyright 2011 Lori Miller
About the Author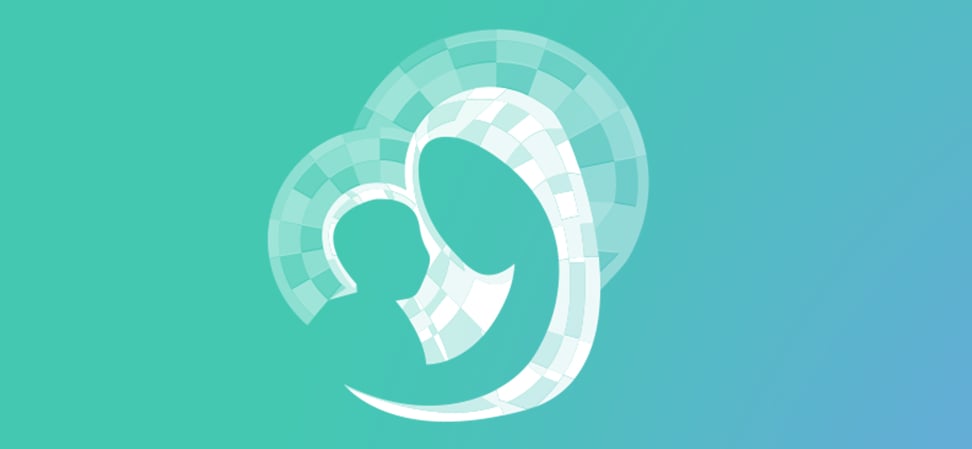 We welcome guest contributors who graciously volunteer their writing for our readers. Please support our guest writers by visiting their sites, purchasing their work, and leaving comments to thank them for sharing their gifts here on CatholicMom.com. To inquire about serving as a guest contributor, contact editor@CatholicMom.com.