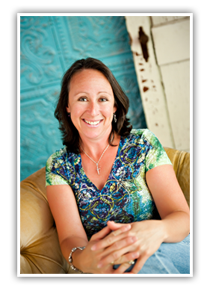 Editor's Note: Today, we welcome guest blogger Heather St. Aubin-Stout, the author of Not My Mother's Journey. Be sure to visit Heather's website at www.NotMyMothersJourney.com to learn more about her terrific book. LMH
In 2006, at the age of 43, I was diagnosed with breast cancer for the first time. Every thing I thought I knew about being diagnosed with a potentially terminal disease I knew from what I experienced with my mom. I saw it through the eyes of a twenty four year old watching her mother on the cusp of discovering her professional life that she had put on hold for so long, only to be interrupted by cancer. I thought about the struggles of her last eighteen months of life and of her posthumous Masters degree that my sisters, dad and I accepted for her the spring after her death.
When she was diagnosed in 1986 my sisters and I reacted very differently from my sons when I told them about what I was getting ready to face. Despite being about the same age at diagnosis, I would soon learn that my journey was not my mother's. The reaction of my sons' was a blessing in disguise. My sisters and I cried, full of disbelief and fear. My sons were calm; they listened and told me they thought I would be fine. Was this a sign of the strong faith we tried to bring them up with or was this simply the difference between boys and girls? The blessing came a year later when my cancer recurred. My husband was gone on a trip and it was my oldest son, Ryan, a senior in high school at the time, who gave me a hug and told me confidently that I beat it once, I would do it again! When my mom's cancer recurred at a year, I broke down and cried, again.
Growing up in the sixties in Detroit, with young parents, I was encouraged to give back, to make a difference in the world. I soon developed into a headstrong perfectionist, striving to do a lot of different things and be the best at all of them.
My first love was writing. As a young girl I continuously wrote stories, poems, and plays-which my sisters and cousins would perform at holiday gatherings. In elementary school I thought I would go into education, I wanted to be a teacher. In high school I developed other loves; running and architecture. I ran cross country and track, setting course records my junior year, only to develop an injury toward the end of track season and have a much less successful senior year. I also took drafting classes and participated in a Boy Scout Explorer Post for those interested in architecture. In both of these I was the only girl. I began to think that I could really make a difference in such a male dominated profession!
I went on to run in college (not coming close to the times I had in high school, but it kept me grounded and I loved it!) I also studied architecture and urban planning receiving a BS in Architecture from Catholic University of America. My faith continued to grow. I had a 'women in religion' class taught by a wonderful nun, who helped me see how we women can make a difference in our Catholic religion and the world by being who we are, not by trying to be like men. It opened my eyes to thinking about being more involved in my faith as a woman.
A few years later I met another young architect, Gray, who I eventually married and we began our own firm together. A few years into our marriage we had our first son. We were going to share the work and parenting 50-50. This was rocky at best. I found myself scattered and struggling to be the best at both. It wasn't working. I was trying to follow my plan for my life. My decision to stay home with my sons when they were young was what worked best for our family. Gray and I decided we were partners and what one didn't do, the other one would-we shared the parenting and I remained close to the profession through him. It all sounded good, but I fought it silently, feeling like I should be out there in the professional world like Gray.
As the kids grew I became very involved in volunteering with our church, parochial school, and non-profits in our community. I also would work part time with Gray when he had busy spurts, and substitute teaching at the kids' school. I even started a travel agency from home for awhile. I also went back to running. The thrill of winning races as Gray and our young sons watched was short lived. I struggled with a stress fracture when I was training for a marathon only to have it develop into a chronic condition and not be able to run at all. What was God trying to tell me? I was having trouble coming to terms with not being able to run at all when a year later I was diagnosed with breast cancer.
When I was diagnosed in 2006 my teenage sons were struggling for independence. I was trying to decide what I should do professionally now that they didn't need me as much. Gray had hired a few interns, his business didn't need me and I didn't really want to return to architecture. After participating in a Cursillo weekend retreat a few weeks after 9/11 my faith deepened and soared. I had turned to it many times in the last few years as our lives were changing, our sons' challenging behaviors and decisions became more frequent. Then as I wound my way through surgery, radiation, a recurrence a year later, another surgery, chemo and Hercepton infusions my confusion and emotions over the cancer and dealing with teenage boys was overwhelming. I came to the realization-again- that I wasn't completely happy because all of this wasn't in my plan!
I began organizing my illness. I realized shortly after the first diagnosis that this was my new job for a few years. I surrendered to God's will for my life. At least that's the way I see it. I chronicled it. I journeled, I emailed, I kept several notebooks. Upon the first postcard asking me to come in for magnifications I asked for prayers. Prayers not to be cured but for strength and wisdom. I let others into my journey. Through sharing, I felt loved and supported. During this time I also realized how large my community was, as now we are connected by more than the town we live in, and the family we are born into. As I was taught as a child, and following my faith, I believe we are here to help each other even though each journey is unique. I decided to tell my story in hope that it will help anyone who reads it with whatever challenges they're dealing with in their life.
My life is turning out different than I thought it might, but here I am still trying to make a difference in the world, trying to give back. Despite the plan I had laid out for me, God had a plan and He knows best. I'm learning to let journeys unfold, to not be so impatient, to allow myself to follow where God wants me to go instead of fighting it as I have in the past. Along this journey I've been taking I've found that not only has being a stay at home mom changed from one generation to the next, so has everything about breast cancer. It IS talked about, there is more support, surgeries are less invasive and treatments are better. Yes, women still die from breast cancer, but a lot more are surviving. I'd like to think that by talking about it and sharing our stories it will encourage women to be more assertive with their questions to doctors, to do their monthly screening and yearly mammogram and if diagnosed--- diagnosed earlier, with a better prognosis.
So now I'm in remission, I'm healthy. My husband and I have offices at home, he with architecture, and me with my writing. Our oldest two sons are in college; our youngest is still in high school. He just got his license and you know what that means….he is busy and involved and ready to move on to the next stage in his life. It is time for me to move on with the next stage of my life also.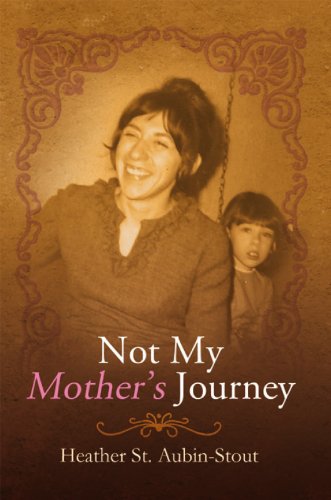 With the encouragement of family and friends I wrote the book 'Not My Mother's Journey' about my experience with breast cancer. With support from my husband, and advice from my editor, I self published in January 2011. This began yet another new journey in my life, book signings, speaking engagements, and fundraisers. I really feel that this is where God wants me.
My anxiety was so high before my first speaking engagement, I thought I was crazy to be doing this. The talk was at a local church during their Lenten series of dinners. I talked about my faith journey, how everything happens for a reason. I talked about faith-how it drives us forward, providing hope. Faith consoling us in times of grief. Faith pushing us to do things we didn't think we could do. It was an epiphany for me. My faith was the core reason I wrote my book, the reason I was speaking at that church. I could do it. I could do it, with God's help.
Over the last several months I've met so many brave, interesting people and I've shared my story with many who have told me it's helped them. I've signed and sold several books at one signing, then not sell any at the next. Sometimes I sit and just talk with book store owners and customers. I'm learning that the definition of success is not how many books are sold, but how enriched your life becomes with the experiences it has to offer. I have a sense of peace believing that this is where I'm supposed to be at this time in my life. I pray that no matter where you are in your life journey, you have a sense of peace too. Peace be with you.
Copyright 2011 Heather St. Aubin-Stout
Heather St.Aubin-Stout was born in Detroit, Michigan. Graduating from Catholic University of America with a BS in Architecture she has worked in the field but has also been a stay at home mother, a travel agent, a substitute teacher, owner/manager of vacation rental properties, and most recently written a memoir. She and her husband Gray live in Salisbury, NC with their youngest son and enjoy visits home from their two older sons who are in college in Charlotte, NC and Los Angeles, CA. Not My Mother's Journey is available via her website, Amazon.com or Barnes and Noble.com. You may contact her for a personalized copy. Visit Heather at www.facebook.com/heatherstaubinstout or www.notmymothersjourney.com.
About the Author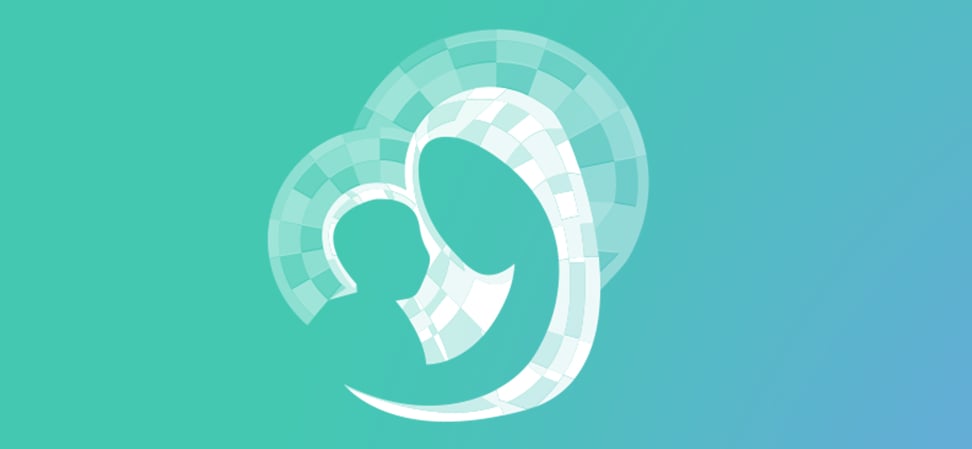 We welcome guest contributors who graciously volunteer their writing for our readers. Please support our guest writers by visiting their sites, purchasing their work, and leaving comments to thank them for sharing their gifts here on CatholicMom.com. To inquire about serving as a guest contributor, contact editor@CatholicMom.com.