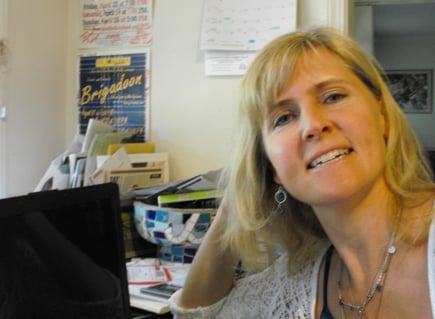 Hey, it's Smart Martha again with some thoughts about lightening your load, literally this time. I mean, look at my desk. Why do we keep collecting so much stuff? And when we think we don't have enough room for all our stuff, we buy more bins and fill our closets, or we buy bigger homes or worse, use storage facilities. We all are caught up in the belief that buying more will make us happy. And although "shopping therapy" may work for a while, we all know that the thrill of the hunt and purchase soon passes. We begin to feel empty again. That yearning and emptiness can only be filled by Christ. Unfortunately, all that stuff can sometimes be a hindrance to our relationship with Christ.
What I am proposing this summer for myself and for anyone who wants to join me is the "¼ challenge." I am literally going to get rid of ¼ of all of the stuff in my home. This is going to be tough, but I've started already, and I'm pleased with the results. (Please check out my webpage to see some of my ¼ clean-outs. http://smartmartha.com/firstmonthlytip.aspx )
This may seem like a lot of "Martha" business over the summer, but this little bit of anxiety about getting rid of our stuff can make it easier for us to have that "Mary" time to spend with our Lord, our families, and our friends. When I have less stuff cluttering my life, I feel like I can pay more attention to people, to God, and to the moments God has given me.
To me, having some clear spaces serves as a visual reminder to look past the stuff and to what God is asking me to see. Not only does less stuff make less work for me so that I do have more time for God (like instead of having more dusting to do or more time spent searching for something), but even the physical presence of less stuff frees me up emotionally to focus more on Jesus and not feel "bogged" down in all of my mess. I know we didn't all take vows of poverty when we became housewives, but there is something to the simple life of monks and nuns who don't spend so much time shuffling their possessions so that they can devote more of their time to serving their Lord.
And yes, I do know that God is in the housework, too. We can find him when we are dumping out our drawers to declutter. We can find him and talk to him when we dust.
Let's pray to God in our ¼ challenge clean-out for wisdom and perseverance. Let's pray that in our "lighter" house that we would see him more.
Sts. Martha and Mary of Bethany, pray for us
Copyright 2011 Tami Kiser

About the Author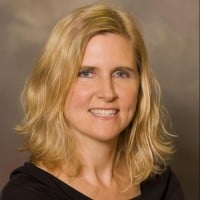 Tami Kiser is a wife, mother, teacher, author, and speaker. She runs a video production studio featuring Catholic speakers. These can be purchased or viewed on Formed. She also is the co-owner and host of a new Catholic Retreat and Cultural Center in the Carolina Mountains called Heart Ridge. She has taught everything from NFP, Zumba, cleaning toilets, Catholic crafting, the hula, bullet journaling, tap dancing, and liturgical living to Saxon Math 54 for the 10th time.