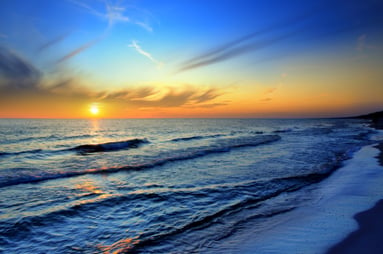 Words often seem so inadequate when talking about God but once in awhile a word or phrase comes along that just grabs our hearts and we know instantly what it means. A "thin place" is just such a phrase for me. Used in Celtic spirituality, it is a term used to describe those places where we have a close personal experience of God.
It makes sense, doesn't it? When we feel the presence of God, it is as if some of our walls come down and we get a tiny glimpse of heaven.
Sometimes the thin place is a physical place where I know I can go to find God, to sense His presence. One of my favorite places to go is the beach. I always feel so close to God there. I love watching the dolphins and the beautiful sunsets. And the ocean just goes on forever and ever.
One of the thinnest places I have ever been is the Holy Land. To walk where Jesus walked, to see the gospel stories come alive, is an experience that cannot be described. I can call it a thin place, a holy place, a sacred place. Still, the words are not enough.
For me, a thin place describes not only a place but also an experience where God seems especially near to me. It can be a sudden awareness of God's loving presence that touches me in a forever kind of way.
One night I remember walking outside and looking up at the star-filled sky. I suddenly felt so overwhelmed with the realization that this all powerful God who created heaven and earth loves and dwells within little ol' me.
My favorite "thin place" of all has to be the Eucharist. I know Jesus is present in the Blessed Sacrament. Whether I am at Mass or at Adoration, I am filled with feelings of love and prayers of thanksgiving.
God is always present. I know that. But there are some places where I can hear his voice better, where I can feel his presence more. Call them thin places. Call them holy places. Whatever words we use, our hearts know they are places of grace.
Copyright 2011 Colleen Spiro
About the Author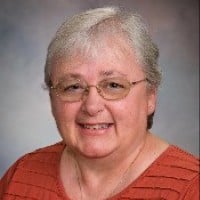 Colleen Spiro is a Catholic mother, grandmother and a deacon's wife. A certified spiritual director, Colleen loves to share her faith and encourage others through her retreats and writings. You can read her reflections at her website, Catholic Prayer Life and read or listen to her podcast at Finding God in the Everyday.