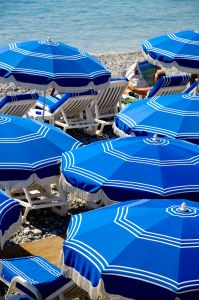 I've been drowning in books that deserve reviews in this space, and because Lisa is wise and keeps me to posting weekly and even encourages me to take an entire month "off" from this gig, I'm going to combine a couple here and encourage you to check them out for yourself.
Some Fun Fiction
Save the Date
Jenny B. Jones
It's snappy and sassy. I couldn't put it down, as much because I wasn't quite sure what was going to happen next as because the writing was flawless. Jones' characters are believable and entertaining. I laughed out loud more than once and can barely wait to share this book with my friends. This was the kind of book that will have me checking out what else the author has written: it's that good!
Educate Yourself…and Touch the Passion of the Mass
A Biblical Walk Through the Mass: Understanding What We Say and Do in the Liturgy
Edward Sri
I thought I'd have to endure this book, and I started it because I'm fascinated with the upcoming changes in the Roman missal. Having heard the author interviewed, I had hopes, but nothing prepared me for the passion and beauty of this book. Sri writes with a tenderness about the Mass and reminded me of what I so love about the Eucharist. Behind the facts contained in this book is the deep water of true love for Jesus.
One of the Best Prayer Guides I've Read
Prayer in the Digital Age
Matt Swaim
Wow. I finished this book two weeks ago, and I'm still left with the overwhelming impression: wow. It was not only what I needed to read when I needed to read it, it was a gem of a book. Swaim doesn't try to be a theologian, but comes at his topic with all the practicality and sensibility of someone who struggles just like the rest of us. His observations ring true, because he's speaking what's been niggling in the back of my mind. I especially enjoyed how he suggests solutions, as opposed to just ranting about how bad things are now. One of my favorite books so far this year.
My Favorite Prayer, Made Even More Accessible
Living the Rosary: Finding Your Life in the Mysteries
John Phalen
When I twittered that I was reading this, Matt Swaim wrote me back and told me that Phalen "nailed it" in this book. I can't think of a better way to say it. Phalen applies each mystery of the rosary to his life in a tangible way, and then invites the reader to do the same. He finds applications for it in unexpected ways and places and I find myself considering things differently thanks to the perspective of this book. It gets my highest recommendation!
A Quick Read that Your Marriage Deserves
Marriage: Small Steps, Big Rewards
Dr. Ray Guarendi
Dr. Ray is one of the only authors I'll take parenting advice from, so I was interested to see his new book about marriage. This book was not only peppered with his usual flair of self-effacing humor and insight, but full of practical advice that every single married couple should employ. Whether you're struggling in your marriage or sitting quite content, Dr. Ray's small steps will give you something to think about and something else to try. It was designed to be a fast read, but also to be the sort of thing you can pick up and put down without any danger of forgetting or losing your momentum. This isn't just a book you should read, it's a book you should share with your family, your parish, and your friends.
Copyright 2011 Sarah Reinhard
About the Author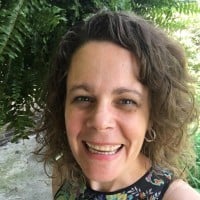 When she's not chasing kids, chugging coffee, or juggling work, Sarah Reinhard's usually trying to stay up read just one…more…chapter. She writes and works in the midst of rural farm life with little ones underfoot. She is part of the team for the award-winning Catholic Mom's Prayer Companion, as well as the author of a number of books. You can join her for a weekday take on Catholic life by subscribing to Three Shots and follow her writing at Snoring Scholar.