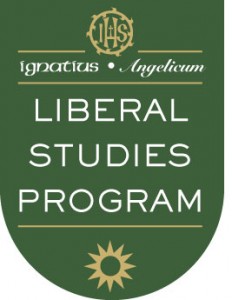 Jesuit Father Joseph Fessio to teach theology using the works of C.S. Lewis, G.K. Chesterton and the Second Vatican Council
Ignatius Press Founder/Editor leads first of four online courses he will teach as part of the Ignatius-Angelicum Academy's Liberal Studies Program
SAN FRANCISCO, Aug. 29, 2011 – Beginning this week, Jesuit Fr. Joseph Fessio, Founder and Editor of Ignatius Press, will bring together classic authors C.S. Lewis and G.K. Chesterton – and include the work of the Second Vatican Council – as he teaches "Revelation and Christology." Offered through the Ignatius-Angelicum Academy's Liberal Studies Program, the 3-credit-hour course will be available online starting Sept. 1 at http://angelicum.net.
"Revelation and Christology" is the first of four online courses Fr. Fessio will teach through the Liberal Studies Program. The others include "Fundamental Theology: The Creed," "Biblical Theology: Jesus of Nazareth," and "Ecclesiology: The Liturgy." Students will receive 3-credit hours for successful completion of each course online.
"Revelation and Christology" is an introductory course in theology and consists in a careful reading of three texts – C.S. Lewis' Miracles; "The Dogmatic Constitution on Divine Revelation" (Dei Verbum) of Vatican Council II; and G.K. Chesterton's Everlasting Man. The latter is available as a single volume and in G.K. Chesterton Collected Works.
Miracles addresses whether Revelation is possible and the criteria for evaluating the Christian claim that God has revealed himself in Jesus Christ. The Second Vatican Council's "Dogmatic Constitution on Divine Revelation" (Dei Verbum) presents an authoritative expression of the Church's self-understanding of Revelation and its relation to Scripture, Magisterium, and Theological Tradition as that tradition was taught by great witnesses and scholars. Chesterton's masterpiece The Everlasting Man offers a broad historical-theological overview of man's place in nature and Christ's place in history.
Great Books Program
The Ignatius-Angelicum Academy also offers high school students and homeschoolers an opportunity to begin preparing for the Liberal Studies Program through enrollment in the Great Books Program—eight semesters (four years) of live online seminar classes meeting 2 hours per week, September-May, discussing some great work of Western civilization—Great Books—studied that week.
Fr. Fessio's courses are not part of the Great Brooks Program, but Great Books selections are his primary course texts. The Liberal Studies Program online courses are intended for students from high school through adult learning. Full details on the Great Books Program are available at http://angelicum.net/great-books-program/. Or call 360-496-0007.
About the Author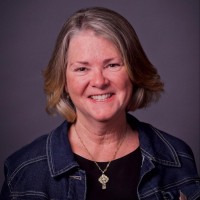 Lisa M. Hendey is the founder of CatholicMom.com, a bestselling author and an international speaker. A frequent radio and television guest, Hendey travels internationally giving workshops on faith, family, and communications. Visit Lisa at LisaHendey.com or on social media @LisaHendey for information on her speaking schedule or to invite her to visit your group, parish, school or organization. Visit Lisa's author page on Amazon.com.