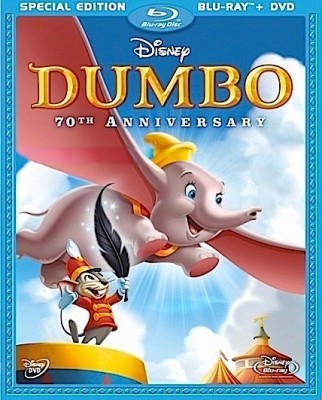 I had barely opened the package when my three-year-old saw the movie. I quickly put it out of sight and then my six-year-old got home from school and heard about it.
I'll admit, with no apologies, that I let them watch it in the van on the way to riding lessons. My husband was driving and insisted we have the sound in the front, too, so we could hear it.
How many years has it been since I last saw Dumbo? I still haven't figured out the answer to that, but I can tell you one thing: this movie's considered a classic for a reason.
My husband, who hasn't seen the movie in at least as long as me (I think a minimum of 25 years, but I might be shy by ten or so), was singing along. He not only remembered the storyline, but he remembered the intricacies, the music, and the fun characters.
Dumbo considers themes that are necessary and that resonate with our humanity. Who hasn't felt like a "Dumbo" at some point?
As Catholics, Dumbo also speaks of social justice. It made me think of Blessed Mother Teresa and her work with the poorest of the poor. It made me think of those who are shunned because of how they look and it made me reflect on the slew of eating disorders facing so many of our young women as a result of the cultural message that you have to look a certain, perfect way.
On a lighter note, the music is great, hands down. It's so different than what we're used to now, and boy, did my kids pick right up on that! As I write this review, with Dumbo playing in the background of my computer, my three-year-old is humming along to the soundtrack.
The enhancements are cool, and there are some extra scenes included in this latest release. I'm not usually ga-ga about things like that, but for a movie this old, the art has changed so much and the history is a whole lesson in itself
If you need to borrow a kid to justify watching this family-friendly movie sometime soon, let me know. We're happy to come on over and share your popcorn!
Thanks to Grace Hill Media, we have five Blu-Ray/DVD copies of Dumbo to give away. Leave a comment on this post by Friday, September 23, 2011 at 11:00 pm Pacific time, and we'll enter you to win! Update: Thanks to all who entered! Our winners have been notified and will be receiving their DVDs soon.
Order Dumbo and support CatholicMom.com with your purchase
Copyright 2011 Sarah Reinhard
About the Author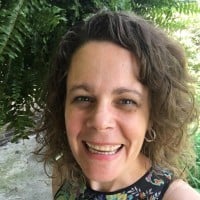 When she's not chasing kids, chugging coffee, or juggling work, Sarah Reinhard's usually trying to stay up read just one…more…chapter. She writes and works in the midst of rural farm life with little ones underfoot. She is part of the team for the award-winning Catholic Mom's Prayer Companion, as well as the author of a number of books. You can join her for a weekday take on Catholic life by subscribing to Three Shots and follow her writing at Snoring Scholar.