Equal parts mom, writer, and chaos: that's how I often think of myself. And, as it turns out, I'm not alone.
Marilee Haynes, aside from having a killer cool name and great hair (I am admiring, NOT envying, mind you), seems to understand. In addition to her full-time work as wife and mom of three children who are shorter than she is, she writes. And writes. And writes.
You'll find her here at CatholicMom.com and hidden in the corner of her kitchen. And her books? Rock.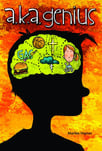 Her debut novel, a.k.a. Genius, is one I was delighted by. I raved, and I continue to rave, and I have successfully tucked it onto my nine-year-old's "Books That You Realllllllly Want to Read" shelf where she'll find it soon.
The writing and editing are top-of-the-line, and the message in it is one that I need to hear, and I'm a littttttttle older than the preteen audience this is written for. The story's believable, the characters lovable, and the overall package good.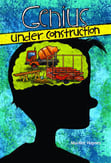 You'll find Marilee's newest book, Genius Under Construction, in this week's giveaway (starting tomorrow) and available from bookstores in about a week. It promises more of the great humor-faith-insight cocktail that I so enjoyed devouring in the first.
So what about Marilee Haynes, who, by my calculations, is about my age? What makes her tick? Why does she write? How does she stay sane and write and all the rest?
Well, here you go: five questions and a bonus. Enjoy!
Q: Marilee, I walked around with your first book, a.k.a. Genius, and had kids of all stripes asking me what I was reading and if it was any good. I was so excited to see that you were releasing another book. What inspired you to write this series?
The inspiration for this story came from a humorous email exchange with a dear writer friend. She was expressing concern about a strange odor coming from her laptop. I assured her it was certainly nothing more than "the smell of genius." She replied that that phrase would make a great title for a middle grade novel. Within 15 minutes I had fleshed out a main character and had the beginnings of a plot. And so Gabe's story was born. The Smell of Genius was actually the original working title of what became a.k.a. Genius.
Through the process of writing, rewriting and editing a.k.a. Genius, I fell in love with Gabe and his friends and family. Luckily, so did everyone at Pauline Books. When they asked if I would write a sequel to a.k.a. Genius, I said yes with great enthusiasm. The anxiety – a very real fear of letting Gabe down – came later. It stuck around for a while. But I ended up loving Genius Under Construction in a different, but just as wonderful, way.
Q: And, of course, because I can't resist asking, are there other Genius books in the works? Or brewing in the back of your mind?
Yes! We're currently talking about ideas for a third and final Genius book. Genius Under Construction takes place during the first half of Gabe's 8th grade year at St. Jude Academy. I'm excited – and a little sad – to find out what triumphs and challenges Gabe will face as graduation draws near. Although middle school has had its challenges, Gabe has found his footing, he's confident – mostly – and comfortable – usually – in his environment. Graduation means an end to all of that and figuring how out to say goodbye.
Q: Tell us about what being a writer means to you. How does your faith influence your writing?
A writer friend once described my stories as "humor with heart." I think that is very apt. My characters are always kids who place great importance on family and friendship relationships. They are also experiencing life during the highly awkward and potentially humiliating time of adolescence. That fact alone lends itself to a lot of realistic, natural humor in my books.
For me, being a Catholic writer simply means that my faith is an intrinsic part of what I write. That doesn't mean I'm necessarily trying to teach our faith through my stories, but rather that my faith is so much a part of who I am that it can't help but be a part of who my characters are, too. Their journeys are impacted by their faith. I don't think I could write a story that didn't reflect our faith and what we value. I am a writer and I am a Catholic, therefore I am a Catholic writer.
Q: I've always marveled at the discipline and craziness that writing fiction demands of an author. And, as far as I can tell, the process is as unique as the writer. Give us a glimpse of what writing a middle grade novel looks like for you.
When I write, it all starts with character. For instance, the character of Gabe came to me nearly fully formed. Before I started writing the story, I knew him. That's how it works for me as a writer. The plot is much more difficult. I always know what my characters need to learn, but the map of how they'll get there takes time. And revision. And more revision.
As for the actual writing itself, I completed my first three books, including a.k.a. Genius, in a corner of my kitchen. I created a "writing space" high enough off the ground so that not one of the three sets of little hands that live in my house could reach. Since that time, I have graduated to an actual desk in the multi-purpose room I like to call our family's library.
My writing routine is to work on my current project after the kids have been tucked in for the night. I try to steal a few minutes here and there during the day to deal with non-writing related tasks, so that I'm able to write in the evenings. Once I have all three kids in school, I plan to try writing in the daylight.
Q: What's your favorite part of either of your books?
In each book, there is a special relationship that has a huge impact on Gabe and seems to have a similarly strong impact on readers. In a.k.a. Genius, that relationship is between Gabe and his grandfather. When I started writing the book, I had no idea that there would even be a grandfather character. Gabe's grandpa just happened as I was writing and then turned into arguably the most influential character of all. Despite not having anything in common on the surface, Gabe's grandpa has the spirit of my own late grandpa.
Q: It seems the first step in being an author is being a reader. What are you reading these days?
I read as much as I can. I always have. Now I read for myself and with my three kids. Recent favorite children's books include The Year of Billy Miller by Kevin Henkes – my 1st grader and I loved it. My kindergartner and I have been devouring the Clementine series by Sara Pennypacker. I also enjoy introducing my girls to favorites from my own childhood like Betsy-Tacy by Maud Lovelace and pretty much anything by Beverly Cleary.
As for me, I read a LOT of middle grade novels for research and entertainment.
As for adult books, I recently read – and enjoyed – The Rosie Project by Graeme Simsion and have been reading and re-reading Small Steps for Catholic Moms by Danielle Bean and Elizabeth Foss. I've been spending a lot of time with the entries on patience!
--
Plug at end for featured book or author's work
Be sure to check out our Book Notes archive.
Copyright 2014, Sarah Reinhard
About the Author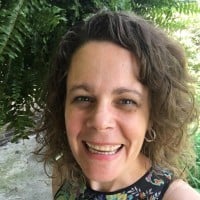 When she's not chasing kids, chugging coffee, or juggling work, Sarah Reinhard's usually trying to stay up read just one…more…chapter. She writes and works in the midst of rural farm life with little ones underfoot. She is part of the team for the award-winning Catholic Mom's Prayer Companion, as well as the author of a number of books. You can join her for a weekday take on Catholic life by subscribing to Three Shots and follow her writing at Snoring Scholar.