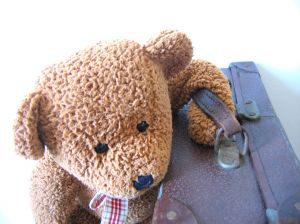 In an effort to revive this occasional series on balancing the competing priorities of family life and work, I'll share with you that today I'm writing our "Casual Fridays" column from the comfort of a lovely hotel room in Dallas, where I'll be speaking at the University of Dallas Ministry Conference. I can't tell you the amazing blessings I've counted in the past several months since the work I do for CatholicMom.com has taken wings in such unexpected ways. Like this weekend, I've had countless opportunities to travel the nation speaking with faith-filled groups about our mutual passions: our Church, our families, technology and our efforts to share what we love with others.
This "gypsy" lifestyle suits my sense of adventure perfectly. At every venue, I meet amazing people and return to my work feeling invigorated and renewed. There is no question that traveling as I'm doing these days is great for the professional side of my life.
But how about the family side?
And, most importantly, how about the faith side?
Spiritually, frequent travel actually feels like a boost to my soul -- in the quiet of a hotel room, with no dishes, no laundry and no cooking, taking time to pray a rosary or the liturgy of the hours is a special experience with no distractions. On the road, I so often have the opportunity to attend Mass in amazing places and to meet "saints in the making" who inspire and educate me.
On the family side, it is definitely a struggle. For readers who don't know my personal situation, I'll share that I'm an older mom with one son in college and another who is a junior in high school. This frequent travel is a new development for our family. My husband -- the world's best -- works a flexible schedule that allows him to be at home when I am not and that's truly a blessing that has made this all possible. When I'm gone, "boys weekends" include spicy food, action flicks and music being played at noise levels mom normally wouldn't tolerate. They tell me they miss me when I'm gone, but honestly I am not so sure about that!
I probably do more than my fair share of the missing -- enough to go around for all of us. Texting, skype and Facebook allow me to keep tabs on life at home, but it's not the same as being there in the midst of the chaos. I've also had to learn to give myself permission to say "no" to opportunities to travel so that I won't miss the important things like Confirmation meetings, concerts at school or other events that I won't have the joy of attending in all to short a time.
So today's Casual Fridays post doesn't really have answers, only musings. It's likely in the work you do that you too have chosen to make compromises. Many of my friends who work full time in the home have had to bear the compromise of putting their careers on hold while they minister to family priorities. My friends who are nurses, doctors, lawyers and teachers know the compromise of sometimes feeling that you're doing everything "halfway", not giving yourself fully to all of your competing priorities.
Do you feel like you are balancing compromises when it comes to the work in your life and your family? How do you set priorities and decide when "good enough" is good enough? I'd love to hear your thoughts on this topic!
About the Author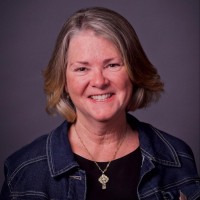 Lisa M. Hendey is the founder of CatholicMom.com, a bestselling author and an international speaker. A frequent radio and television guest, Hendey travels internationally giving workshops on faith, family, and communications. Visit Lisa at LisaHendey.com or on social media @LisaHendey for information on her speaking schedule or to invite her to visit your group, parish, school or organization. Visit Lisa's author page on Amazon.com.