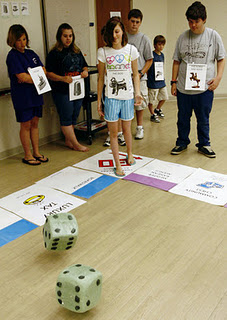 The next time you play a game using a game board, do something totally different, try doing a life size game board. You can do them in your classroom, gym, parking lot, field, wherever you have room. It is a great way to review what you do in class! You can even get the students involved and help you make the game board. The possibilities are endless! It is an enlightening experience that your students will enjoy and never forget.
How to do life size board games:
recreationguy.com- How To Put Together A Life Size Candy Land Game
*Great ideas that you can use to make any kind of human size game board.
blog.craftzine.com- How To Make A Big As Life Board Game
thedaily23.blogspot.com- Life Sized Versions of Board Games
phillykidszone.com- Human Board Games
thereligionteacher.com- The Human Board Game to Review for Exams
ponyexpresscubs.blogspot.com- Human Size Board Games
afterschoolmath.org- Human Battleship (you can get great ideas from here to make your own human game board).
activitymom.blogspot.com- Board Game Human Size
Copyright 2011 Laura Grace
About the Author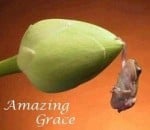 Laura Grace was a special education teacher years ago and has taught CCD for 16 years. She has been a contributor at catholicmom.com since 2006, is part of the Gospel Reflections Team, and creates lesson plans for religious education and homeschooling. In 2008 Laura started her own blog, The Catholic Toolbox where she posts activities, crafts, games, worksheets, puzzles, lesson plans, classroom tips, etc. for all ages.