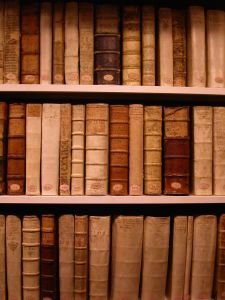 In an effort to keep up with the many great books that are being published of late, I've decided to endeavor to share with you a sampling of some of the books I receive for review each week. Please note that I have not yet read these books, so I am not making an effort here to review them. Instead, I'll point you to what's new and exciting in the world of Catholic publishing* and invite you to check out these books for yourself. Happy Reading!
Mary and Me: Catholic Women Reflect on the Mother of God by Ginny Kubitz Moyer (CatholicMom.com Contributor) - Non-fiction: How does Mary, the Mother of God, speak to the modern female experience? Does she comfort, challenge or inspire? Ginny Moyer wanted to know how women today would answer those questions, so she invited women of all ages, some cradle Catholics and some converts, some lay and some religious, to share their thoughts on Mary. In the process of collecting women's stories, Moyer learned that the answers to these questions are as diverse as the women themselves.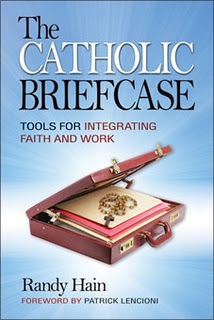 The Catholic Briefcase: Tools for Integrating Faith and Work by Randy Hain - Non-fiction: The Catholic Briefcase helps Catholics integrate their faith with their jobs through practical tips, relevant examples, and the inspirational stories of others who have successfully learned how to bring their Catholic identity with them to work. This book provides tips and ideas for finding time for prayer and reflection throughout the day and explores ways to make business decisions through the filter of Catholic teaching. Being a light for Christ is ultimately the best way to share your faith with others as they will be drawn to you by your good example and joy.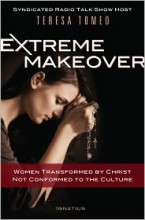 Extreme Makeover: Women Transformed by Christ, Not Conformed to the Culture by Teresa Tomeo - Non-fiction: Popular radio host Teresa Tomeo knows from experience that the self-image of American women is being distorted by pop culture. With its emphasis on youth, physical beauty, and sexuality, the secular media is encouraging women--and girls--to see themselves primarily as sex objects. A professional TV and radio journalist, Tomeo pulls together the latest research on social behavior and trends in order to demonstrate that women are harming themselves and their chances for true happiness by adopting the thoroughly modern, sexually liberated lifestyle portrayed in magazines and movies. Packed with not only persuasive statistics but also powerful personal testimonies, Extreme Makeover shows that it is not the slogans of the sexual revolution and the women's liberation movement that free and dignify women, but the beautiful teachings of the Catholic Church.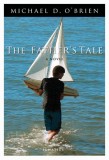 The Father's Tale: A Novel by Michael D. O'Brien - Fiction: Canadian bookseller Alex Graham is a middle-age widower whose quiet life is turned upside down when his college-age son disappears without any explanation or trace of where he has gone. With minimal resources, the father begins a long journey that takes him for the first time away from his safe and orderly world. As he stumbles across the merest thread of a trail, he follows it in blind desperation, and is led step by step on an odyssey that takes him to fascinating places and sometimes to frightening people and perils. Through the uncertainty and the anguish, the loss and the longing, Graham is pulled into conflicts between nations, as well as the eternal conflict between good and evil. Stretched nearly to the breaking point by the inexplicable suffering he witnesses and experiences, he discovers unexpected sources of strength as he presses onward in the hope of recovering his son--and himself.
Best-Loved Catholic Prayers & Prayers of the Mass Booklet from Holy Heroes - Children's Non-fiction: Over two dozen traditional Catholic prayers and devotions, with explanations and background to take you from your Morning Offering to evening Examination of Conscience, with favorite Latin prayers, too. The most fun prayer book you'll ever see, with helpful hints throughout from the "Holy Heroes Adventure Guides." The Mass prayers and responses are according to the Third Edition of the Roman Missal, to be adopted Advent 2011.Includes the prayers and our responses for when a bishop presides at Mass, too! Mass postures in blue, other comments in red, wording changes in bold, and even some of the typical responses in Latin and Greek.
Joyful Meditations for Every Day of Advent and the 12 Days of Christmas: Years A, B, and C - Non-fiction: The true meaning of Advent and Christmas finds its voice in Joyful Meditations for Every Day of Advent and the 12 Days of Christmas. From the First Sunday of Advent through Christmas and Epiphany for each liturgical year (A, B, and C), this book will help prepare for and deepen our experience this holy season. Opening each daily reflection is a Scripture quote from the day's readings. The reflection then reaches out to us in our busy lives to consider what God's Word has to offer us during the holidays. Next, a thought to ponder brings home the message for you--to really apply the reading and reflection to your life. Now say a Prayer, an offering and petition to the Lord in our anticipation of his arrival; finally a practice, a chance to change your daily routine in simple ways to bring God's love to your life this joyous season.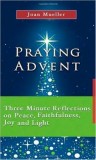 Praying Advent: Three Minute Reflections on Peace, Faithfulness, Joy, and Light by Joan Mueller - Non-fiction: In Advent we celebrate both that God has already come, yet is coming. Already encircled by infinite divine life and love, we try to awaken our souls to Gods vibrant presence. For many Christians, Advent and Christmas is their favorite season, yet they find themselves overshadowed with shopping, preparations for Christmas, unexpected snow and ice storms, holiday parties and endless other distractions. Although the tree might be decorated and the presents wrapped, Christmas sometimes simply falls upon us, our souls feeling woefully unprepared. Praying Advent can help busy souls prepare for the true Christmas season. The book is divided into four weeks, with a reading, reflection, and spiritual practice for each day. This month-long journey can beautify souls and awaken hearts to the presence of Emmanuel -- God with us.
* Please note that not all books included are Catholic.
Order any of these titles at Amazon by clicking on the title above and support CatholicMom.com with your purchase
About the Author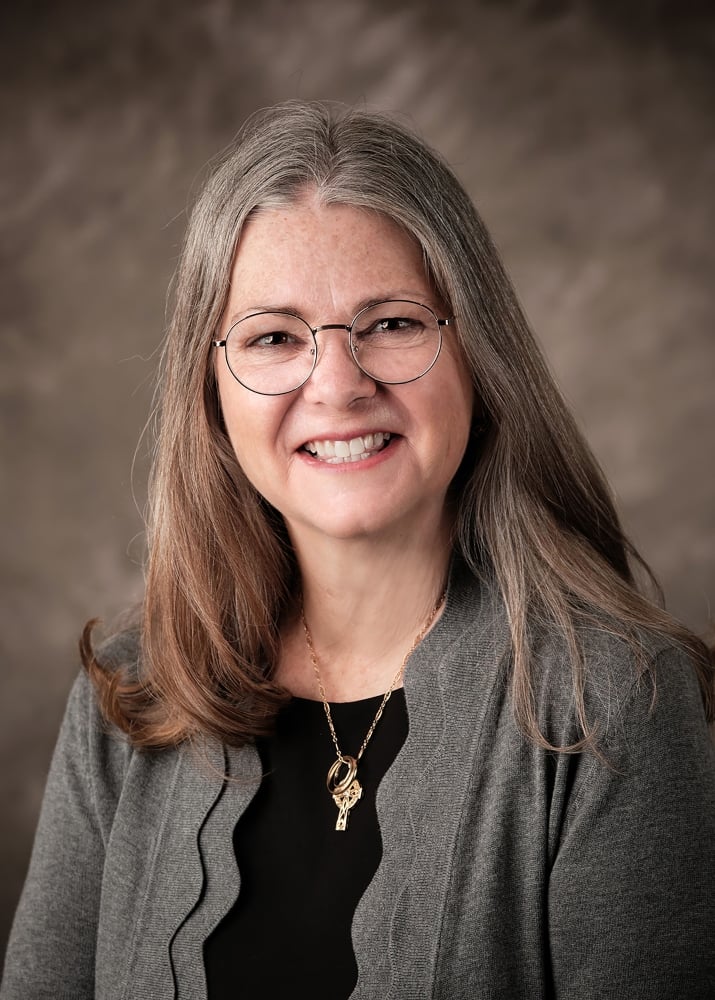 Lisa M. Hendey is the founder of CatholicMom.com, a bestselling author and an international speaker. A frequent radio and television guest, Hendey travels internationally giving workshops on faith, family, and communications. Visit Lisa at LisaHendey.com or on social media @LisaHendey for information on her speaking schedule or to invite her to visit your group, parish, school or organization. Visit Lisa's author page on Amazon.com.