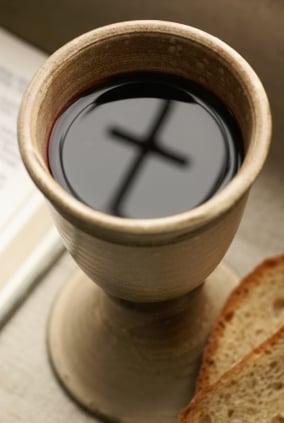 "If the only prayer you say in your life is 'thank you,' that would suffice." – Meister Eckhart
I can remember my spiritual director telling me that giving thanks everyday, even when times are tough for us, is one of the most meaningful prayers we can offer. I didn't know how that was possible. I thought I had to FEEL grateful in order to give thanks. And how am I supposed to feel grateful when I'm sad or afraid?
Eventually I began to understand that an attitude of gratitude is more than just a feeling. It is more than being grateful for the good things that come our way.
An attitude of gratitude is about seeing the blessings in all the ups and downs of our lives, even in the darkest of storms. It is about seeing God's loving presence in everything.
However, we don't arrive at this attitude by ourselves. We need God's grace. In looking back, I can see such moments of grace in my life, moments that have helped me to learn what it means to be truly thankful.
I remember those years when I attended a Catholic charismatic prayer group meeting. The main purpose of these meetings was to praise and worship God. I felt drawn to go there every week, giving thanks and praise to God over and over. And every week I went home, filled with joy.
There was the time when my husband had open heart surgery and serious complications and yet, all I could say was "thank you, Lord." I felt such a strong sense of God's presence with me, carrying me through every agonizing moment.
There were the years I spent working on my memoir about my healing journey as an incest survivor. And in writing it, I found hope and healing, and the understanding that there are two sides to every coin – the blessing and the curse. And I was grateful that God gave me the grace to see the blessing side to my suffering.
When I think about suffering, I think about Jesus and His suffering on the Cross. And yet, on the night He was to be betrayed, He gave thanks.
"… the Lord Jesus, on the night he was handed over, took bread, and, after he had given thanks, broke it and said, 'This is my body that is for you. Do this in remembrance of me.'" 1 Cor 11:23-24
If there is to be one reason for me to have an attitude of gratitude, it would have to be the Eucharist. Over 20 years ago, I converted to the Catholic Church and I have been grateful ever since.
The word "eucharist" comes from a Greek word meaning "grateful" or "thanksgiving."
Eucharist.
Thanksgiving.
Two words. Same meaning.
At the Last Supper, Jesus gave thanks, before breaking the bread. He gave thanks, knowing what he was going to go through; knowing the pain and suffering He would endure for us.
And everyday, during Mass, Jesus gives us the gift of Himself.
And we give thanks.
Copyright 2011 Colleen Spiro
About the Author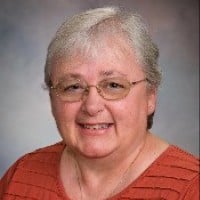 Colleen Spiro is a Catholic mother, grandmother and a deacon's wife. A certified spiritual director, Colleen loves to share her faith and encourage others through her retreats and writings. You can read her reflections at her website, Catholic Prayer Life and read or listen to her podcast at Finding God in the Everyday.