Editor's note: Recently, I had the privilege of seeing some artwork by Nellie Edwards and was very moved by her work. I asked her to share a bit of it with our readers, and am so thrilled that she's consented to display a bit of it here, along with her thoughts. Please visit Nellie at http://www.immaculataart.com/ to see more of her artwork. LMH
Miracle People - Painted Faith
By Nellie Edwards
As I stood before the group of street-wise 14 & 15 year old girls, with more than a little apprehension, the only thing I knew to say was, "Raise your hands if you like being lied to." No one did. The invitation to speak came spontaneously just 3 days before, from a former teacher of mine, who told me the girls were "going through the motions to be prepared for the biggest event for Latino girls…their Quincinera." I prayed for guidance and trusted that the Holy Spirit would provide the words, which I knew I didn't have, for such hard-shelled kids. And they came, such that I found myself surprised at my directness toward these young people, whom I had been warned, would likely be disruptive. That was not the case – For more than an hour, they listened, with heavily made up eyes looking intently at the stranger in front of them. "We are a miracle people" was a statement I repeated throughout the talk.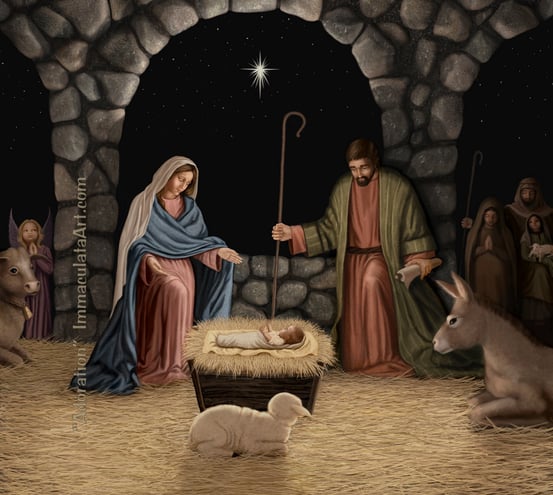 A few days earlier, I had met with my 7th grade teacher, Sr. Maria Elena, of The Missionary Daughters of the Most Pure Virgin Mary to show and tell her what God had blessed me with….a sudden gift of painting images of Faith. All my life I had the desire to paint but seriously lacked the necessary ability. I shared the story of the first inspiration, (at age 52) to paint Blessed Kateri Tekakwitha, the amazing grace of being invited at about the halfway point, to give a ProLife talk at an annual Indian congress, never before having such an honor and the humbling fact that "Holding on to Faith" was quickly approved by the National Tekakwitha Conference, known to be very selective.
Sister beamed one of her famous bright smiles as I told her how, on his last Ad Liminae visit with Pope John Paul II, Bishop James Sullivan of the Fargo, ND diocese, personally gave him some of my family's hand crafted Christ-mas ornaments and relayed back to me that the Pope prayed a powerful blessing, naming us…how I claimed the graces of that blessing with all my heart and from then on, how events continued to unfold, leading to the answer to my life-long prayer….to paint…Jesus, Mary and other images of Faith and Truth.
As I conveyed the story of the paintings, the teens seemed to grab the fact that God does hear our prayers but that sometimes he wants to see our faithfulness to Him before he answers - in the best possible way, at the best possible time, for our good and others as well. In my own case, I related reading Humanae Vitae (of Human Life) as a newlywed and realizing a call to promote the sanctity of human life. I co-founded a chapter of Catholics United for Life, went to trial twice for "sidewalk counseling" at a local abortion mill, (both times vindicated due to the power of The Rosary) had eight children, when many of our friends were opting for procedures to preclude a large family and started a family business, called Mother of Eight Designs, to further promote faith and family. Then I shared how we left our entire extended family to move to the rural state of North Dakota, where we had no relatives to start a whole new life.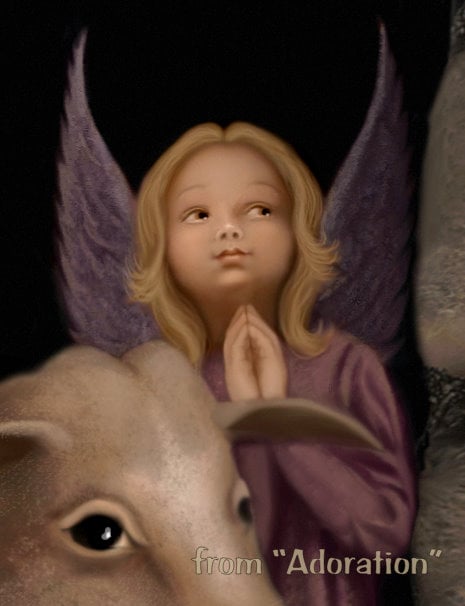 I told them, "It is through the graces of the sacraments that our spiritual antennae become finely tuned....through a strong prayer life, that we allow God to transform us - prune us, in order to bear fruit. Further, I shared, once He finally let me paint, I had to endure many humiliations and trials….but that each time I would offer these to God, through Mary, Mediatrix of Grace, in atonement for sinners and reparation for my own sins, the grace would be evident, in that the painting(s) would take a leap of progress. It was exciting to see their eyes light up, to learn that something real happens when we unite our suffering to that of our Lord….the artwork, I said, "was a way to see this reality in a visual way. The Holy Spirit let these precious teens know, that He is very active in our lives and they truly seemed to love that. Teens want to hear our stories…illustrating this Truth.
At the beginning of this article, I mentioned asking, "who liked being lied to." I felt led to give them a little Theology of the Body….that it is in and through the body, that we perceive the reality of the spiritual (God's love and Truth) and likewise, in and through the body, that satan tries to rob us of our souls….They looked truly appalled when I said, "Yes, you are being lied to, and many times a day, by the author of lies, via the popular media, advertising industry, porn and often, peers...etc." Further, if they had sexually sinned in any manner...they could regain their purity "right across the street in the confessional."
It was overwhelming, when, at the end of the talk, they all chattered happily, as they signed chastity pledges and literally squealed their desire to have a print of "The Light of Life," showing Jesus in the womb of His Mother, Mary!
To date, God has graciously allowed me to create more than 30 paintings to help build the "Culture of Life"….the phrase introduced by Blessed John Paul II. A great blessing came last June, when the young deacon, who chanted the Gospel at his Beatification Mass requested my artwork for his ordination prayer cards! We can never imagine what can happen when we believe we are a miracle people!
To see Nellie's artwork, visit www.ImmaculataArt.com
To contact the artist ImmaculataArt@hotmail.com
About the Author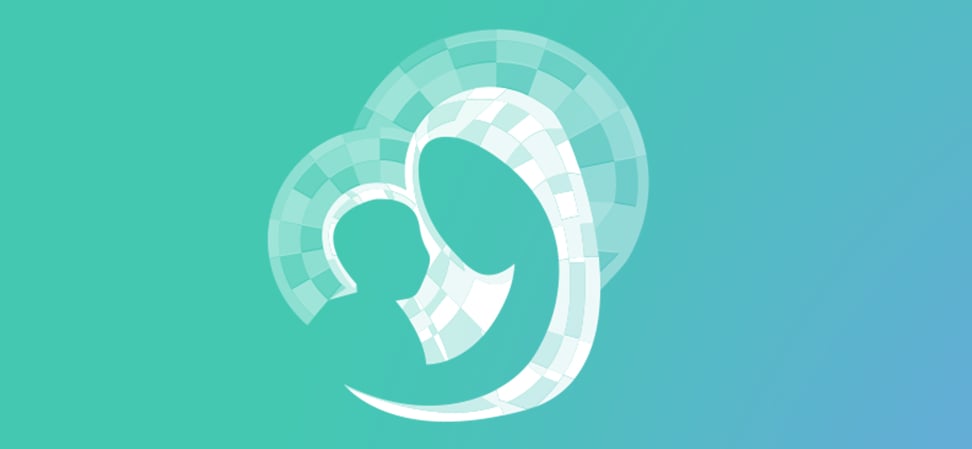 We welcome guest contributors who graciously volunteer their writing for our readers. Please support our guest writers by visiting their sites, purchasing their work, and leaving comments to thank them for sharing their gifts here on CatholicMom.com. To inquire about serving as a guest contributor, contact editor@CatholicMom.com.