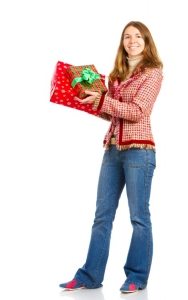 In case you haven't noticed our once rock hard economy (that was in my lifetime, wasn't it?) is still a little soft—make that downright squishy, so with the holidays now in full swing, many families are scratching their heads and wondering how they will possibly afford all those gifts that continue to multiply on their holiday shopping lists.
Fear not! I've been in touch with my "inner holiday" and have come up with a few frugal but thoughtful suggestions for the loved ones on your list.
Teacher Presents: Back in the day when I only had 5 kids in school, I went all out and gifted those marvelous human beings that take my children off my hands for 6 precious hours a day with extravagant tokens such as Whitman's Samplers and boxes of fine wine. With eight now in school, I'm afraid I'll have to cut back and either go for the two for $1 candy bar specials at Benny's (don't worry, I'll make sure my kids don't take a bite and re-wrap them like has happened in years past) or with cold and flu season upon us, bottles of Purell hand sanitizer wrapped in velvet gift bags might be a better bet.
Spouse Gifts: With all the rage that TLC's Extreme Couponing is causing these days you can't go wrong if you stuff your significant other's stocking with some extreme coupons of your own. Not sure what you could possibly offer in the way of a coupon? Keep it simple! "This Coupon entitles you to more time with me! In other words—if you would like to get me a cleaning service, a personal chef, a chauffeur, and a personal secretary, I can be at your beckon call—most of the time!"
BFF Picks: You hate to be chintzy when it comes to your best friend, right? This is a tough one because best friends are the heart and soul of our day-to-day lives, even if we don't see them on a regular basis. Guess what? If you're truly blessed to have even one special friend that makes you laugh, cry and is there for you no matter what the circumstance you can give that important person something priceless—let her/him know why you cherish the friendship—in writing. Whether you write it down on some festive snowflake stationery or on a simple crisp piece of white copy paper, just write from the heart—all the things you admire and treasure about your special friend. It may sound sappy, but a gift like this will be treasured for years and years to come.
Inlaw Specials: Oh my! What to give to your inlaws this holiday season—this can be a tough one. If you've already gifted your mother n law with unique finds such as a nighty with an iron-on photo of you and your spouse, peppermint scented bunion cream, or a reversible faux-cashmere scarf don't think for a second you're out of options. This year, you can pull out all the stops without spending a fortune—send them a singing holiday card! Head over to Hallmark and sample all the musical cards until you find the loudest and jolliest one of them all. If you think this might not be enough, you can grab one of those self recording cards and let the whole family send a sentimental holiday message. Tis the season! Fa la la la la……………….la la la la.
Something for the Boss: First of all, if you are lucky enough to be employed during these tough times, that in itself is reason enough to find an appropriate token for your boss! Whether or not you have any type of admiration or feelings of good will toward this person must be put aside during the holiday season. Let's see—home baked cookies or other treats are a tasty way to go, or my personal favorite—a lottery ticket. A friend of mine did this for one of the most critical bosses she's ever had and don't you know it was a winning ticket of $10,000! And in case you're wondering, yes, that very picky boss did share a piece of the pie, he gave her a gift certificate to The Home Depot because he knew the toilet in her master bathroom made a scary whistling sound every time she flushed. She ended up marrying him and as far as I know, they're not having any plumbing issues.
Can't Forget our Pets: Surely you know by now that your darling pooch or cuddly kitten care only about one thing—spending time with you! An extra long scratch of the belly (uh, that would be your dog's not your own) or cozying up on the couch in front of a roaring fire with your favorite feline will have them purring and dreaming of much more than a white Christmas.
It's so easy to get wrapped up with the craziness of the season, especially if the focus becomes on shopping and thinking we have to spend a lot of money to make it a magical day, but why should it have to come at such a high price? This year, make the most valuable gift you can give to your friends, family and neighbors the merriest one of all—the gift of yourself. It's the gift that keeps on giving and can surely make this "the most wonderful time of the year"—for you and for them!
Copyright 2011 Cheryl L. Butler
About the Author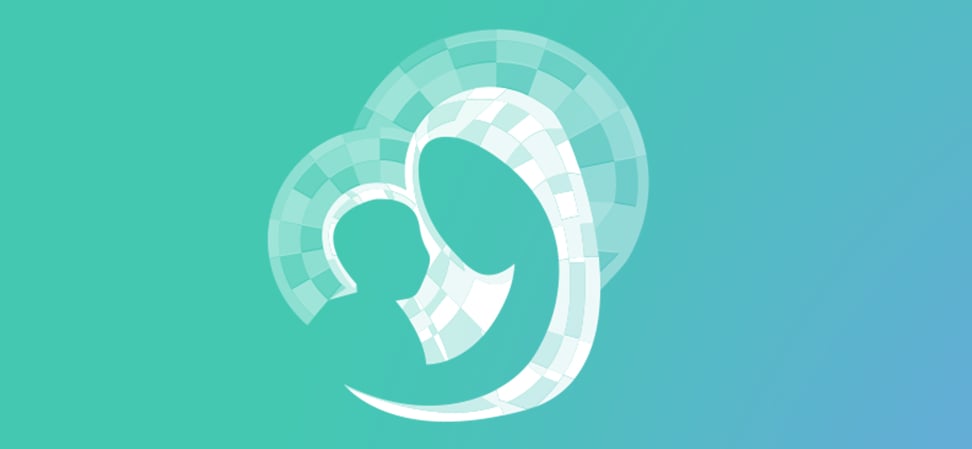 We welcome guest contributors who graciously volunteer their writing for our readers. Please support our guest writers by visiting their sites, purchasing their work, and leaving comments to thank them for sharing their gifts here on CatholicMom.com. To inquire about serving as a guest contributor, contact editor@CatholicMom.com.