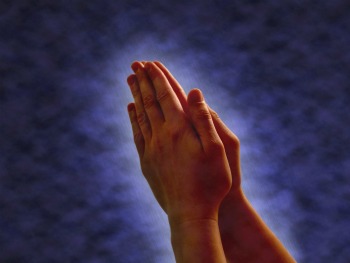 Romans 8:26 - In the same way, the Spirit too comes to the aid of our weakness; for we do not know how to pray as we ought, but the Spirit itself intercedes with inexpressible groanings.
Prayer. I love to pray.
I love to talk about it. And I love to write about it.
So I have decided to write a few posts about prayer.
Not so much to teach as to share.
Not so much to discuss different prayers or different kinds of prayers as to talk about prayer in general.
Prayer as relationship. Prayer as our life with God.
I am not what you might call an expert on prayer. Or at least, I am not the "theological-degrees-after-my-name" kind of expert.
But I have learned a lot by praying. I have read the saints. I have read scripture. I have learned from people with those theological degrees after their names. And I have read many books.
And of course, I am always learning from the Holy Spirit.
My favorite book about prayer has to be Toward God, the Ancient Wisdom of Western Prayer, written by Father Michael Casey. In this book, he writes that "Prayer cannot be measured on a scale of success and failure because it is God's work and God always succeeds."
We so often worry about our prayer. Is it working? Am I doing it right? What kind of prayer should I pray?
What about distractions? What if I cannot think of the right words?
My spiritual director often told me that 90% of prayer is just showing up.
If prayer is God's work and God always succeeds, then we do not need to worry about whether or not we are doing it right. We just need to surrender to it. Submit to it.
Show up.
Sounds simple. It is. And yet it isn't. It isn't because it often means letting go and trusting. And it means that we need to stop overthinking prayer and making it too complicated.
We need to get out of our heads and into our hearts.
Fr. Casey writes that prayer "is less a question of bringing prayer into our hearts than of bringing our hearts into prayer."
This is the direction I want to take with these posts. I hope you will make this journey with me.
First published on my blog, Thoughts on Grace.
Copyright 2012 Colleen Spiro
About the Author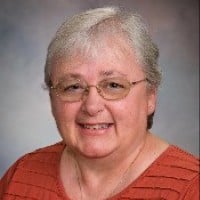 Colleen Spiro is a Catholic mother, grandmother and a deacon's wife. A certified spiritual director, Colleen loves to share her faith and encourage others through her retreats and writings. You can read her reflections at her website, Catholic Prayer Life and read or listen to her podcast at Finding God in the Everyday.