Editor's Note: Today, I thank Loretta Shea Kline, director of communications at Christian Foundation for Children and Aging (CFCA) for sharing this wonderful guest article about her family's experience with this outstanding charitable organization. Learn more about CFCA at their website and please join me in praying for the families served through their efforts. I also invite you to seriously consider sponsoring a child or aging person through CFCA. For only $30 per month, you can make a world of difference in the life of your sponsored friend. But what may be even more amazing are the changes that happen in your own life as a result of joining forces with CFCA. LMH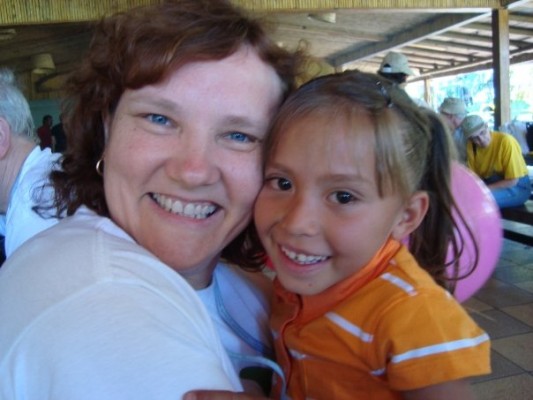 My greatest hope for my two daughters was that they would grow up to be good people – to follow the commandment of Jesus to "love your neighbor as yourself."
Our Catholic social tradition teaches us that loving our neighbor extends to our global neighbors, and that we are one human family despite national, racial, economic and other differences. It also guides us to put the needs of the poor and vulnerable first.
How, though, do you teach children such concepts?
I have been blessed because my work involves me daily in the Church's social teachings, and I am able to share this gift with my family.
For 11 years, I have worked in communications for Christian Foundation for Children and Aging, a Kansas City-based nonprofit founded by lay Catholics and rooted in Catholic social teachings. CFCA works with children and families living in poverty in 22 developing countries. We also work with the elderly.
Participants in CFCA's Hope for a Family sponsorship program get help with basic needs such as education, food and health care, and they are empowered to build a path out of poverty through skills training and livelihood initiatives for the parents of sponsored children.
My family and I sponsor three children through CFCA. My daughters Karen, 19, and Allison, 21, were just 8 and 10 years old when they began participating in sponsorship.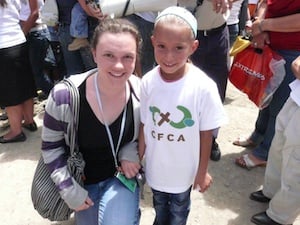 Our main connection with our sponsored children had been through letters until Allison, Allie for short, asked if she and I could travel together on a CFCA mission awareness trip. She wanted to visit our sponsored child in Costa Rica who is also named Allison.
CFCA organizes group trips for sponsors who want to meet their sponsored children and see the impact of their support firsthand. The trip to Costa Rica happened to coincide with Allie's spring break from college. She was 18, and it was her first trip outside the U.S.
Allie recounted her experiences in a post for the CFCA blog in May 2009. She wrote:
"… The highlight of my trip was the day that the sponsors and sponsored children got to spend together. We spent the whole day at a beautiful park area playing games and getting to know the kids. Allison, who is 7, really enjoyed jumping on the trampoline that was set up. She would have spent the whole day jumping if she could. …
"The next day, my mom and I went with three social promoters and a translator to visit Allison's house. When we got to their neighborhood, we had to climb up a muddy hill that the promoters told us was almost impossible to climb during the rainy season. We could imagine that: we were having problems climbing it in dry weather.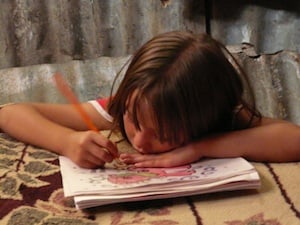 "Allison's house was made of tin and cardboard walls. Seeing the house was sad, but it made me happy when we walked inside and saw Allison and her older brother and sister coloring with the coloring books and colored pencils we brought them. Allison's mom showed us Allison's school notebooks filled with her schoolwork, and we got to see some of the food benefits and the bunk beds that the family received from CFCA.
"Going to Costa Rica was one of the best experiences of my life, and I especially enjoyed getting to know Allison and her family. …"
I don't think there could have been a better way for Allie to learn what it means to live her faith.
While a relatively small number of sponsors are able to travel overseas to visit their sponsored friends, more than 250,000 CFCA sponsors are building relationships with their sponsored friends through letters, photos and prayer.
I wholeheartedly recommend sponsoring a child to any family who wants to experience what it means to love your neighbor, wherever your neighbor may live in the world.
Click here to learn more about sponsorship opportunities with Christian Foundation for Children and Aging.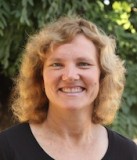 Loretta Shea Kline is director of communications at Christian Foundation for Children and Aging (CFCA). She worked more than 22 years in journalism and public relations before her work at CFCA. A graduate of Drake University in Des Moines, Iowa, Loretta has worked in communications for nonprofit organizations and as a journalist in the secular and Catholic media. A native of St. Louis, Loretta lives in Liberty, Mo., with her husband, Robert, and two daughters.
About the Author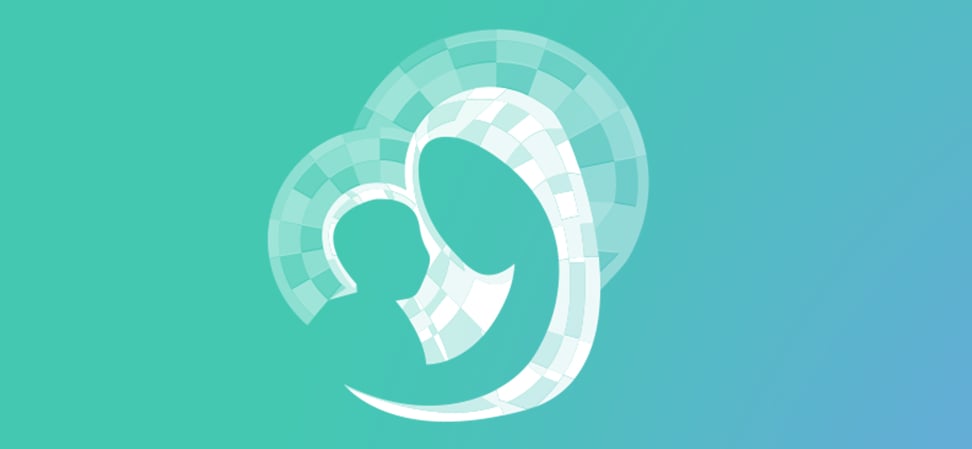 We welcome guest contributors who graciously volunteer their writing for our readers. Please support our guest writers by visiting their sites, purchasing their work, and leaving comments to thank them for sharing their gifts here on CatholicMom.com. To inquire about serving as a guest contributor, contact editor@CatholicMom.com.