As I sat among professionals – priests, deacons, and others in parish leadership positions – I could've easily felt out of place. Yet while attending my diocese's Leadership in Christ Conference, I learned I'm on the right track. I felt affirmed that perhaps I could continue with more confidence to share my love of Jesus Christ in and outside of my family through parenting and writing.
An inspiring speaker, Keith Strohm, a member of the Catherine of Siena Institute led by Sherry Weddell, encouraged me and others about discipleship and the New Evangelization, two popular issues for today's Catholic. Sherry's book, Forming Intentional Disciples is the topic of CatholicMom's Lawn Chair Catechism summer study.
What a great topic for all of us parents as we strive to raise our children in the Catholic faith!
Building relationships
Every Baptized Catholic is called to evangelize. Most people expect the pros to handle it; that responsibility is both frightening and exciting. It's not so intimidating when I consider that evangelization is about meeting people where they're at – like my teen daughter, as she begins to asks me more questions about the Church. I respect her thoughts. I listen.
Evangelization is not "lecturing from an ivory tower," Keith said. Build relationships, as a parent does with a child, as a friend does with a friend, but not with the intent to convert or to force them to think your way. Now, that's a key point to have no ulterior motives.
"Conversion is not our responsibility. God is responsible for the outcome," Keith said. "God does not need our ability. He needs our availability."
While my husband and I take our two daughters to Mass each Sunday, for example, we realize in the near future that it will be their choice. A friend may not want to attend Mass with me, but Jesus places people in our lives to help build His Kingdom and to love them wherever they are in their journey.
"God has no grandchildren." It's the title of Chapter One in Sherry's book. When Keith said those words, it sent as many chills down my spine, as when the priest baptizing my first daughter told me, "You are responsible for her soul." God has no grandchildren. That means each generation holds the responsibility to pass on the Gospel – the "good news" about Jesus' life, death, and resurrection to save us all.
Knowing God personally
"Intentional discipleship is the disposition necessary to fruitfully receive baptismal grace. One needs an active openness to spiritual change, personal faith, and repentance."
One major point to "making disciples" is that Catholics hold the sacred system, particularly through the sacraments, but we need more than simply doing good actions for the Church. What's missing is that personal relationship with Jesus Christ, the center of our Church. "Many of us are baptized into the Catholic faith, but we live on the outskirts of Christianity," Keith said.
Only 60 percent of Catholics believe in a personal God. Only 30 percent of Americans who were raised Catholics are still practicing. Without that personal relationship, the Masses and the sacraments we partake in do not bring us the fruits we are offered as Catholics to transform us.
As a cradle Catholic, I have tried to do the right things, but as I approached mid-age, I began to wonder what was missing from my life. I discovered through reading Christian books, written by evangelical women, that I didn't experience a personal relationship with Jesus Christ.
I was going through motions intellectually but not feeling Him in my heart. I set those pages aside, and began to read more Catholic literature, including the Bible, and to regularly attend Mass on week days. "It is where you end up, not how you got there," Keith said.
Do I want to intentionally follow Jesus? At this point, I need to ask myself that question every day, many times to keep myself centered in Christ's will for me, moment by moment. An intentional disciple personally knows Jesus, whose name literally means "God with us."
It brings me reassurance to know that yes, I can strive to help my daughters know Him personally, if I know Him, long before their middle years. But, it's not up to me; it's up to God and the grace He gives. Everyone responds to God's grace in different ways. There's no one-size-fits all.
Living out loud
It's vitally important to note that success in the Catholic faith is deeply rooted in the Mass and in Eucharistic Adoration. I can prepare my children to meet Jesus, but then I need to more often than not step out of the way and let Him do the work. I don't even need to explain everything; that's good news to this mom who can talk to the point when my girls stop listening without my knowing it.
The best way for me to evangelize is to live my faith out loud by being a quiet, good role model. "Live curiously"; and "don't just be 'nice' and let yourself be put in a box," Keith said.
I can "do kingdom, oriented, counter-cultural actions" quietly with humility in my daily life: forgive; speak the truth in love; honor others with my words; live healthy relationships; pray before meals even when my daughters' friends are over; pray in restaurants; and share my possessions. This will take practice with God's help.
I can say "unexpected, border-line outrageous things," such as "Thank the Lord!" and "Praise God!" and "Keep going to Mass!"
Many but my two daughters may not take notice. God has no grandchildren.
Join us for Lawn Chair Catechism
Copyright 2013 Kim Seidel
About the Author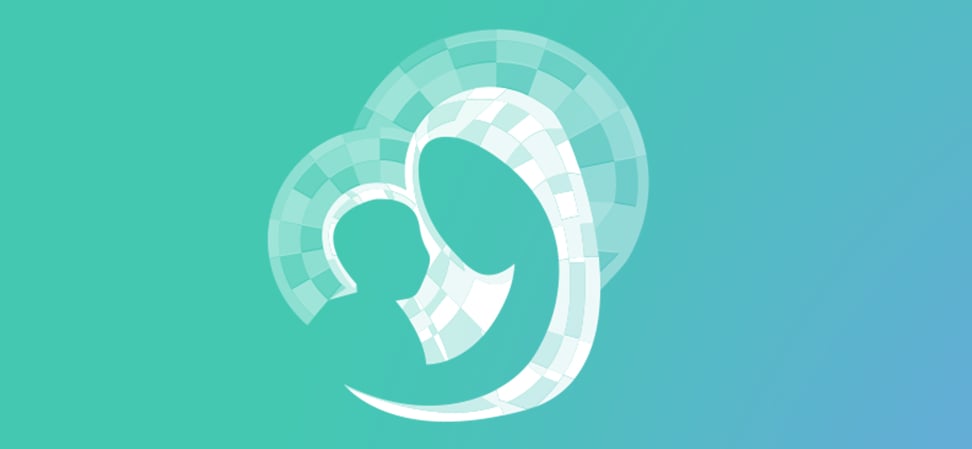 We welcome guest contributors who graciously volunteer their writing for our readers. Please support our guest writers by visiting their sites, purchasing their work, and leaving comments to thank them for sharing their gifts here on CatholicMom.com. To inquire about serving as a guest contributor, contact editor@CatholicMom.com.